Christmas Stocking with Snowman Embroidery
This handsome Christmas stocking features the Snowman with Gifts design.
For the project you will need white, green, red and yellow pieces of polyester craft felt. They are sold in pre-cut sheets in any craft store. We also used small pom-poms and ribbon.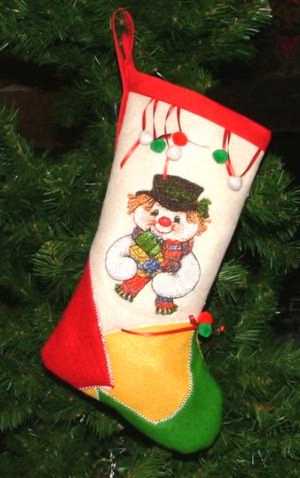 For embroidery you will need light-weight cut-away stabilizer and embroidery threads.
Embroidery:
Stabilize a white piece of felt and embroider the Snowman with Gifts design
Cut away the excess stabilizer.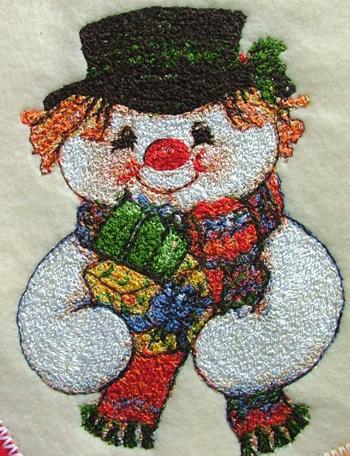 Making the Stocking
Cut a stocking pattern out of cut-away stabilizer. Place the embroidered piece and pieces of colored felt on it and pin each piece. If you are using an iron-on stabilizer, you can iron the pieces to it.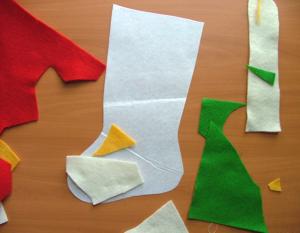 Stitch the pieces in place using any decorative stitch on your machine.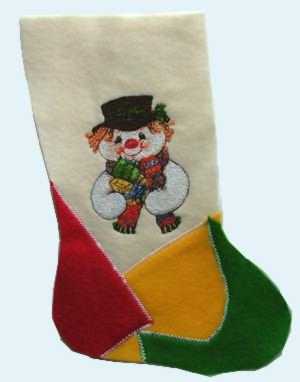 Make the other half of the stocking in the same way.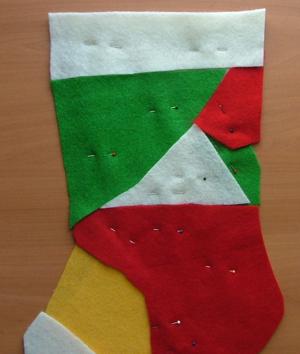 Then place both parts face to face and machine stitch along the edges. Finish the upper edge with bias tape and attach a loop.
Decorate with pom-poms.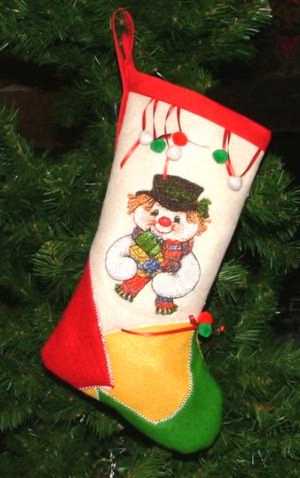 Enjoy!
Happy Stitching!
Back to Snowman with Gifts
Back to Projects Page