Ancient Egypt Necklace
These are instructions on how to embroider the Ancient Egypt Necklace design.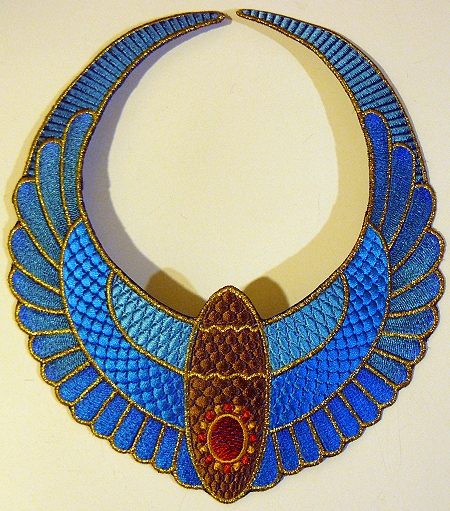 Besides embroidery threads (either polyesyer or rayon), you will need heavy- to medium-weight cut-away stabilizer in a dark color (black or dark grey), a piece of polyester craft felt, and a necklace clasp.
Embroidery:
Step One: Hoop the stabilizer. Place the piece of felt over the hoop. Start the machine to embroider the first color.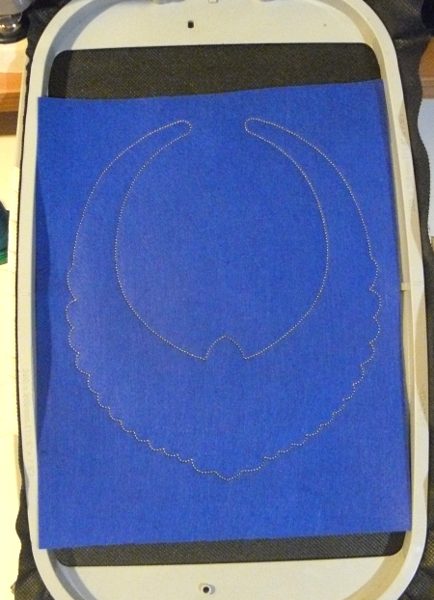 Step Two: Embroider the design until the last color. Take the hoop from the machine and with a pair of sharp scissors cut away the fabric around the stitch-out as close to the stitches as possible.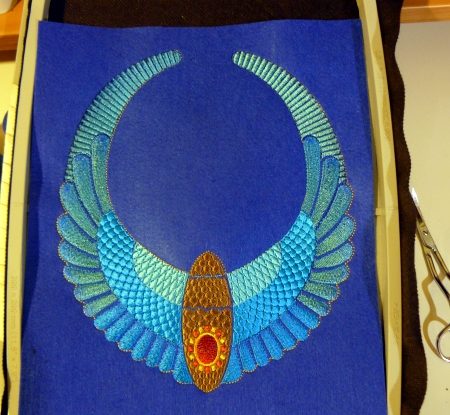 Step Three: Return the hoop to the machine. We recommend to embroider the last color of the design in gold metallic thread. Please don't forget to change the needle to a metallic one.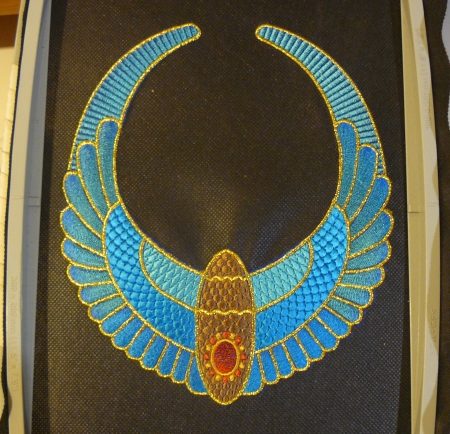 Step Five: Cut away the stabilizer. Sew the clasp to the ends of the necklace.
You can further decorate the necklace with a cabouchon, crystals and seed beads (optional).
Enjoy!
Happy Stitching!
Back to Ancient Egypt Necklace
Back to Projects Page