Vintage-Style Purse in-the-Hoop
These are instructions on how to embroider the Vintage-Style Purse in-the-Hoop design. The small purse can be used to store your phone, glasses and other small odds and ends.

The design is for machines with an embroidery area not less than 8" x 12" (200 x 300 mm). The finished size of the purse is 4" x 6" (100 mm x 155 mm).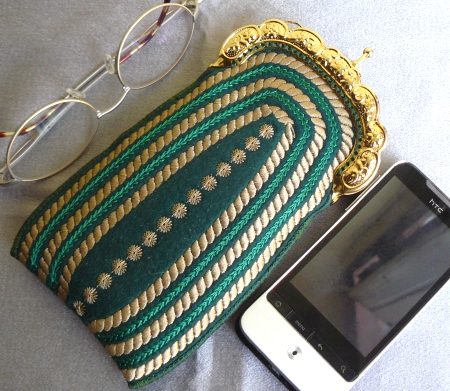 You will need medium-weight cut-away stabilizer, embroidery threads, felt (which can be wool, polyester or a blend) and a 3.5" purse frame. The latter is available in many craft stores, including the crafts section at WalMart, and online.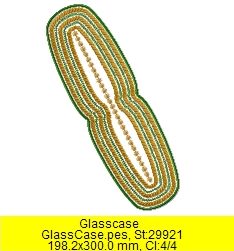 Embroidery and Assembly:
Note: Select the colors of the felt and embroidery threads to your taste and needs.
Step One: Hoop your cut-away stabilizer. Upload the file and start the machine. It will embroider the outline of the design and stop.
Step Two: Cover the outline with a piece of felt. Embroider the second color.

Step Three: With a pair of sharp scissors, cut away the excess fabric around the embroidery.
Step Four: Return the hoop to the machine. Finish the embroidery.

Step Five: Fold the stitch-out in half. By hand, sew the purse frame to the ends of the stitch-out.

On your sewing machine, sew the sides closed.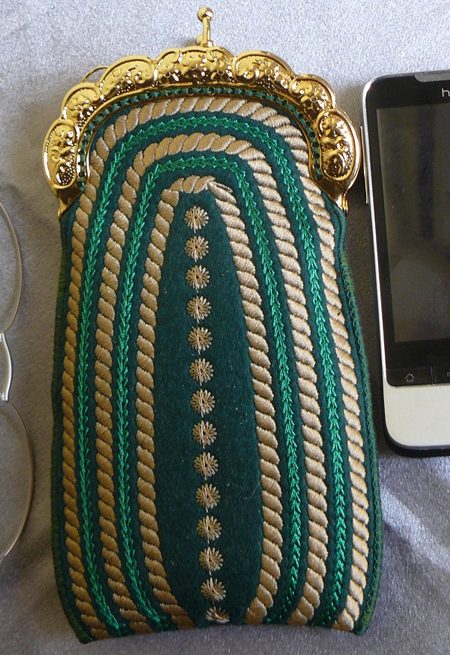 Enjoy!
Happy Stitching!
Back to Vintage-Style Purse in-the-Hoop