Quilted Hot Pads with Rose Embroidery
For these handsome and very easy to make hot pads we used the Marechal Rose design in two colors. Depending on what finished size you want for your pad, you can use the design for a large, mega or commercial size hoop.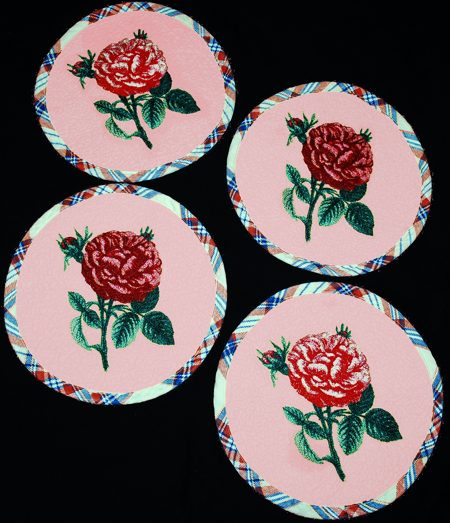 Besides embroidery threads (either polyesyer or rayon), you will need

light-colored fabric for the mats,
fabric for the backing,
polyester craft felt and
wide single-fold bias tape.
You will also need a graphic pencil or fabric marker and something you can use to draw a circle. You can use a compass, but a dinner plate can work too. We recommend a diameter between 9" and 12" or so.
Embroidering the Top:
With the help of a compass or your plate draw a circle on the embroidery fabric. Make a circle with diameter 9"-10" for the large hoop design, 10"-11" for the mega hoop design, or 12" for the commercial hoop design.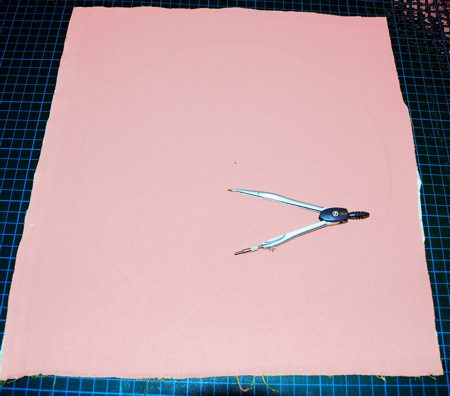 Stabilize the fabric with polyester craft felt. The felt will serve both as the stabilizer and as the batting. Hoop the piece so that the center of the circle is positioned in the center of the hoop.

Upload the file of Marechal Rose to your machine. Select threads according to one of the color cards included with the design and make the embroidery.
Quilting and Finishing:

Spread the batting on your table, face down. Cover with the working piece, face up. Pin the layers together. Quilt around the embroidery and all over the piece, within the drawn circle, in a free-motion style.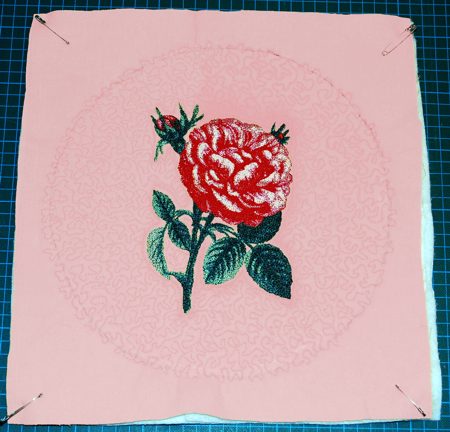 Press the work with heavy steam. Cut the circle out along the drawn line.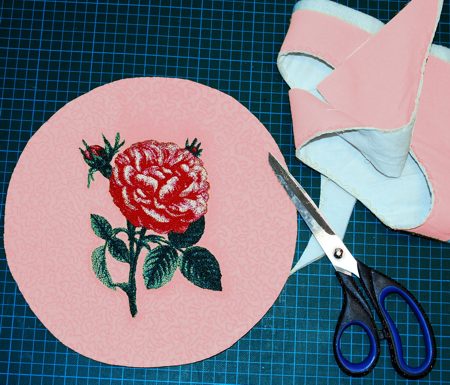 To finish the raw edges, use wide single-fold bias tape. Fold one short end of the tape 1/2" back. Pin the unfolded tape, face down, to the back of the quilt, aligning the edges of the tape and quilt. On your sewing machine, stitch with 1/4" seam allowance.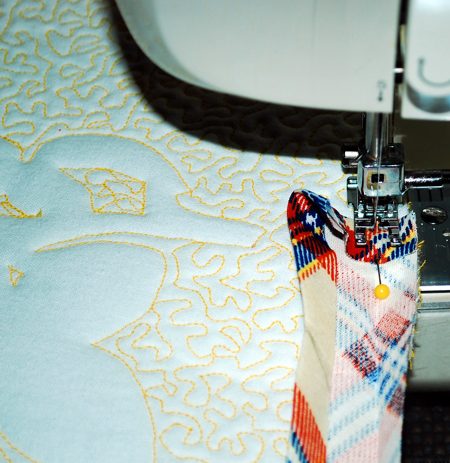 Fold the tape over the right side of the quilt. Press.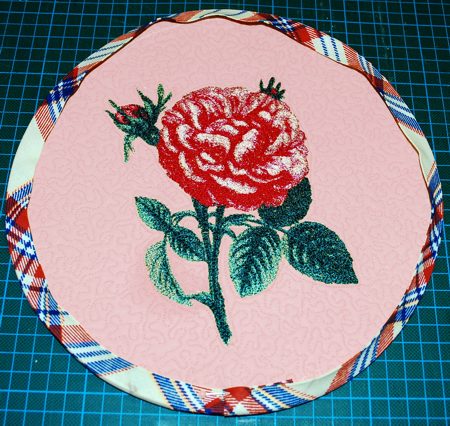 Top-stitch the tape in place.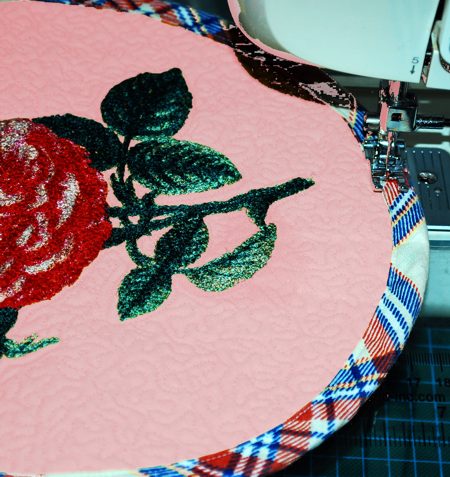 Your table mat is ready. Enjoy!