Autumn Leaf Set
There are 3 designs in the Autumn Leaf Set in the satin-stitch technique:

Stitches: 16553
Size: 98 x 99 mm
Colors: 3/3

Stitches: 16846
Size: 94 x 96 mm
Colors: 3/3

Stitches: 11870
Size: 89 x 69 mm
Colors: 3/3
There are 3 colors in each leaf. However, you can get some interesting results if you don't embroider all the colors. On the samples below you can see what results you can get. Clockwise from the top left:
1. All 3 colors are done
2. The first color is skipped, the second and the third are done
3. Only the third color is done
4. The second color is skipped, the first and third colors are done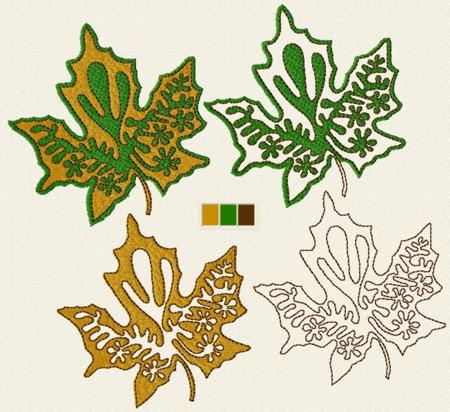 Leaf 1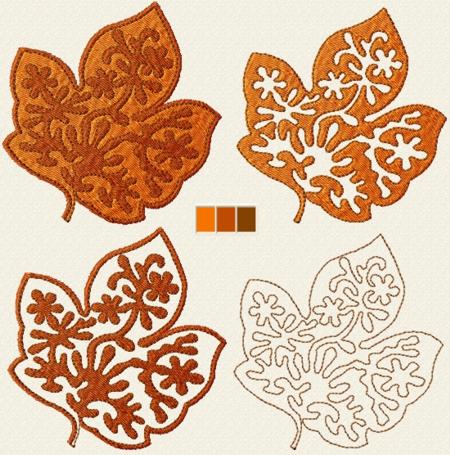 Leaf 2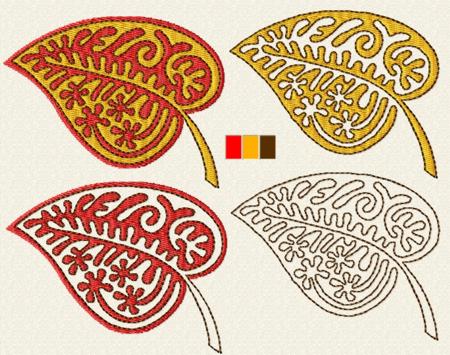 Feel free to also change the order of the colors, like in the example below: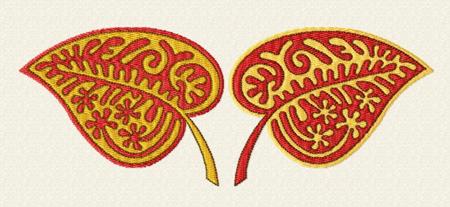 Leaves look great on linen napkins.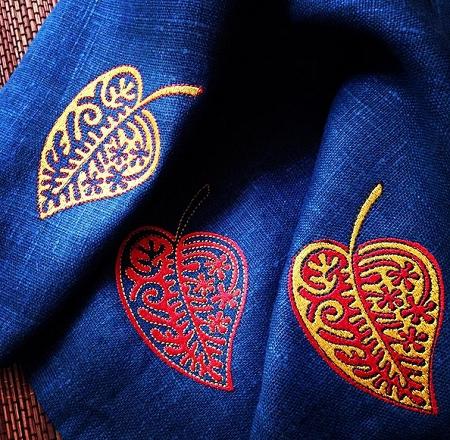 Enjoy!
Happy Embroidering!
Back to

Autumn Leaf Set

.
Back to the Project Page