Sashiko Table Runner
For this charming, Japanese-themed table runner, we used the designs from the Sashiko Set II. The designs from Sashiko Set I would also look nice for this project.

We used the designs for a large, 5" x 7" (130 x 180 mm), hoop.

The finished size of the table runner is about 18" x 41".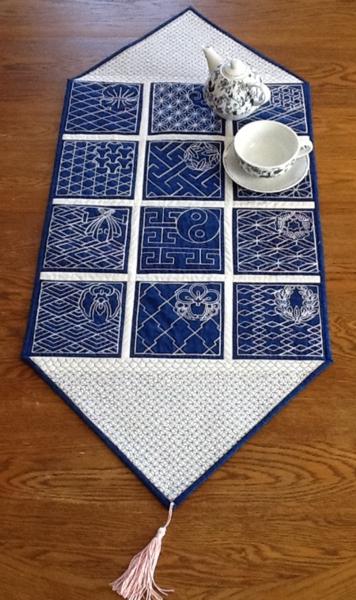 Besides embroidery thread (either polyester or rayon), you will need

light-weight cut-away stabilizer,
1 1/2 - 2 yards of dark blue cotton fabric (we used it for the top, binding and backing),
about 1/2 yard of white cotton fabric,
batting,
quilting threads (white and blue),
quilter's ruler and rotary cutter (or a graphic pencil and sharp scissors),
tassels (optional).
Emboridery
Embroider the Sashiko designs using white thread on blue fabric. You will need all 12 patterns. Use light-weight cut-away stabilizer for embroidery.

After the embroidery is finished, using a ruler and a rotary cutter, trim the stitch-outs leaving 1/2" seam allowance around the embroidery.

Cut away the excess stabilizer around the embroidery. Do not remove the stabilizer under the embroidery.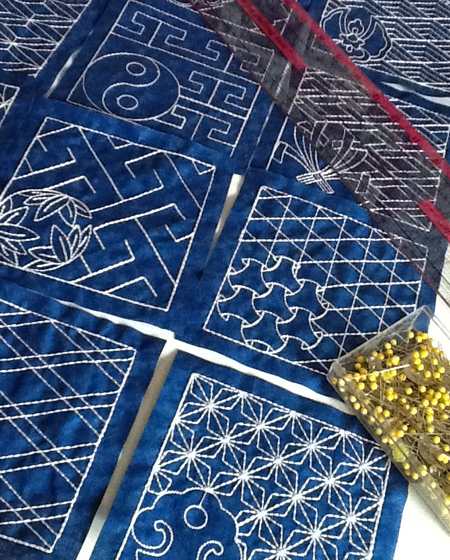 Cutting:

Out of white fabric, cut

8 strips measuring 1" x 6" ,
3 strips measuring 1" x 18" and
2 rectangles measuring 18" x 10".
Out of blue fabric, cut 3 strips measuring 2 1/2" and the length of the width of the fabric for the binding.
Use the remaining blue fabric for the backing.
Assembly of the Top:

Arrange the stitch-outs in 4 rows, 3 squares per row.
Sew the 1" x 6" white strips between the neighboring squares.

Sew the 1" x 18" white strips between the rows.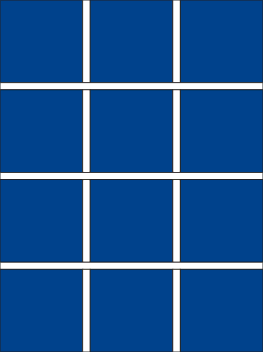 Sew the white rectangles to the upper and lower edges of the top.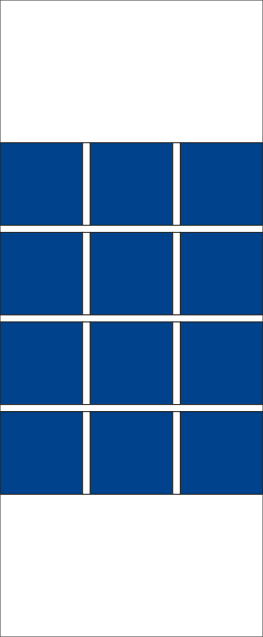 Quilting and Finishing:
Now place the backing on a flat surface (table) face down. Cover with batting. Spread your working piece over it.

Pin all three layers together with 1" pins and start quilting. We quilted in the ditch along the white strips with white thread.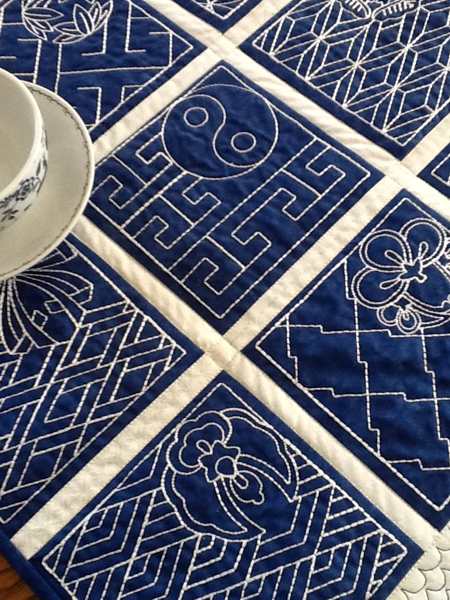 Over the white ends, we quilted a sashiko design in a free-motion style with blue thread.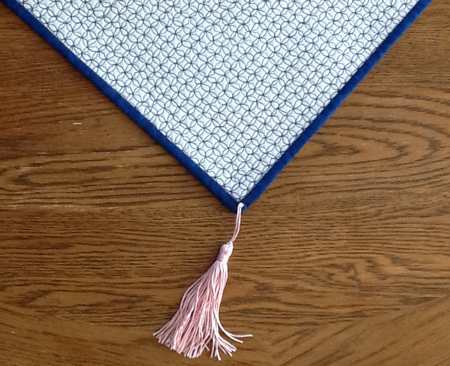 After the quilting is finished, press the work with heavy steam and square the work -- all corners should be 90 degrees and opposite sides should be of the same length.

Using a ruler and a rotary cutter, trim the corners of the white rectangles on the ends of the quilt.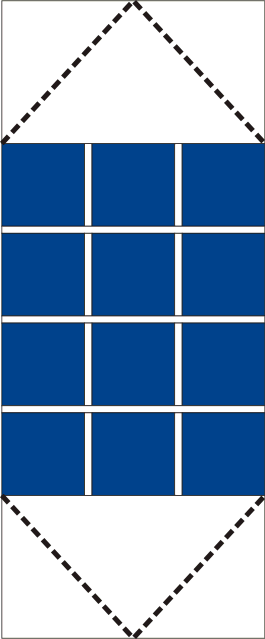 Finish the raw edges with the binding.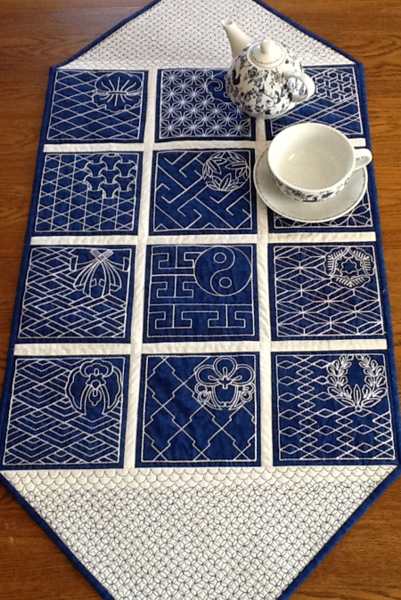 Your table runner is ready. Enjoy!

Here are some more close-ups of the table runner.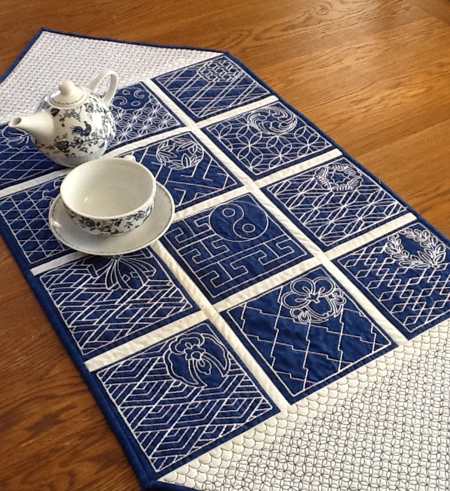 You can add tassels to the ends of the table runner.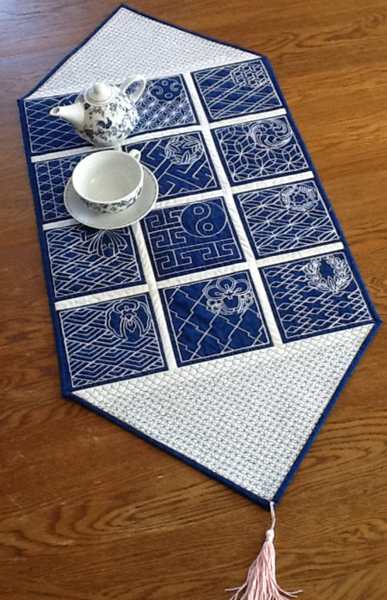 Enjoy!
Happy Stitching!
Back to Sashiko Set II
Back to the Project Page