Soutage-Style Pendant or Brooch
Soutage jewelry has become very popular lately. This freestanding embroidery design of a pendant or brooch imitates the soutage look.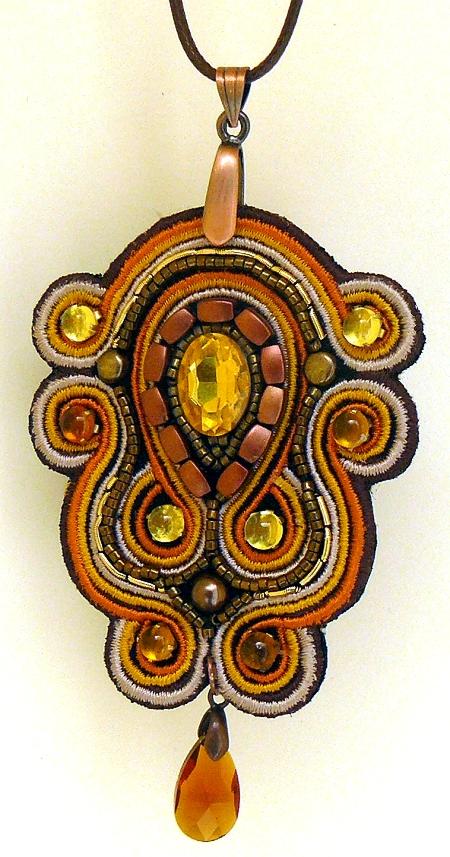 Stitches: 11 932
Size: 54 x 68 mm (2.12" x 2.67")
Colors: 5/14
Besides embroidery thread (either polyester or rayon), colors of your choice, you will need

any light-weight spunbond non-woven fabric, such as SmartFab, or any other of your choice, some cut-away stabilizers will work very well,
a piece of craft polyester felt, color of your choice,
a piece of thin leather or leatherette for the lining,
universal glue,
all sorts of jewelry embellishments - seed beeds, flatback cabouchons, drop beads, etc.
an ice-pick style pendant bail, or a brooch pin.
Embroidery
Step One: Hoop non-woven fabric. Do not use any additional stabilizer. Place a piece of felt over the hoop.

Upload the file into the machine. Start it. The first color will embroider the outline of the pendant.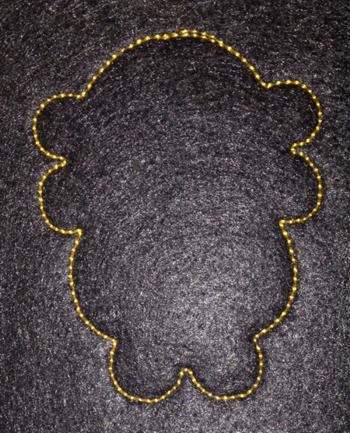 Step Two: Take the hoop from the machine and cut the felt out as close to the stitches as possible. Take care not to cut through the stitches and the base fabric.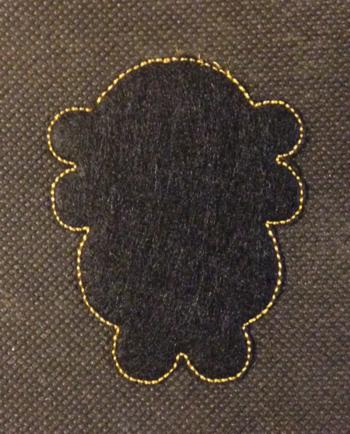 Step Three: Embroider the pendant with the colors of your choice.

Step Four: After the embroidery is finished, cut away the base fabric very close to the stitches. Melt the edges if needed.

Making the Pendant or Brooch
Step Five: Now sew on or adhere the embellishments you have.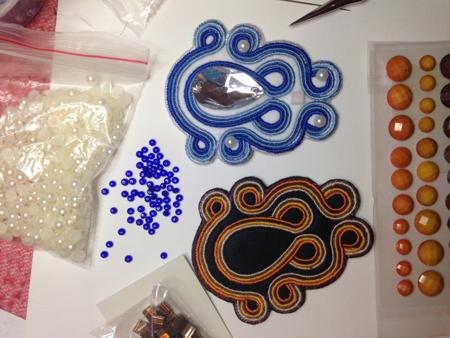 This is what the golden pendant looks like after we embellished it. The front: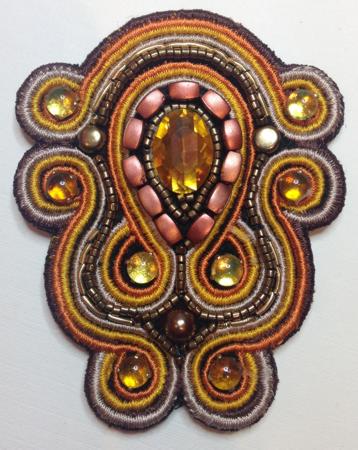 The back: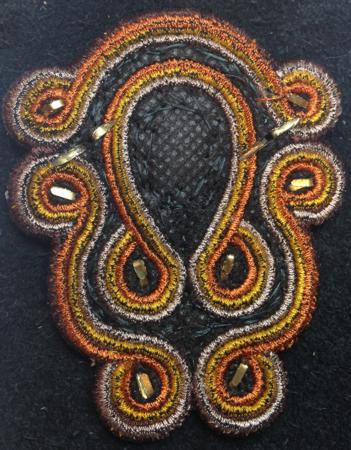 Step Six: To make the back look neat, cover the back with a thin coat of adhesive and place it on a piece of leather or leatherette. Let it dry.
Step Seven: After the glue is dry, cut out the pendant.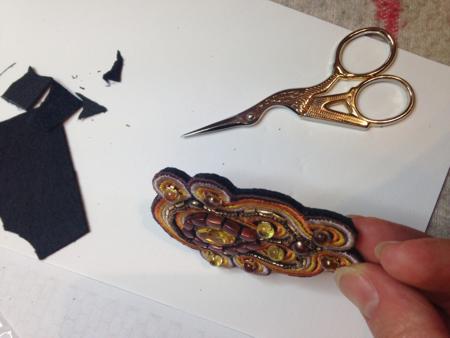 Now the back looks neat.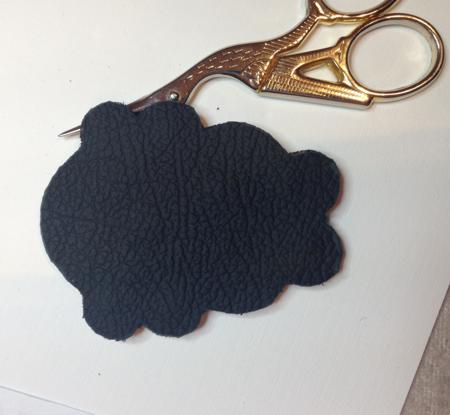 Step Eight: Insert a bail or adhere a brooch pin to the back.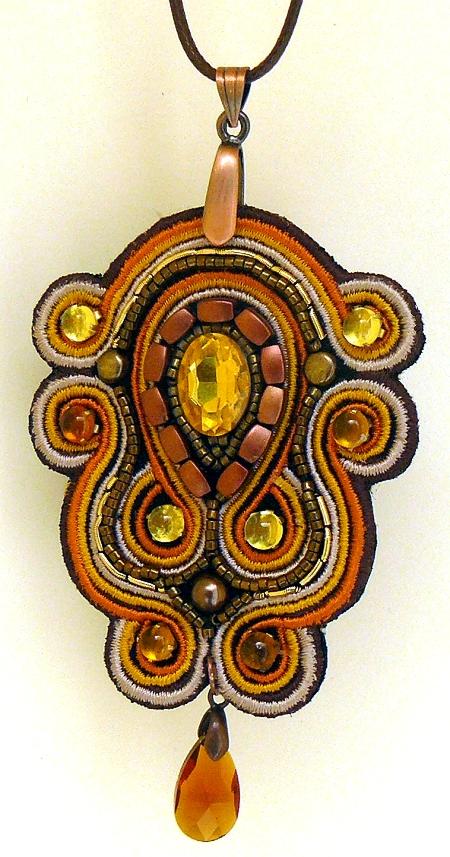 Your jewelry piece is ready.

We have designs of matching Soutage-Style Earrings.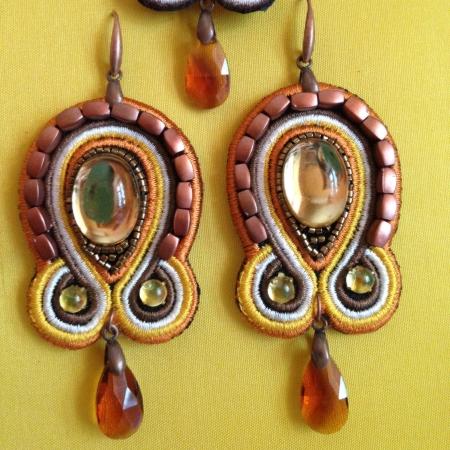 Enjoy!
Happy Stitching!
Back to Soutage-Style Pendant or Brooch