T-Shirt with Butterfly Applique
In this project, we show how to use the designs from the Buttefly Applique Set. to transform a plain store-bought T-shirt into a beautiful and unique item. At the end, we also offer some other ideas for the designs in this set.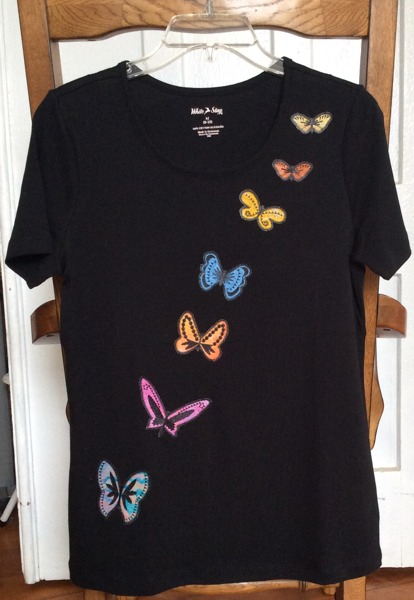 You will need

embroidery thread (either polyester or rayon),
water-soluble mesh stabilizer,
a T-shirt of any color, size or shape.
scraps of fabrics for the applique,
Steam-a- Seam 2 Double Stitck Fusible Web (or similar product),
scissors and iron with steam.
Embroidery:
You can read about how to embroider the applique designs from the Buttefly Applique Set on the instructions page.

For our project we used watersoluble stabilizer instead of base fabric. This way the designs are completely free-standing. Be sure to hoop the stabilizer correctly and tighten the hoop.

After the embroidery is done, cut away the excess stabilizer as close to the stitches as possible, wash away the remaining stabilizer and leave your stitch-outs to air-dry.

Press if needed.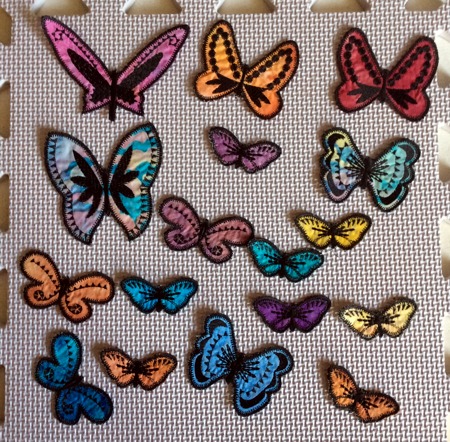 Preparing the Stitch-Outs

Cut a piece of Steam-a-Seam 2 and remove the first protective layer of paper. Place the stitch-outs on the sticky side and press them down with your fingers.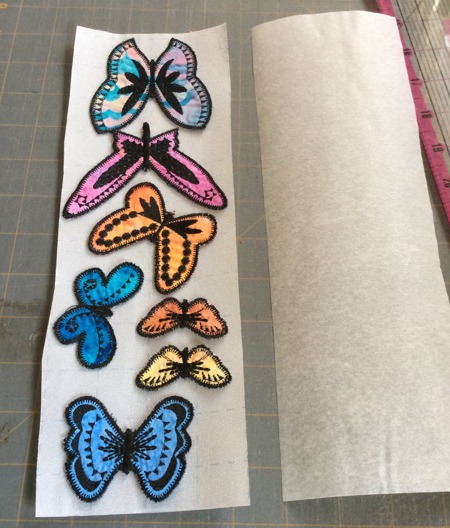 Use scissors to cut out the butterflies.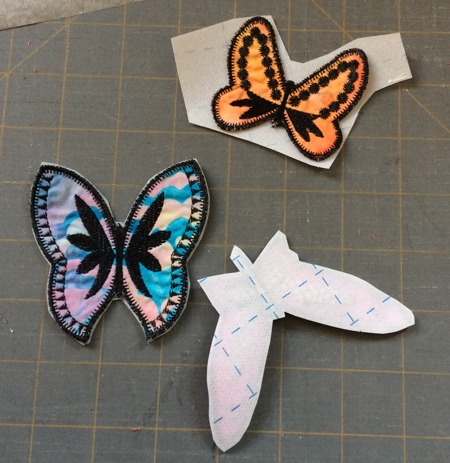 When you are done, peel off the second layer of paper from the back.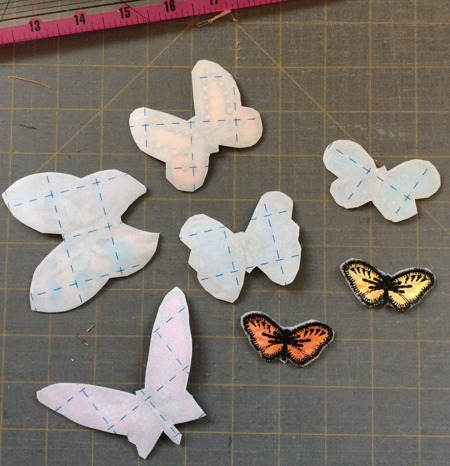 Position the butterflies on the T-shirt. You can rearrange them as often as you like until you're satisfied with the layout. Steam-a-Seam becomes permanent only after heating with an iron.

We positioned the butterflies on a diagonal.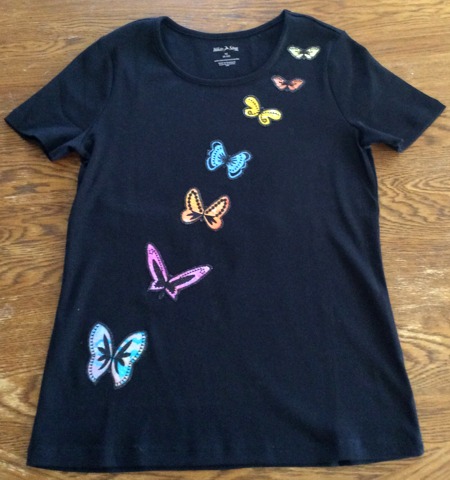 Use a hot iron to press each butterfly for 15-20 second. Let the applique cool and test the edges. If any edges are loose, press again.

Turn the T-shirt insideo out and press the applique again from the back, for an extra secure hold. Your new T-shirt is done!
The same method works very well to decorate T-shirts for kids and dolls!

We purchased these adorable T-shirts for 18-inch dolls from Amazon.com and decorated them using the butterflies from the set.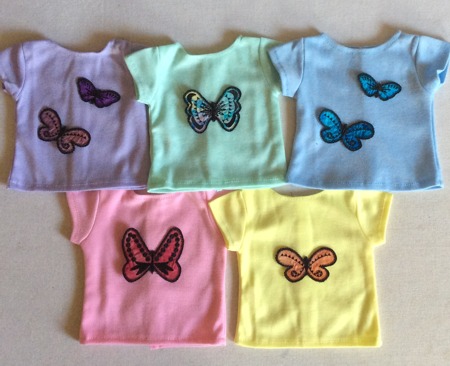 Here are American Girl Dolls Elizabeth and Caroline modelling the shirts.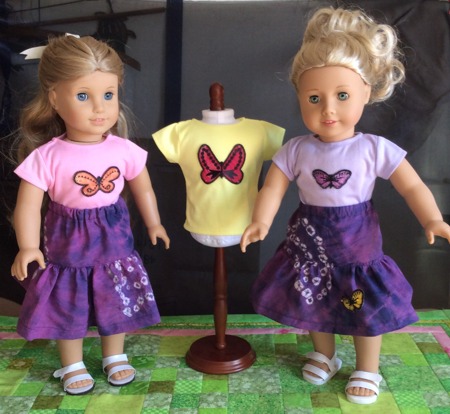 We used the same technique for this tablerunner. You can embroider right on the fabric of course, but we find it's easier to find the perfect arrangement for the butterflies when you can move the embroideries around before fixing them in place. The instructions for the tablerunner will be available soon.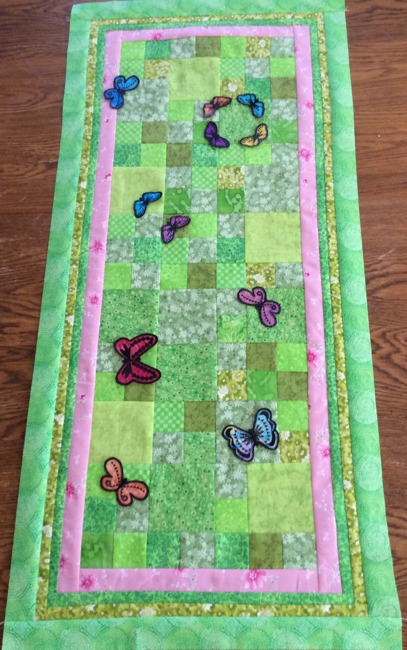 Enjoy!

Back to Buttefly Applique Set
Back to the Project Page