Easter Coasters/Ornaments with Embroidery
These charming Easter-themed Coasters / Ornaments are a great last-minute decoration for Easter week. They are very quick and easy to embroider, and are just the thing to add a finishing touch to your table.

We used the designs from the One-Color Easter Set.

The finished size is about 5 1/2" in diameter.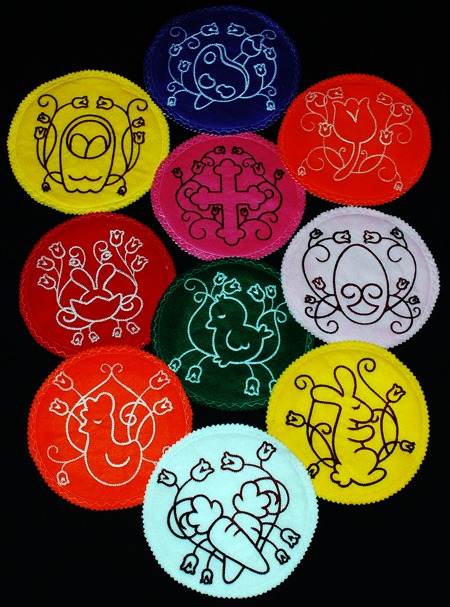 You will need

embroidery thread (either polyester or rayon), choose the color to your taste,
light- to medium-weight tear-away stabilizer,
polyester craft felt of different colors,
low-loft polyester batting for extra body,
any trim or ribbons to make loops, if you are making hanging ornaments,
a compass or a small plate/saucer with a diameter of 5"-5 1/2" diameter,
a removable fabric marker,
pinking shears (though regular scissors will also work)
Embroidery:
Stabilize a piece of felt with light-weight tear- or cut-away stabilizer. Embroider the designs from the One-Color Easter Set.
Making the Coasters/Ornaments

Step One: Draw a circle around the stitch-out.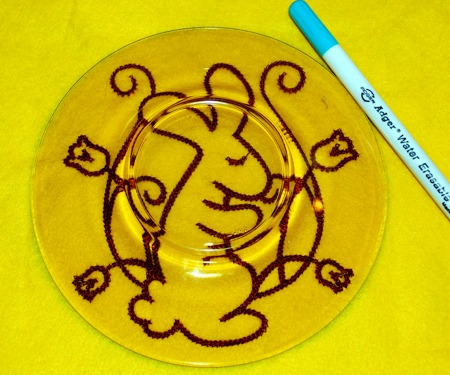 Step Two: Make a sandwich using another piece of felt, low-loft batting and felt with the embroidery. Pin them together.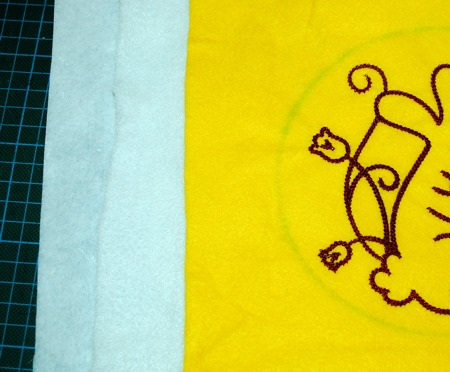 Step Four: On your sewing machine, topstitch through all layers along the drawn line.

Note: If you are making a hanging ornament and want to attach a loop, cut a piece of trim or ribbon about 12" long, fold it in half and tuck the ends between the layers.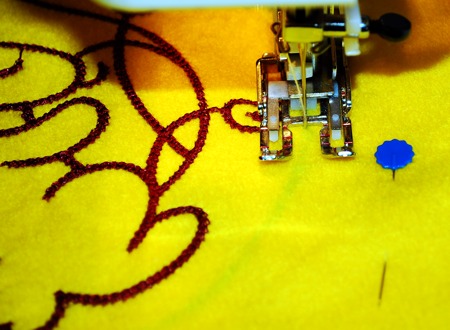 Step Five: Fold the upper and lower felt layers back and cut away the batting as close to the stitches as possible.
Note: If you added a loop, take care not to cut it.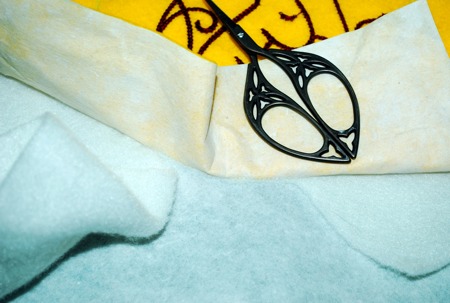 Step Six: Return to your sewing machine, choose any decorative stitch you like and topstitch along the circle.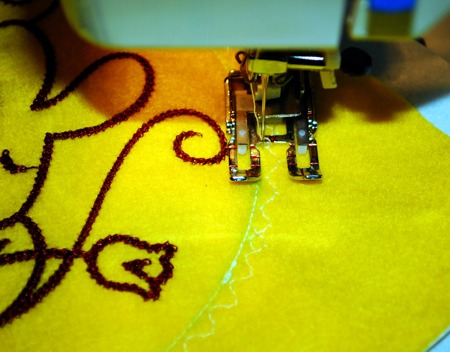 Step Seven: Using the pinking shears, cut away the upper and lower layers.
Note: If you added a loop, take care not to cut through it.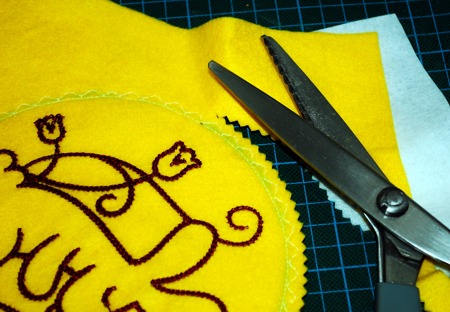 This is what the coaster looks like.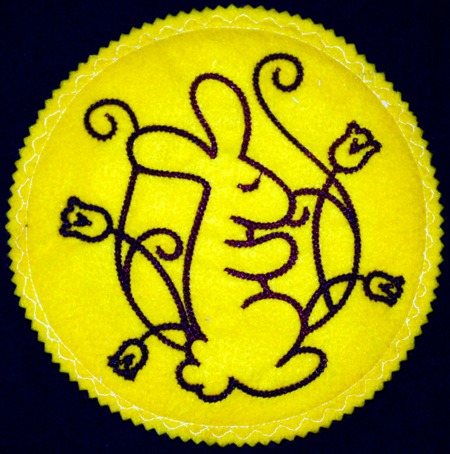 Your coasters are done. Enjoy!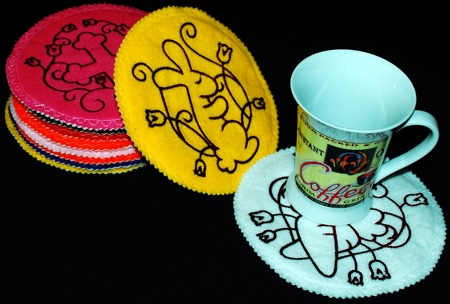 Back to One-Color Easter Set
Back to the Project Page