Applique Easter Egg Set
These are instructions on how to embroider the Applique Easter Egg Set.

The set is available in 2 sizes for large, 5" x 7", and mega, (6" x 10") hoops.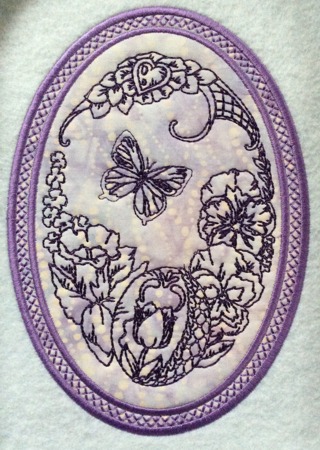 You will need

embroidery thread (either polyester or rayon),
base fabric (fabric on which you make the embroidery),
stabilizer for the base fabric (the weight and type of the stabilizer depend on your project),
applique fabric (we recommend pastel-colored solids or batiks),
light-weight iron-on cut-away stabilizer for applique fabric.
Applique:

All files from the set are embroidered in the same way.
Step One: Upload any file from the set into your machine. Stabilize the base fabric and hoop it. Start the machine. It will embroider an oval shape.
Step Two: Stabilize the applique fabric. Cover the outline with the applique fabric. Start the machine. It will embroider the same oval shape over the fabric.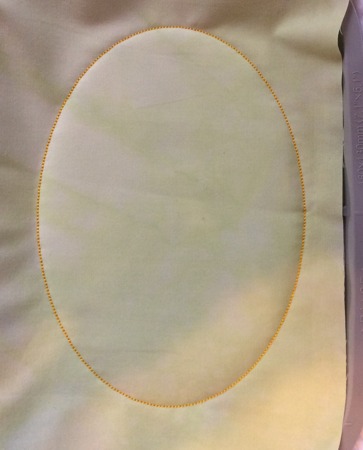 Step Three: With a pair of sharp scissors, cut away the applique fabric around the outline.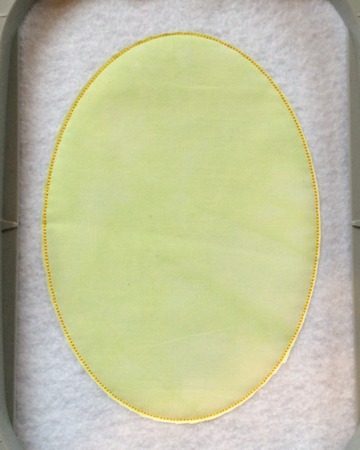 Step Four: Return the hoop to the machine. The next color will finish the raw edges of the oval and embroider the frame. Choose thread darker than your fabric.
Step Five: The last color will embroider the picture in the egg. For this step we recommend dark threads - black, dark brown, dark green, etc.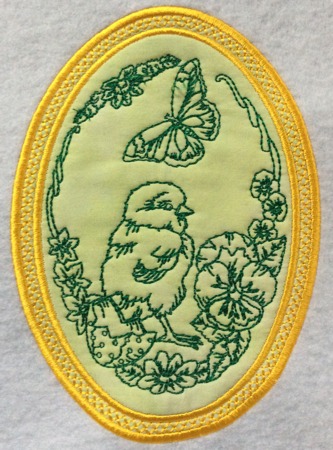 The applique is done. Enjoy!

Back to Applique Easter Egg Set