Dancing Leaves Quilted Tabletopper
Quick and easy autumn-themed decor! We used the designs from the Leaf Applique Set for a large (5" x 7 ") and small (4" x 4") hoops.
The finished size is about 24" x 24".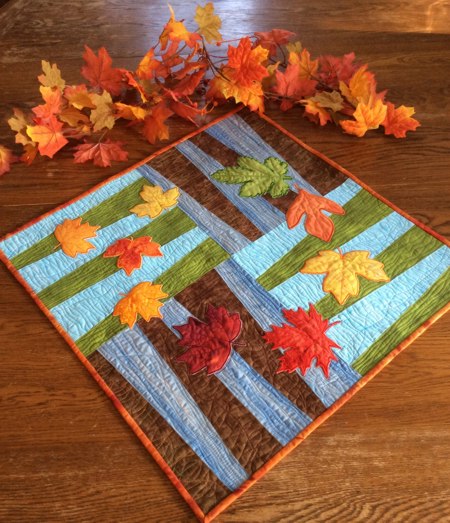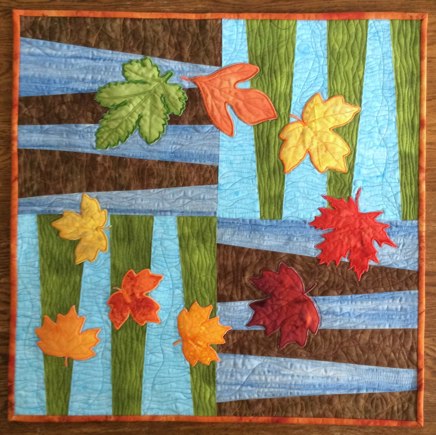 You will need :

embroidery threads (either rayon or polyester),
light-weight cut-away stabilizer,
fat quarter each of light green, light brown, light blue and sky blue fabric;
scraps of red, yellow, orange fabrics for the applique,
fabric for the backing and binding,
batting,
quilting threads,we used threads of matching colors,
quilter's ruler and rotary cutter, or pencil and scissors.
Cutting and Assembly of the Top:
Note: seam allowance is 1/4", press each seam after you made it.
Out of each fat quarter, cut a rectangle measuring 12 1/2" x 15 1/2".

Place the first blue rectangle on the cutting table, face up. Cover with the brown rectangle, face up. Align all edges.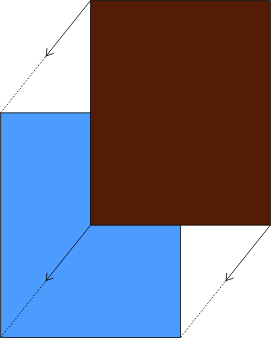 Using the ruler and the rotary cutter, make 5 cuts through both layers. You will get 6 stacks with 2 pieces in each.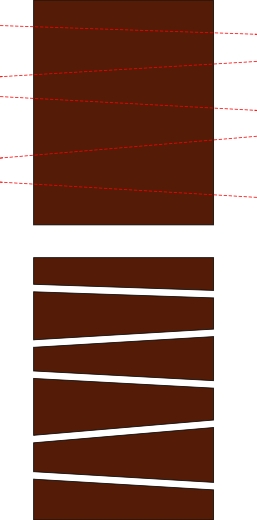 Use these pieces to assemble two new blocks, alternating the blue and brown strips in each block: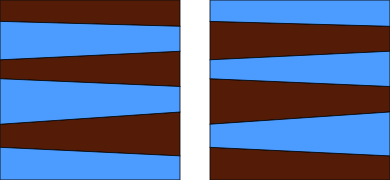 Sew the strips together and press the seams.
In the same way make 2 blue and green blocks.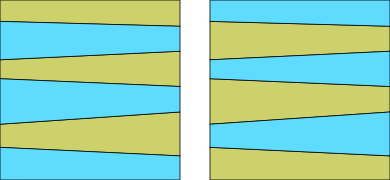 Sew the blocks in rows, then sew the rows together. Note the way we oriented the stripes in each block!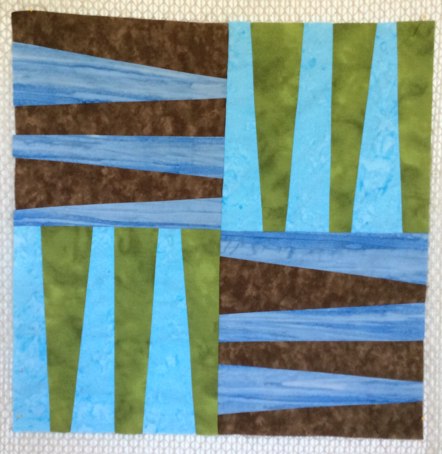 Embroidery:
Print out the leaf templates and arrange them on the surface of the top. Decide on the color of each leaf.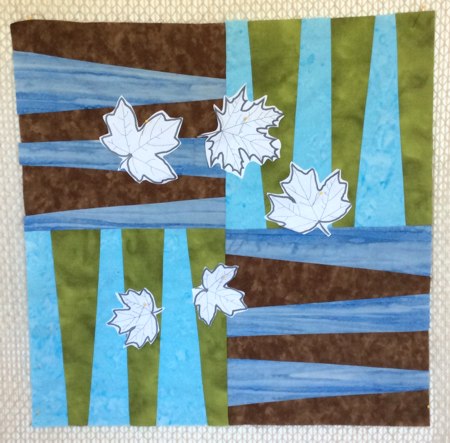 Embroider the leaves one by one.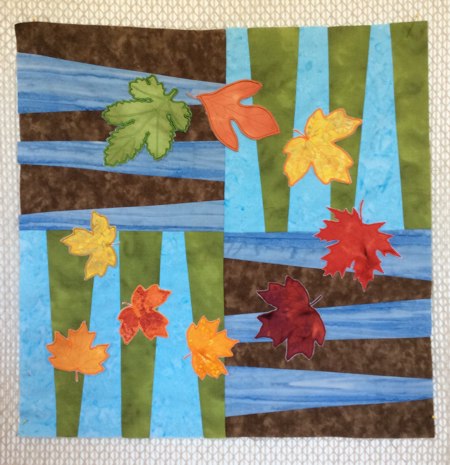 Quilting and Finishing:
Now place the backing on a flat surface (table) face down. Cover with batting. Spread your working piece over it.

Pin all three layers together with 1" pins and start quilting. We quilted around the applique. Then we quilted all over the topper in a free-motion style.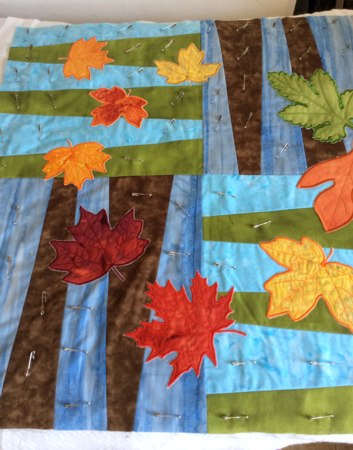 After the quilting is finished, press the work with heavy steam and square the work -- all corners should be 90 degrees and opposite sides should be of the same length.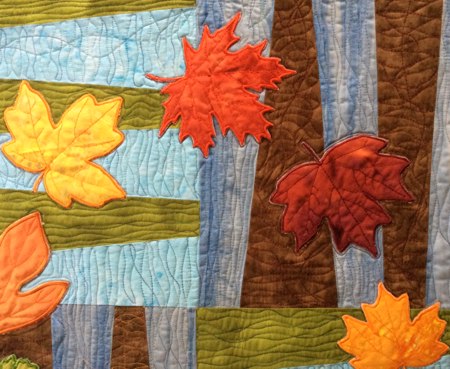 Finish the raw edges with the binding.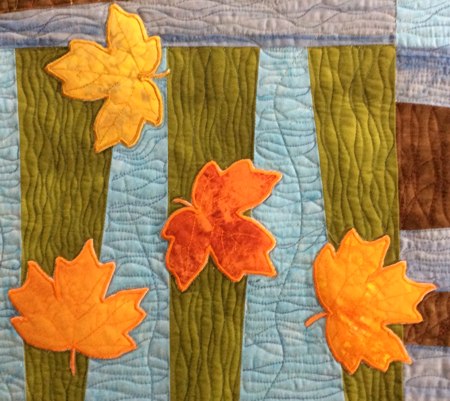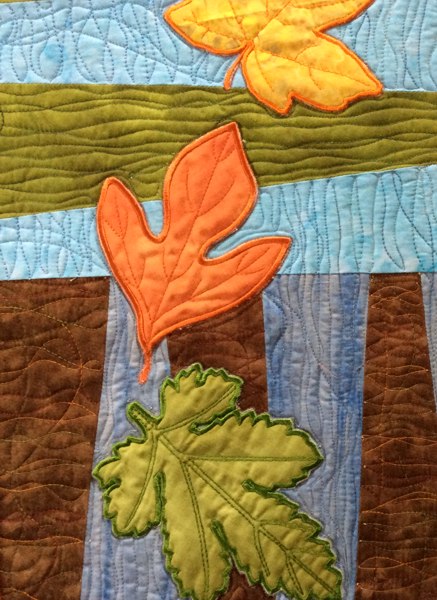 Enjoy!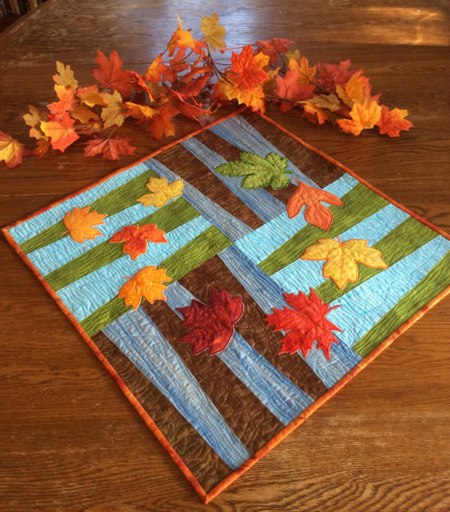 Back to Leaf Applique Set
Back to Projects Page