Fall Sweatshirt Makeover
We decorate this sweatshirt using designs from the Fall Table Set. These designs were originally designed to decorate table settings, but because they are light and quick to embroider, and easy to customize with different applique fabrics, they work very well for T-shirts and sweatshirts also!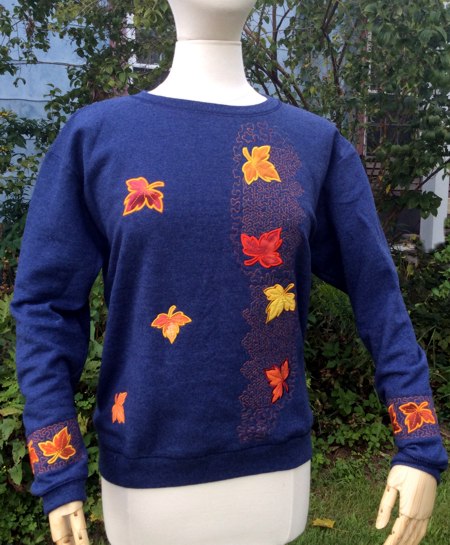 You will need :

embroidery threads (either rayon or polyester),
a sweatshirt,
scraps of red, yellow, light brown fabrics for the applique.
Embroidery:

Print out templates of the designs. Lay them out on the sweatshirt to determine where each design goes.

When you are satisfied with the arrangement, start embroidering.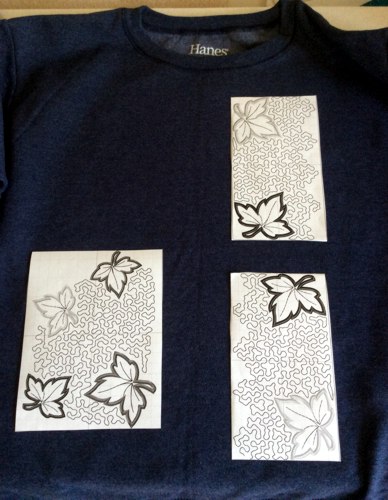 The first stitch-out is done. We used the file for the bottom of the basket.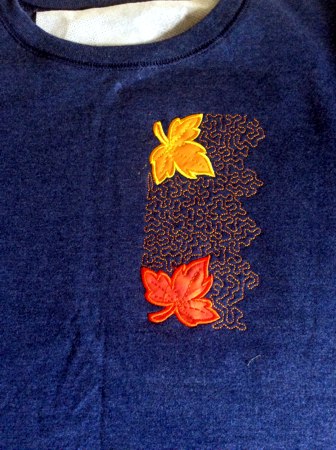 Below the first stitch-out, we chose to embroider the second file for the bottom of the basket.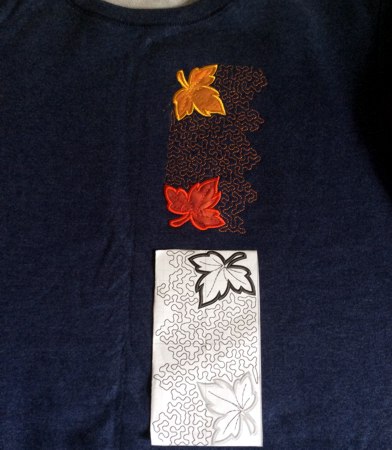 The second stitch-out is done. There is a gap between the 2 stitch-outs that we left intentionally. Later, we're going to fill it in with stippling on our sewing machine. Both stitch-outs make a strip on the left side of the sweatshirt.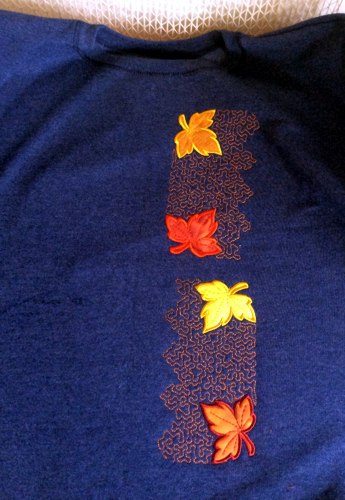 On the right side we decided to embroider several individual applique leaves from the same set.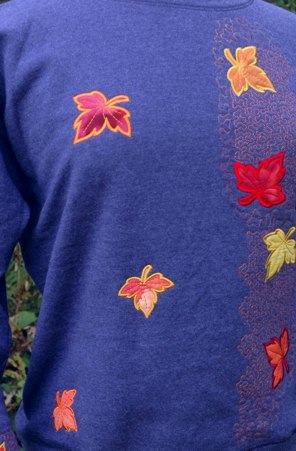 On the sleeve, we decided to embroider the designs originally designed for a mug cosy.

To embroider on a sleeve, you'll have to rip the seam up to the elbow.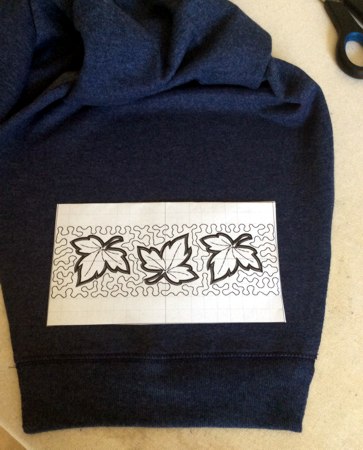 Here is the stitch-out.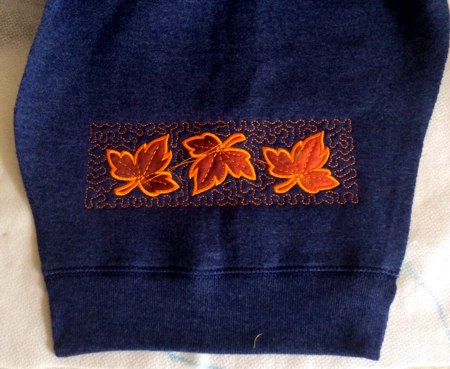 When the embroidery on sleeves is done, re-sew the seams and finish with zig-zag.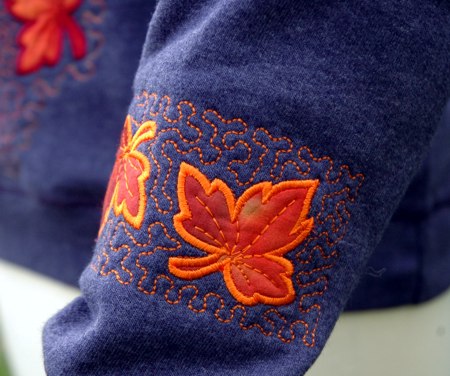 Then we added some free-motion stippling around the embroidery on the front.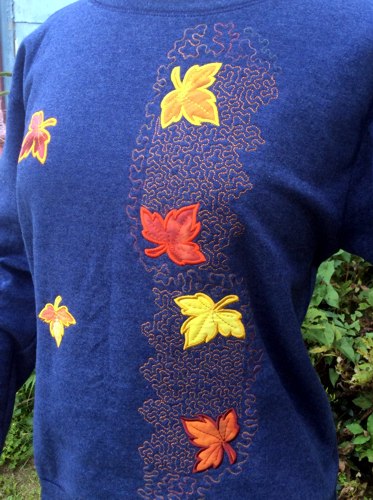 Our fall sweater is done. Happy embroidering!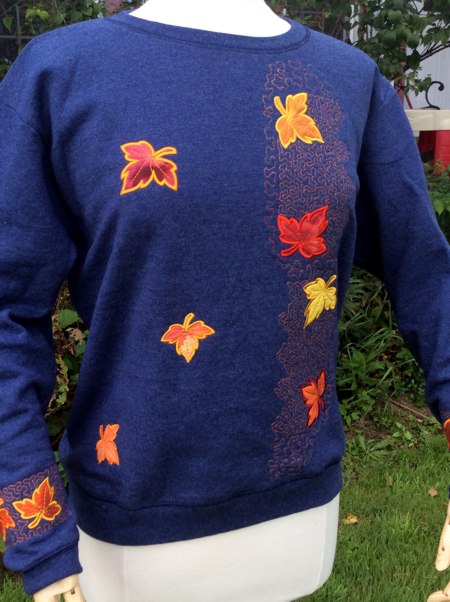 Enjoy!
Back to Fall Table Set
Back to Projects Page