Embroidered Hand Pouch for Knitting/Crochet Projects
This small pouch is very convenient for working on knitting or crochet projects when you're on the go.

To decorate the pouch, we used the embroidery design Mandala with Rooster Applique.

The finished size of the pouch is about 8" x 11".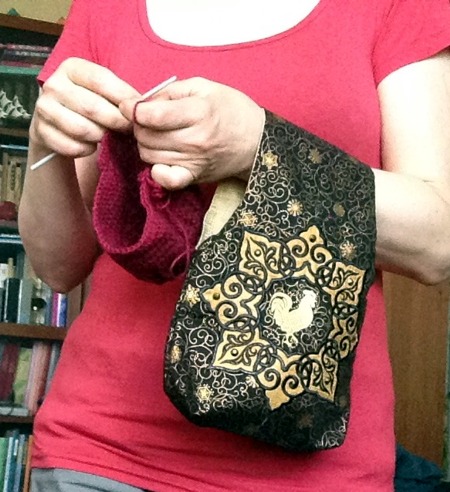 You will need :

embroidery thread (either polyester or rayon),
1/2 yard of the fabric for the outer bag (or piece measuring 11" x 30"),
medium-weight cut-away stabilizer for the applique base fabric,
applique fabric,
light-weight iron-on cut away stabilizer for the applique fabric,
1/2 yard of soft fabric for the lining (or piece measuring 11" x 30").
Cutting:

Step One: Download the file with the template. To open and print the template, which is a PDF file, you will need Adobe Reader or a similar program. The program is free to download and install.
Template Download (PDF file)

Step Two: Print out the template and cut it out.
Step Three: Fold the fabric for the outer bag in half widthwise. Position your template over it. Trace the template. DO NOT cut it out! Mark the position of the embroidery on the front panel.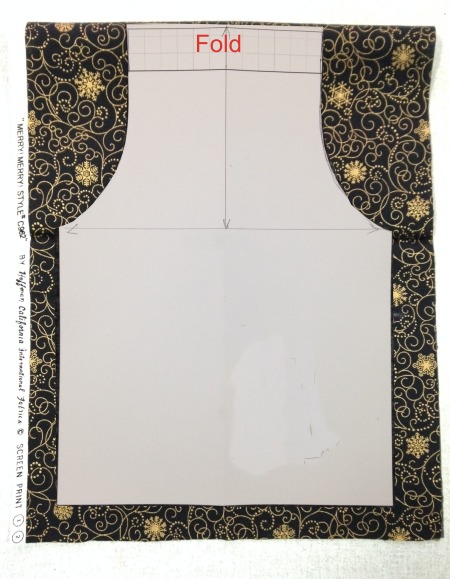 Embroidery:

Unfold the fabric. Stabilize the the front panel of the outer bag with medium-weight cut-away stabilizer and embroider the Mandala with Rooster Applique design. Follow the instructions.

.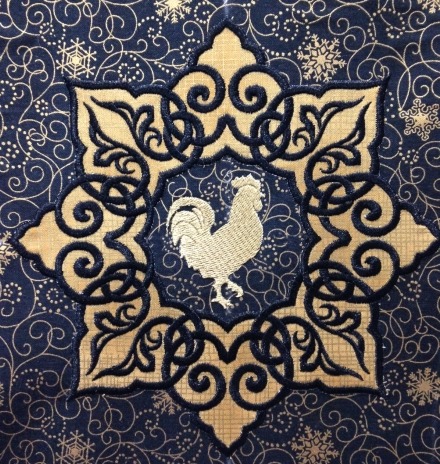 Step Five: Fold the fabric for the lining widthwise, trace the template onto it and cut it out.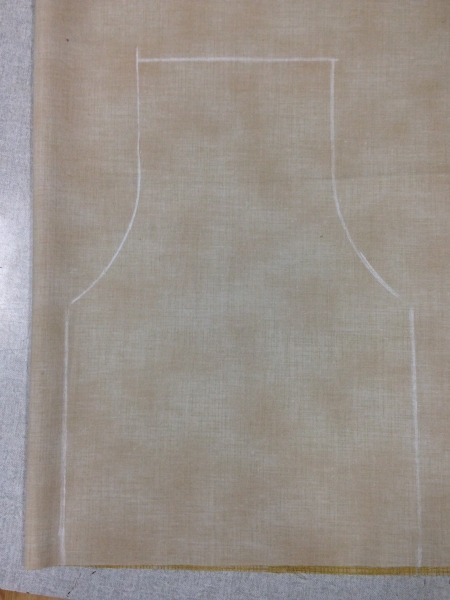 Step Six: Position the lining over the embroidered piece, face to face, and pin them together.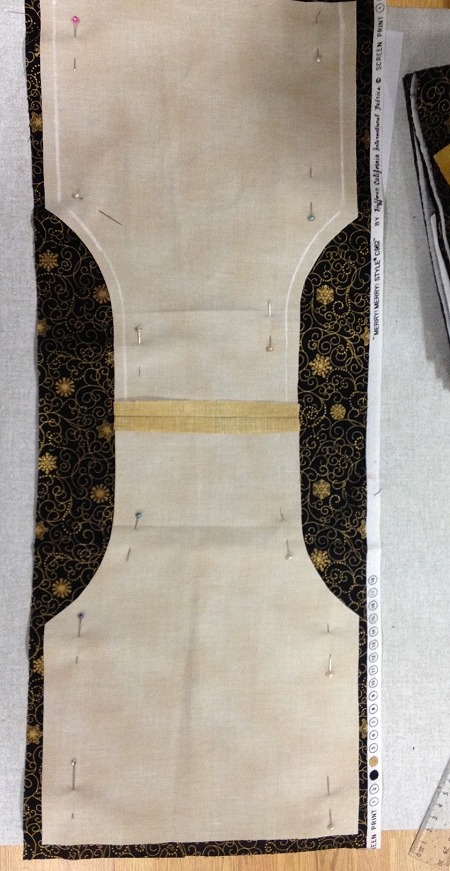 Step Seven: Topstitch along the long sides, seam allowance 1/4". Leave the top and bottom edges open.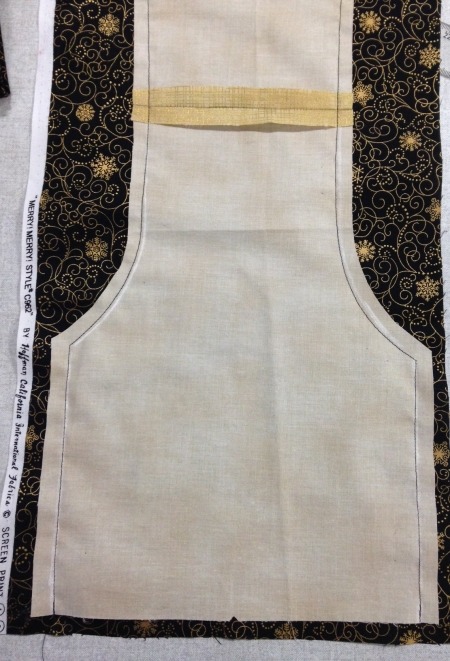 Step Eight: Press. Cut away the excess fabric of the outer bag along the lining sides. Make notches on the curves.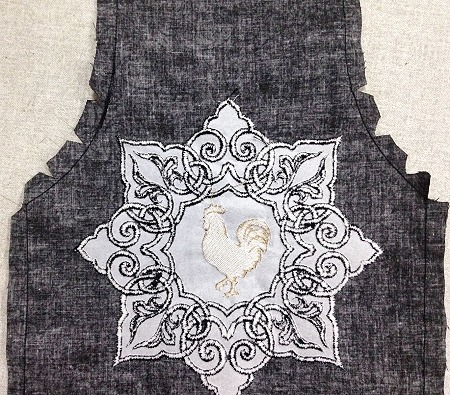 Step Nine: Turn the right side out. Straighten all corners. Press.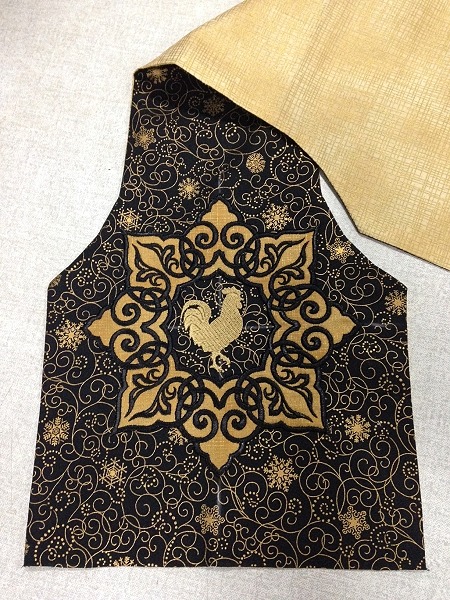 Step Ten: Fold the bag, right side inwards. Align all edges. Pin them together. Topstitch along the sides.
Step Eleven: Topstitch along the bottom line, seam allowance about 3/8"-1/2". Finish the raw edge with zig-zag or blanket stitch.
Step Twelve: Stitch box corners at the bottom of the bag. For this separate the front and back sides at the corners. Center the seams on each side of the corner on top of each other. Measure 1 " along the seam from the corner and draw a line perpendicular to the seam across the corner and machine-stitch it. Do not trim the seam.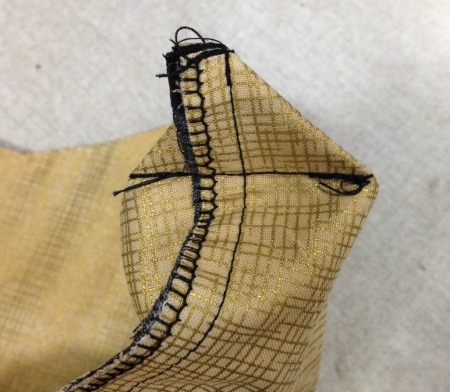 Repeat for the second corner. Fold the corners to the bottom and handstitch to the bottom seam.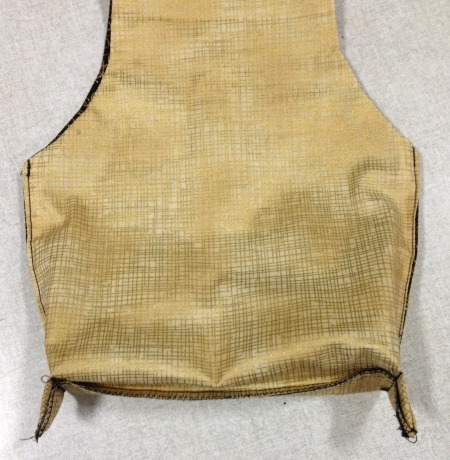 Turn the work right side out.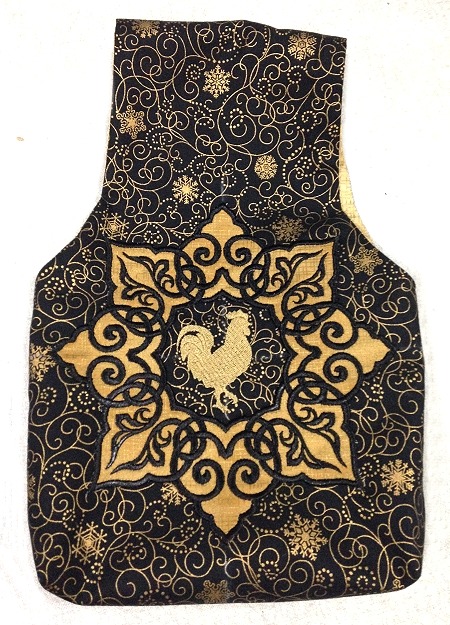 Enjoy!

Back to Mandala with Rooster Applique