Quick and Easy Thanksgiving Mobile
This Fall-themed mobile is quick to put together and can easily be customized to best match your home We used the designs Maple Leaf and Leaf Lace, both designs are in the Battenberg Lace technique and are for a large (5" x 7") hoop.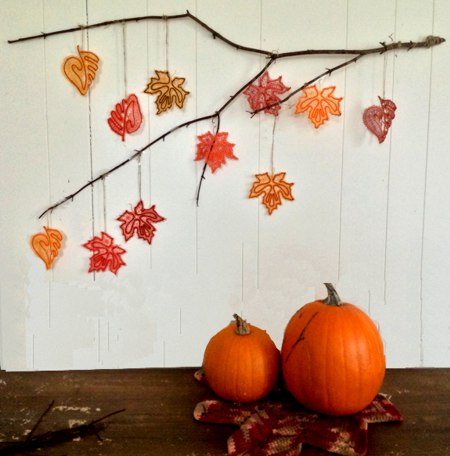 You will need :

embroidery threads (either cotton, or rayon or polyester of autumn colors),
water-soluble mesh stabilizer,
a branch,
jute cord, or silk ribbons,
burlap threads, or silk ribbons.
Note: if you preer a rustic look, use jute cord to hang the branch and burlap threads to hang the leaves. For a more sophisticated look, use silk or satin ribbons.
Embroidery:

We recommend to embroider Battenberg lace with cotton thread to make it heavier. In this project you can use any embroidery thread you have - cotton, polyester or rayon.

Upload the files in your machine and make as many stitch-outs as you need.
After the stitch-outs are done, wash away the stabilizer and place them to air dry. We usually recommend to pin all outer loops of the lace and then rinse the stabilizer. In this project you do not need to do this. The lace will be a little uneven and the leaves will look more natural.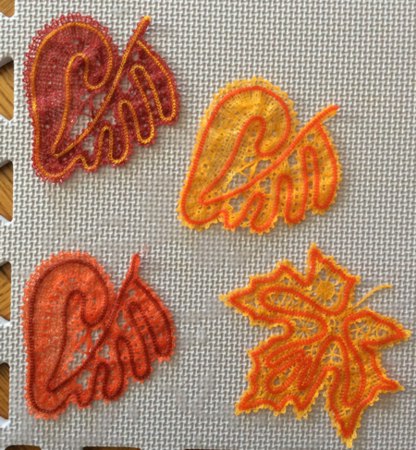 Prepare burlap threads or ribbons to hang the leaves.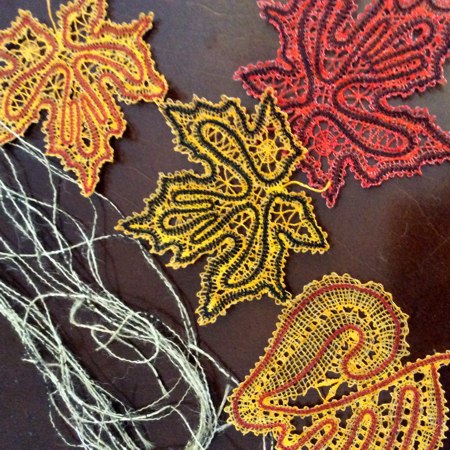 Hang the branch.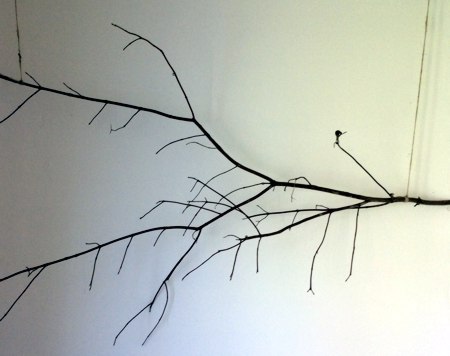 Hang the leaves from the branch.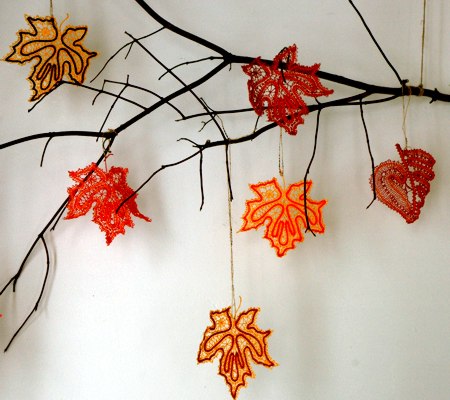 We hope you liked this simple project idea!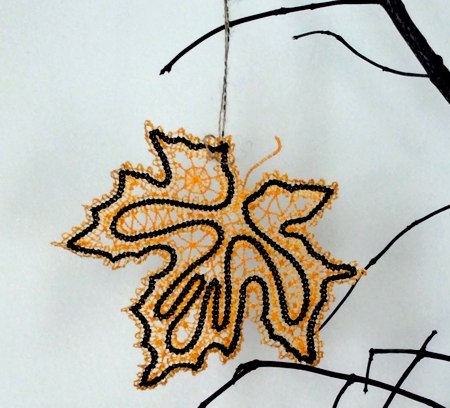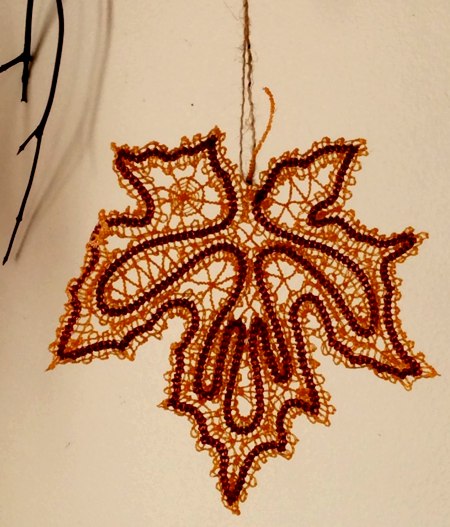 Enjoy!
Back to Maple Leaf and Leaf Lace
Back to Projects Page