Applique Motif # 16814
These are instructions on how to embroider the Applique Motif .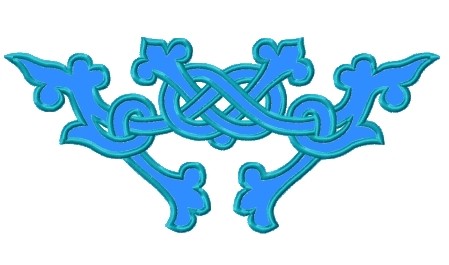 Size: 132 mm x 299 mm (5.19" x 11.77"). Stitches: 16616. Colors: 1/3 (different colors for stops only).

You will need :
embroidery threads, either rayon or polyester,
base fabric (fabric on which you embroider),
embroidery stabilizer, the type and weight depends on your project (we used light-weight cut-away),
piece of applique fabric,
scissors.
Embroidery:

Stabilize the base fabric with stabilizer. Hoop it tightly.
Prepare the embroidery thread. Please note that you do not need to change threads - you can use the same thread to embroider the entire design.
Upload the embroidery file into the machine.

The first color will embroider the outline of the motif and stop.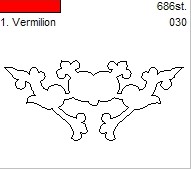 Cover the outline with a piece of applique fabric. Start the machine. It will embroider the same outline over the applique fabric and stop.

With a pair of sharp scissors, cut away the fabric around the outline and inside the motif circles as close to the stitches as possible.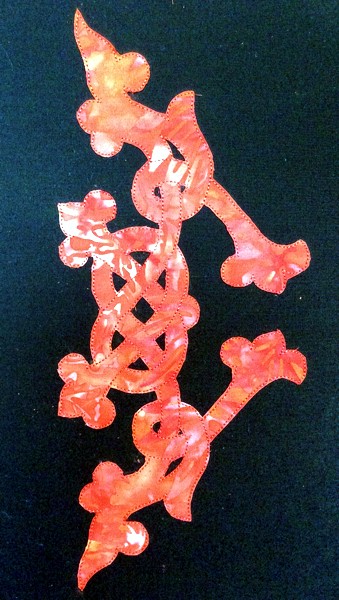 Return the hoop to the machine. Start it again. The last, third, color will finish the raw edges of the applique.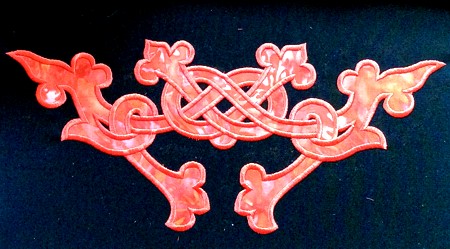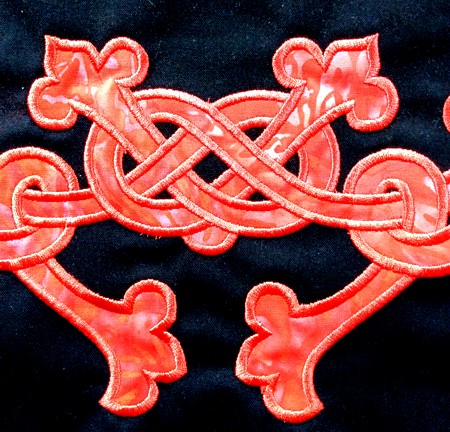 If you need to have applique on an item which is difficult to hoop, try the following method. Hoop a piece of netting with a layer of water soluble stabilizer. Embroider the design as described above. Rinze the stabilizer and let the stitch-out dry. Press.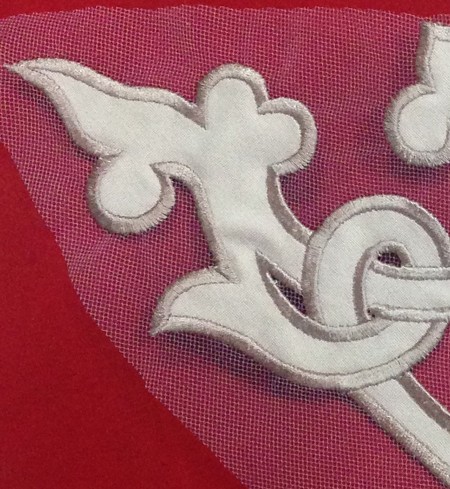 Now, depending on the base fabric, you can either topstitch the applique to the base fabric and then neatly cut away the access netting, or you can cut away the netting and then adhere the applique using fusible net.
This stitch-out we topstitched on light-weight silk fabric.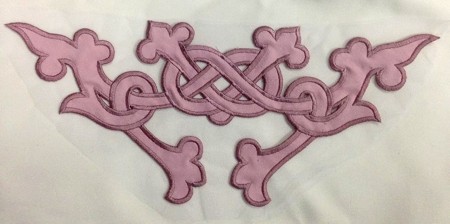 Enjoy!
Back to Applique Motif
Back to Projects Page