This small wall quilt is super easy to make and requires no piecing! The finished size is about 17" x 20".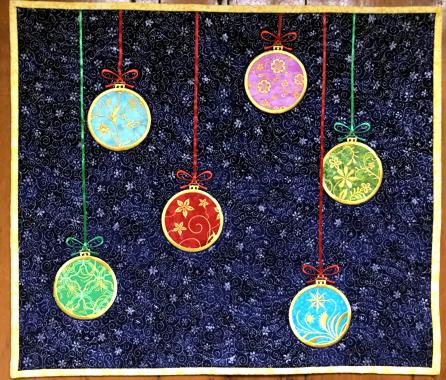 You will need:

A fat quarter of dark fabric preferably with a winter-themed pattern,
1/8" wide satin ribbons in colors of the bows on the embroidery (we used red and green),
a piece of batting,
fabric for the backing and binding,
fabric for the applique,
permanent fabric adhesive
On the fat quarter embroider the applique balls.
Make the quilt "sandwich" out of the backing, batting and top.
Quilt the "sandwich". Press with steam and square the working piece.
Working with one ribbon at a time, use a small amount of adhesive to attach the ribbons. Press the ribbons with your fingers. Give the glue some time to dry.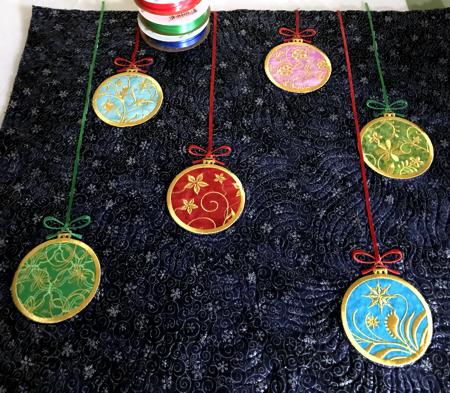 Finish the raw edges with binding.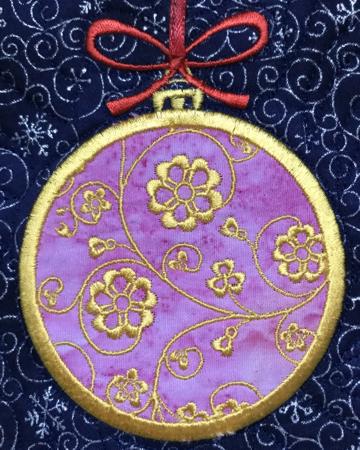 Enjoy!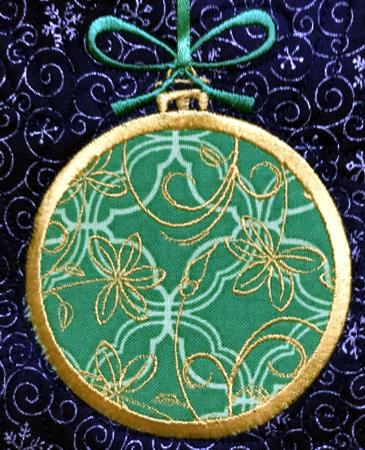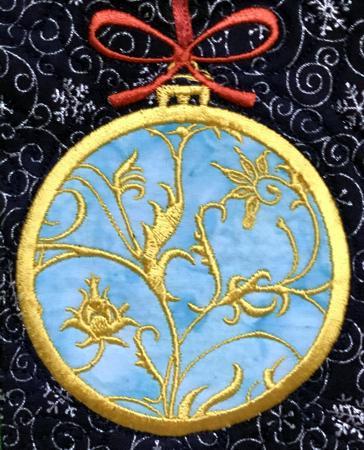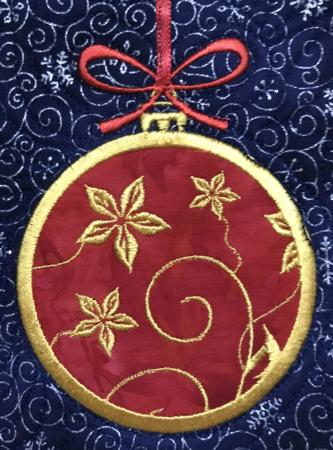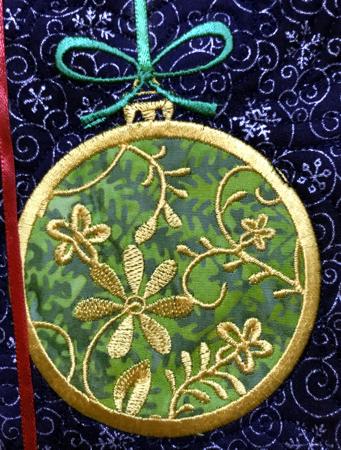 Back to Applique Christmas Balls
Back to Projects Page