These are instructions on how to use/embroider and assemble the designs from the Decorative Kitchen Pocket Set.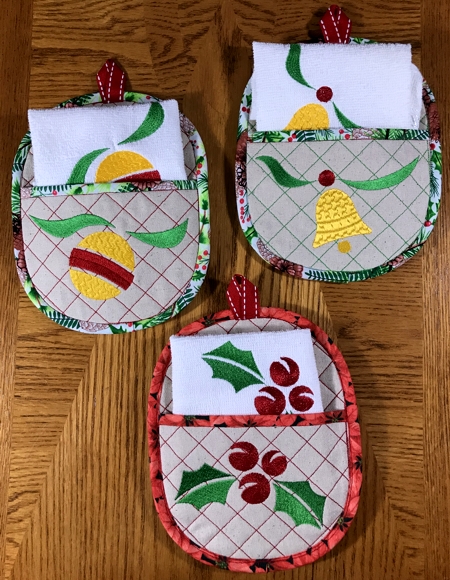 You will need:

embroidery threads, eiher polyester or rayon,
solid color cotton fabric (we used Osnaburg),
craft felt,
bias tape or fabric for bias binding,
#12 universal sewing needle,
sewing threads of matching colors,
scissors or rotary cutter,
trim to make a loop (you can use bias tape for this, if you like),
iron.
Embroidery
Cut 2 pieces of cotton fabric and a piece of felt. Make a sandwich with felt between the fabric layers.

Upload the file "pocket-back" into the machine and embroider it.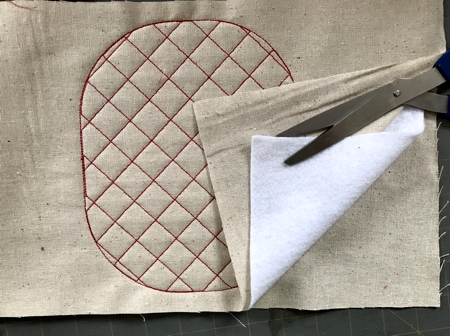 Using charp scissorss, cut out the back panels leaving 1/4" margins.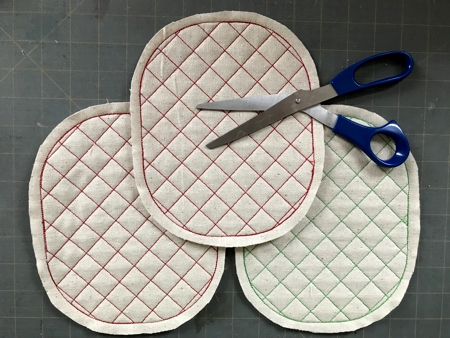 For the pocket fronts, use only 2 layers - fabric and felt. The felt works as a stabilizer.

Embroider the files and cut them out, leaving 1/4" margins.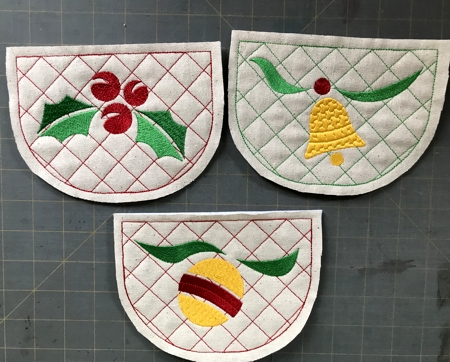 Assembly:
With bias tape finish the raw upper edge of the pockets.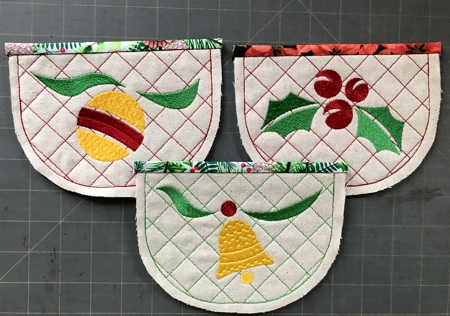 Pin the pocket to the back panel and align the edges. Then topstitch the pocket in place along the outer line of the embroidery.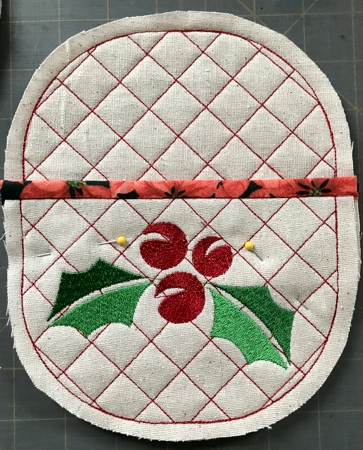 Out of trim or binding, cut a piece and pin it to the upper edge, as shown on the picture below. Then topstitch the loop in place.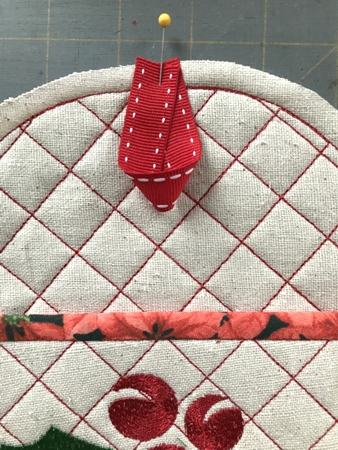 Now finish the raw edges with the bias tape.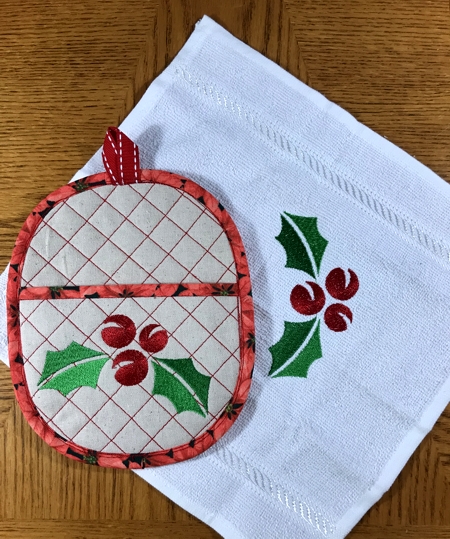 Use the designs of holly, bell and ball to decorate small towels or dishcloth.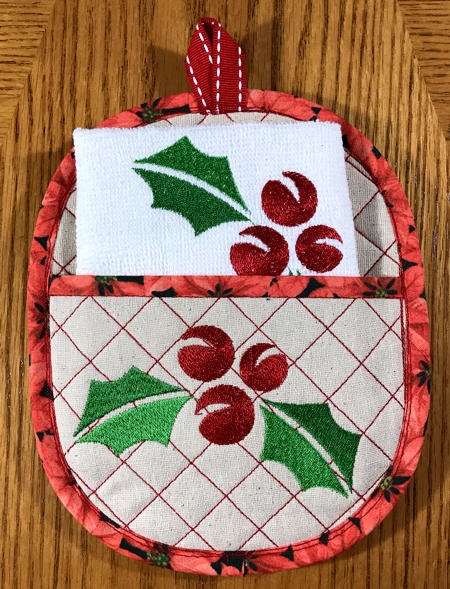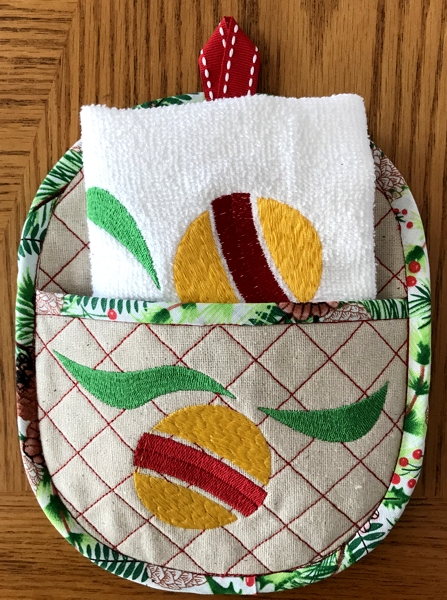 Enjoy!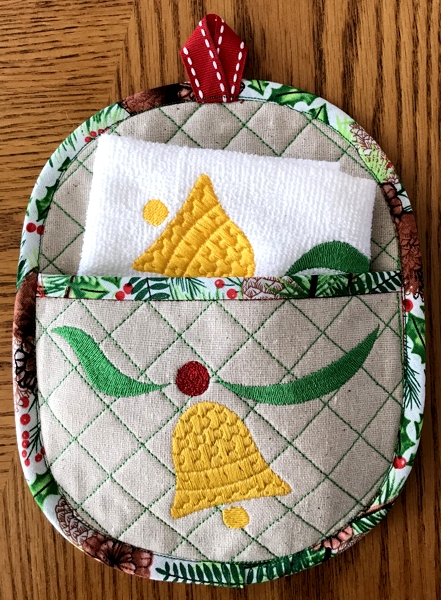 Back to Decorative Kitchen Pocket Set
Back to Projects Page