Happy Easter Door Sign
You can do this quick and easy Easter project in just one afternoon! We used the designs from the Easter Bunny Applique Set, FSL Crochet Easter Egg Set and 3D Freestanding Organza Flower Set.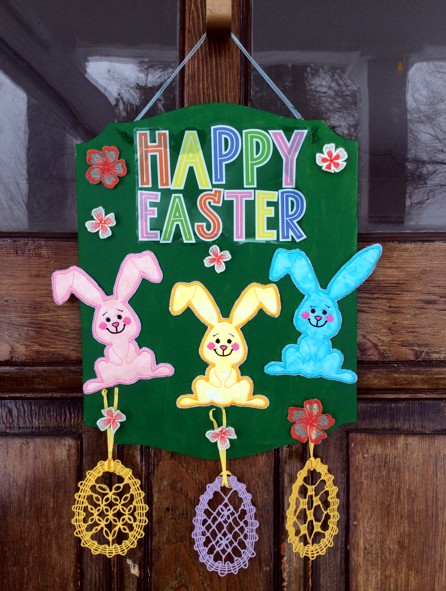 You will need:

embroidery threads,
stabilizers and fabrics as required by the designs (see the included instructions),
a wooden or cardboard plaque measuring about 10" x 13",
Elmer's Glue-All or similar adhesive,

acrylic green paint,
Happy Easter sticker or stencil,
scissors,
drill,
ribbon or cord.
Embroidery:

Embroider the designs following the instructions for each design.
You will need 2-3 stitch-outs of the Easter Bunny Applique. Make the applique in different colors.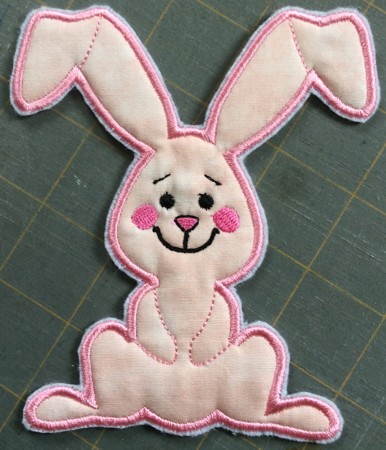 Make as many flowers from the 3D Freestanding Organza Flower Set as you wish.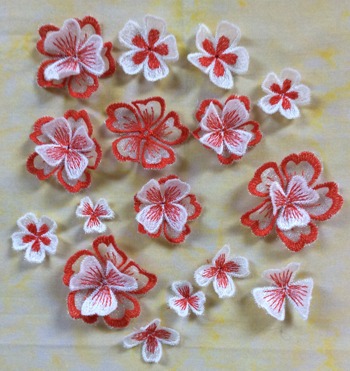 You will also need 3 (or more) FSL Crochet Easter Eggs.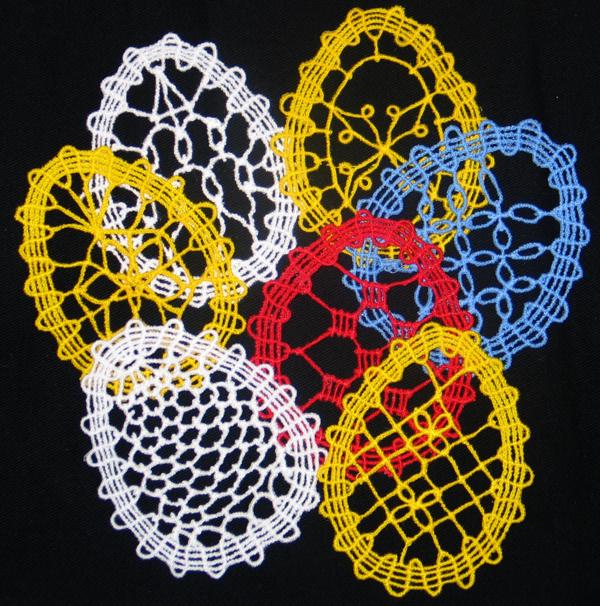 Making the Hanging:

Drill 2 holes near the upper edge of the plaque. Thread a piece of ribbon or cord through the holes and tie the ends to secure them.

Cover the working table with papers or plastic to protect it and paint the plaque. We chose green, but you can use any color you like.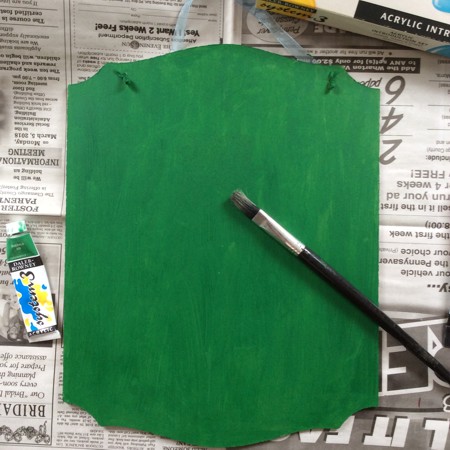 After the paint is dry and all the stitch-outs are ready, you can start to design the sign.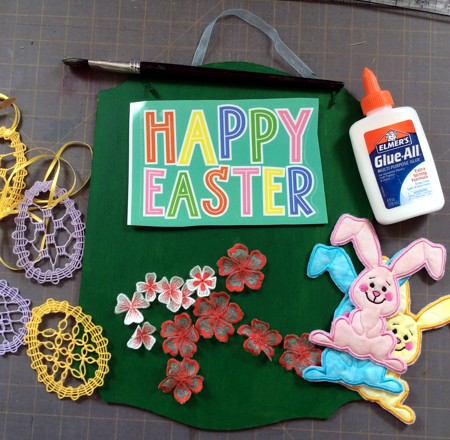 Adhere the "Happy Easter" sticker near the top, or use the stencil to draw the letters.

Arrange all the stitch-outs as you wish them to be on the plaque.

When you are satisfied with your arrangement, glue the pieces in place one by one.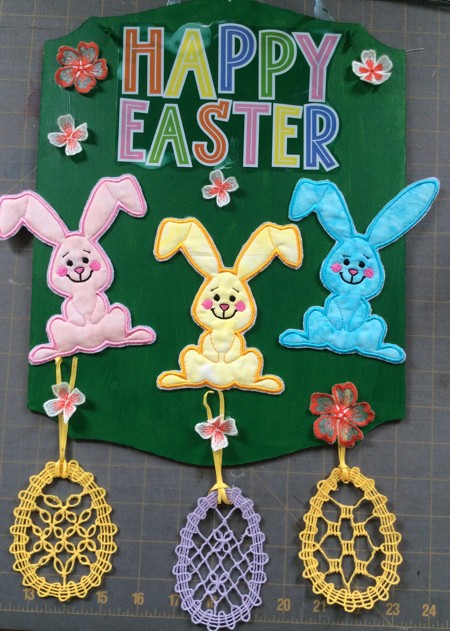 Leave the glue to dry. Depending on the type of glue it may take from 2 to 24 hours. Read the manufacturer's instructions.
Your Happy Easter sign is ready! You can hang it on your front door as we did, or anywhere on the wall.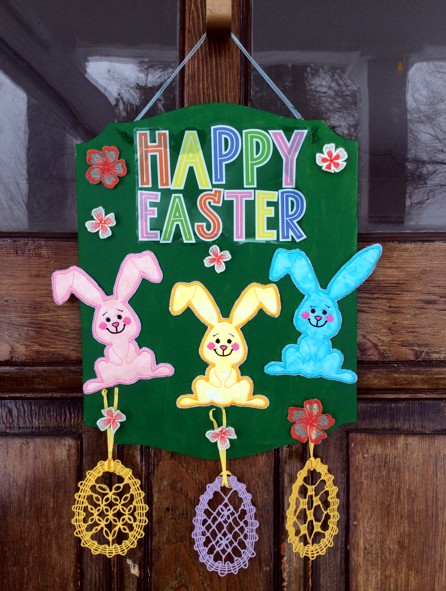 Enjoy!
Back to Easter Bunny Applique Set , FSL Crochet Easter Egg Set or 3D Freestanding Organza Flower Set.
Back to Projects Page