Ornamental Pincushion
For this charming pincushion ornament, we used the design Freestanding Point Lace Heart for the large size hoop (5" x 7"). Made in red, it can be a quick Valentine's Day gift or decoration. Other colors are suitable for other occasions.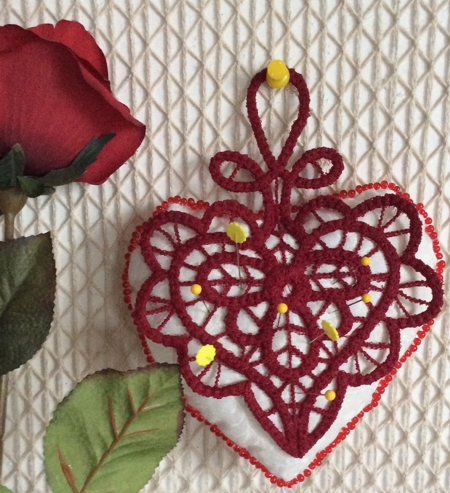 You will need:

threads for embroidery, in any color you like
medium-weight wash-away mesh stabilizer,
a piece of white quilt cotton fabric measuring not less than 5" x 7",
piece of fabric from your stash for the backing,
polyester filling,
#12 universal needle for your sewing machine,
sewing threads in the matching colors,
scissors,
a sewing needle,
a sheet of paper,
a pencil,
small embellishments such as beads or trim (optional).
Embroidery:

Upload the embroidery file of the Freestanding Point Lace Heart into your machine and embroider it, following the included instructions.

After the embroidery is done, wash out the stabilizer and let the stitch-out dry.

Making a Template:

Place the stitch-out on a sheet of paper and trace its heart-shaped outline.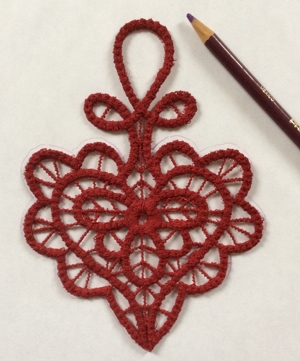 You do not need to trace the upper loop.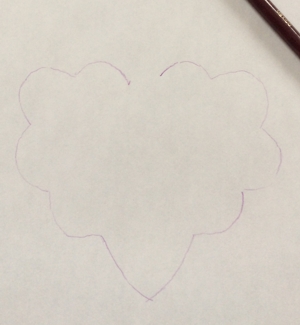 With the pencil, draw around the curves to get a heart shape.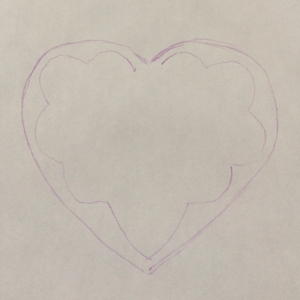 Add another 1/4" for seam allowance. Cut out the template.
Use the template to cut out two pieces of fabric: the top and the backing.
Position the stitch-out over the top part. Pin in place.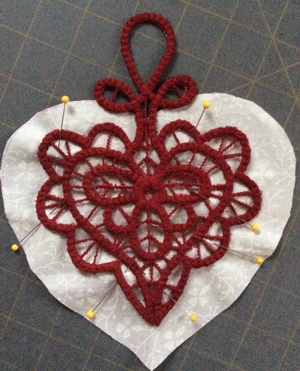 On your sewing machine, topstitch along the inner lines of the stitch-out.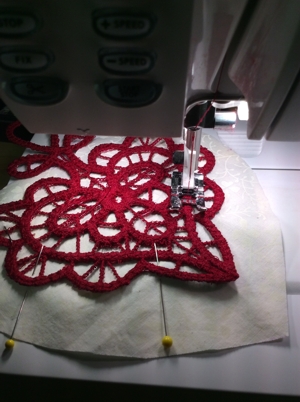 Position the part with the stitch-out on your working table, face up. Cover with the backing, face down.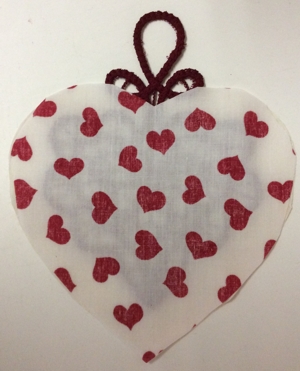 Pin the parts together.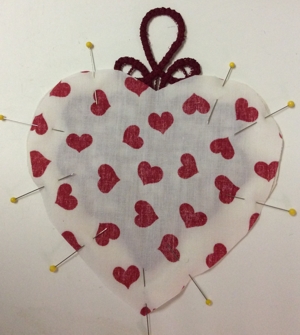 On your sewing machine, stitch the parts together, seam allowance 1/4". Leave an opening on the top edge behind the loop.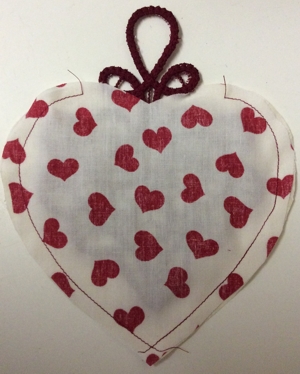 Make some notches in the curves.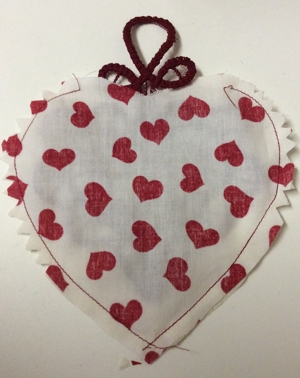 Turn the working piece right side out, fill with filling through the opening.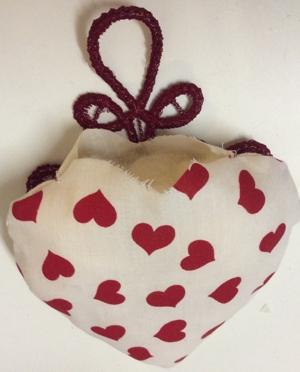 Turn the raw edges of the opening inside and hand-stitch closed.

You can additionally decorate the edges with beads or trim.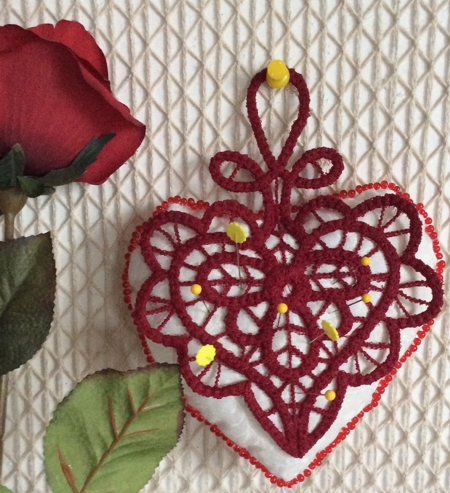 Enjoy!
Back to Freestanding Point Lace Heart
Back to Projects Page