Quilted-in-the-Hoop Fall Leaf Coasters
For these charming Fall coasters, the quilting is done for you by your embroidery machine! All you have to do is cut them out and finish the edges.

These are instructions on how to embroider and finish the designs from the Quilted-in-the-Hoop Fall Leaf Coasters. The sets are available for large (5" x 7") and small (4" x 4") hoops. The process for making them is the same.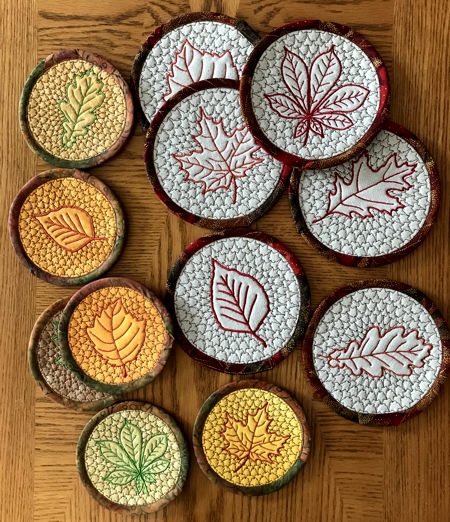 You will need :

polyester embroidery threads, colors of your choice,
fabric for the embroidery,
polyester craft felt, which will serve as a stabilizer and batting,
fabric for the backing,
bias tape or fabric for the bias tape,
colored pencil or fabric marker,
scissors or rotary cutter,
sewing pins,
iron.
Embroidery:

Out of top fabric, felt and backing, make a quilt sandwich: backing, right side down, then felt, then the top fabric, right side up. Hoop it tightly.

Upload one of the files from the Quilted-in-the-Hoop Fall Leaf Coaster Set into the machine and embroider it.

Take the stitch-out from the hoop and press.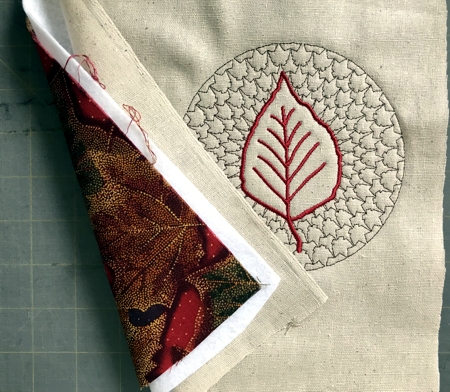 Cutting out the Coaster:

Using a colored pencil or a fabric marker, draw a circumference around the stitch-out with 1/4" allowance.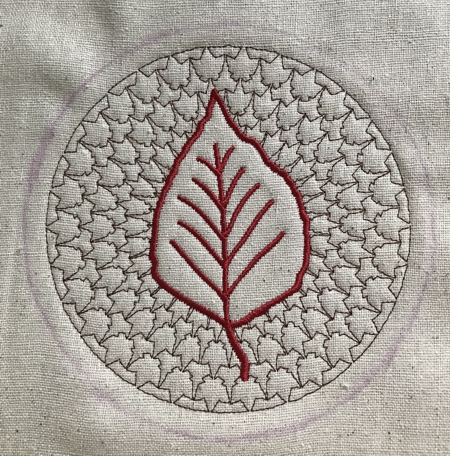 Using either sharp scissors or rotary cutter, cut along the line.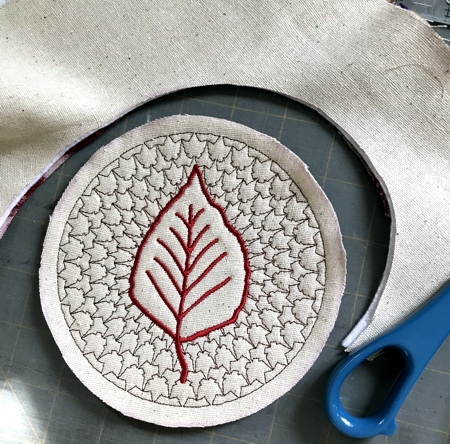 Your stitch-out is ready to be finished.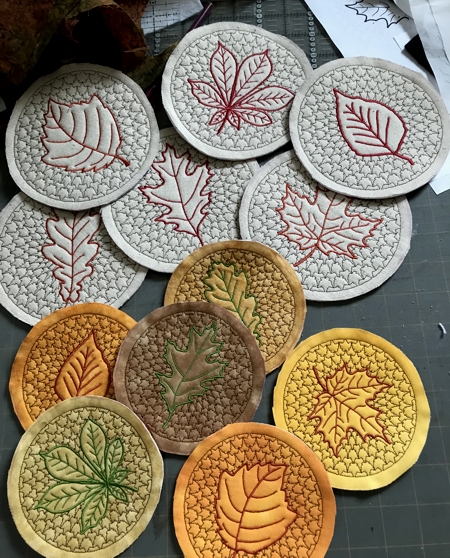 Preparing Bias Tape:

We used the same fabric for the backing and bias tape. Cut the bias 1.5" wide.

You can also use a ready-made bias.

It's very important to use bias binding! Regular binding will not work on a circular piece!
Pin the bias tape along the edges of the coaster.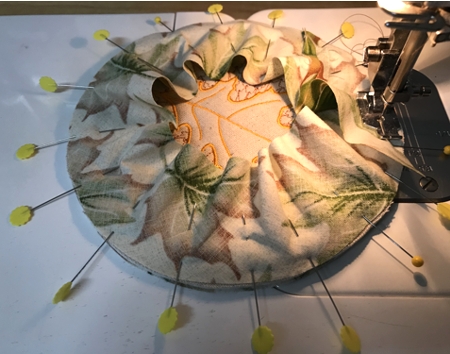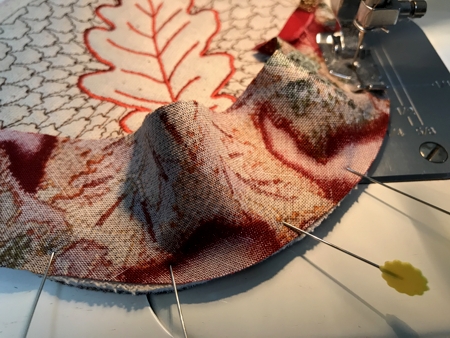 On your sewing machine, stitch along the edge qith 1/4" seam allowence. Use a 1mm stitch setting and work slowly to avoid stitching through the pleats.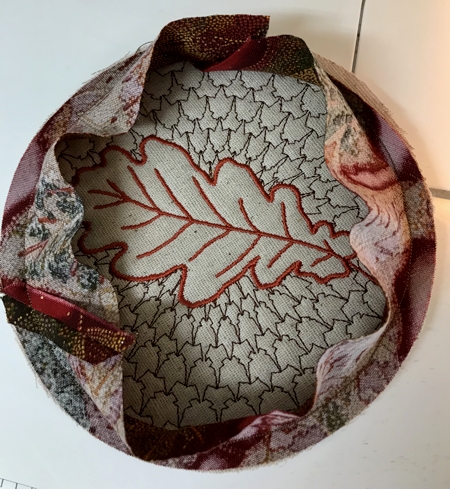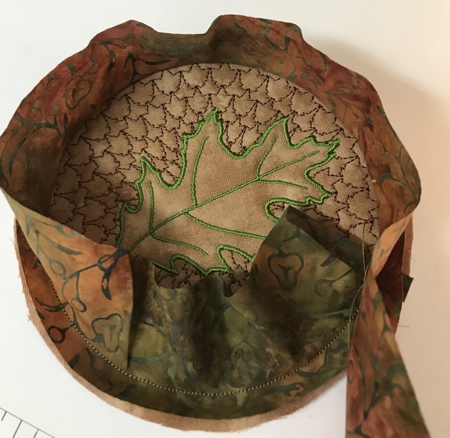 Fold the the binding onto the back of the coaster and press.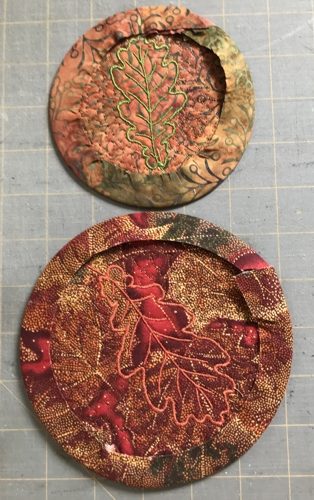 Turn the raw edge of the binding 1/4" under the binding and press again.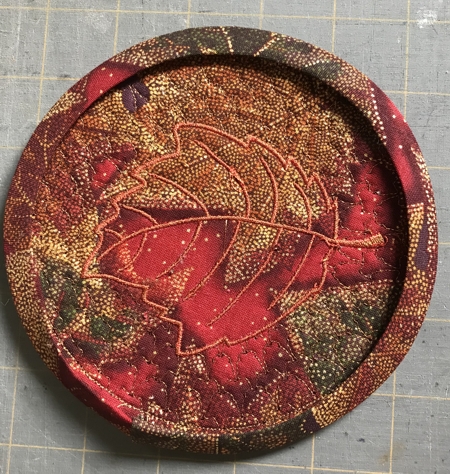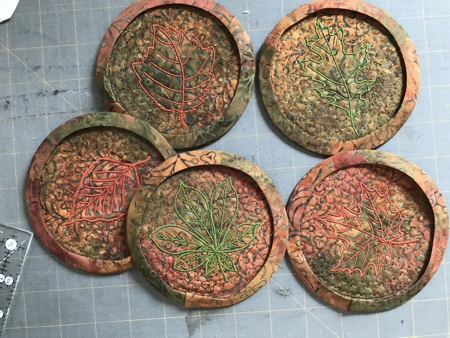 Pin the folded edge of the binding in place.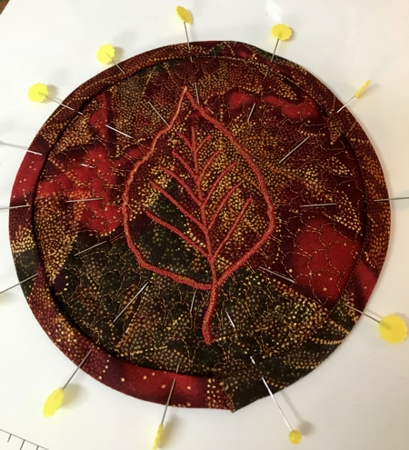 Turn it right side up.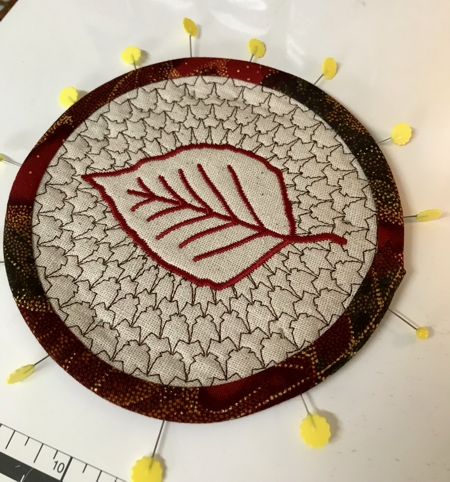 Working from the right side, using 1 mm stitch, topstitch along the inner edge of the binding, close to the inner edge. Stay on the binding fabric. Gradually remove the pins while stitching.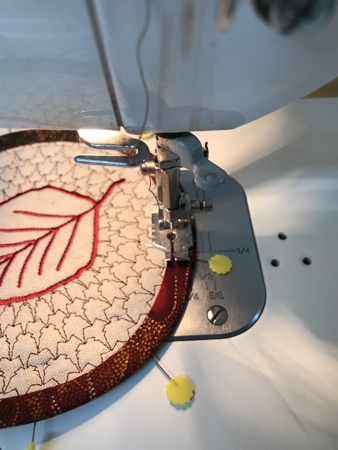 Your coasters are ready. Enjoy!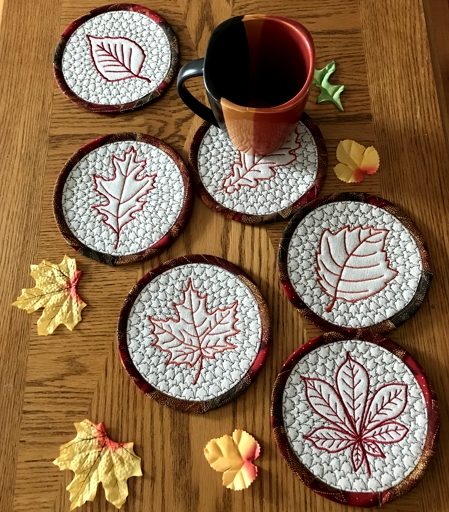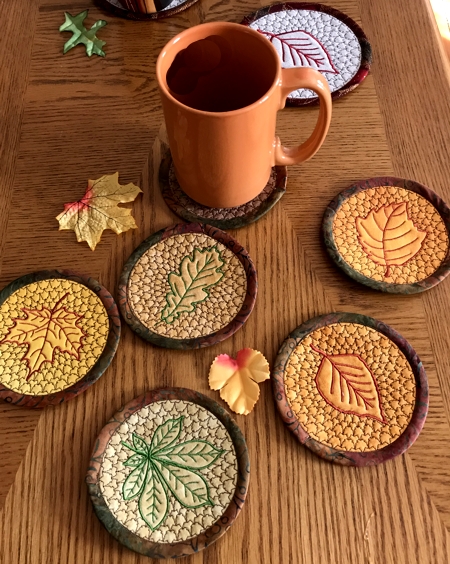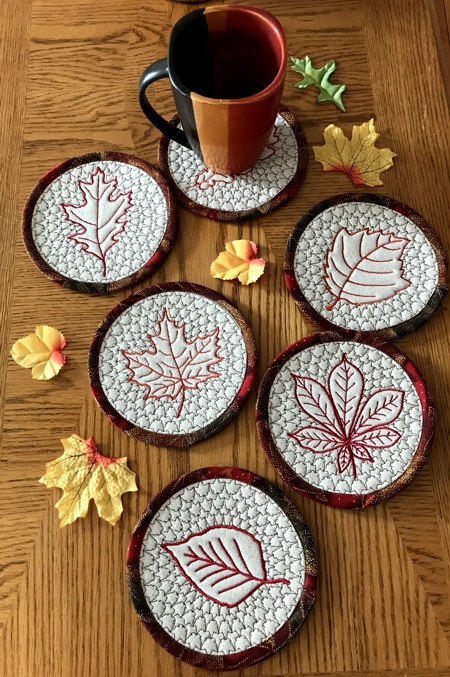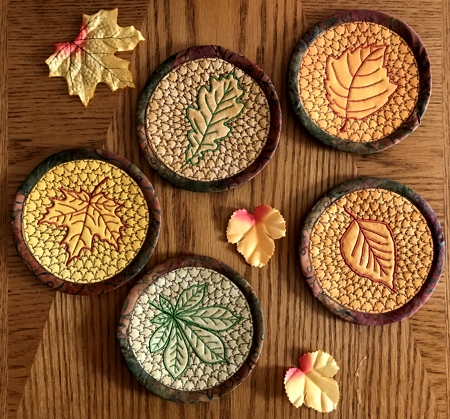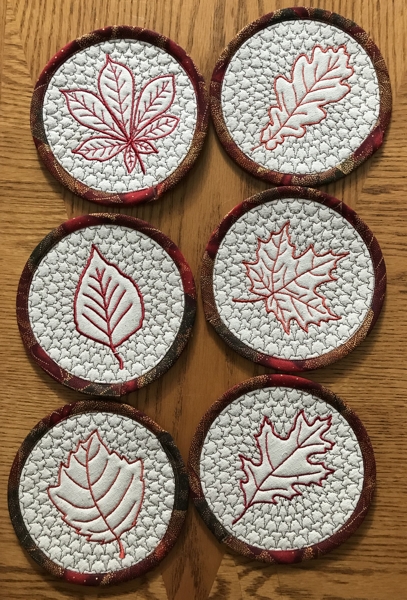 Back to Quilted in the Hoop Fall Leaf Coasters
Back to Projects Page