Round Mandala Shoulder Bag
For this stylish shoulder bag, we used the design of Mandala for a commercial size hoop (8" x 12"). The round shape and geometric pattern gives it an eye-catching modern look.

The finished size of the bag is about 9" x 9".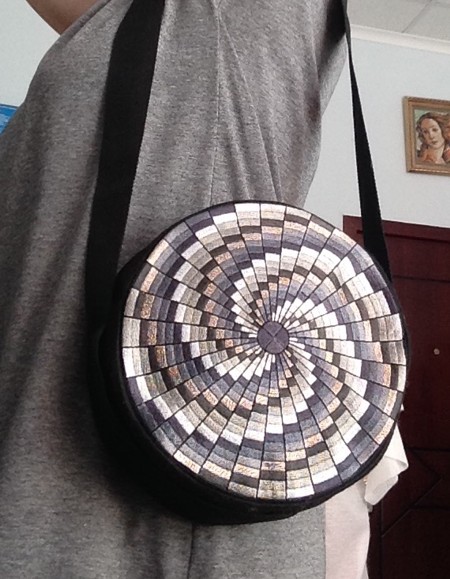 You will need :

embroidery threads according to the color card of the design, or of your own choice,
medium-weight iron-on cut-away stabilizer,
about 1 yarn of dense wool or wool-polyester blend felt; we used a dark grey, but you can choose any color you like,
a 12" (30 cm) long zipper,
1 1/2 - 2 yards of 1"- 1/2"" wide webbing of a matching color,
#14 embroidery needle,
#14 and #16 sewing needles,
scissors,
a chalk pencil,
pins.
Embroidery:

Stabilize a piece of felt with medium-weight iron-on cut-away stabilizer. Hoop it tightly.

Print out the included JPG color card and select threads by the color card, (not by the screen of your machine!)

Upload the embroidery file of the Mandala into the machine and embroider it.

After the embroidery is done, press the stitch-out and cut the fabric around it leaving 3/8" - 1/2" margins.

Make the second stitch-out and cut it out like the first one.
Cutting:

Out of felt, cut 2 strips measuring 3 1/2" x 14".

On one of the strips, cut a narrow slit, about 1/8" x 11".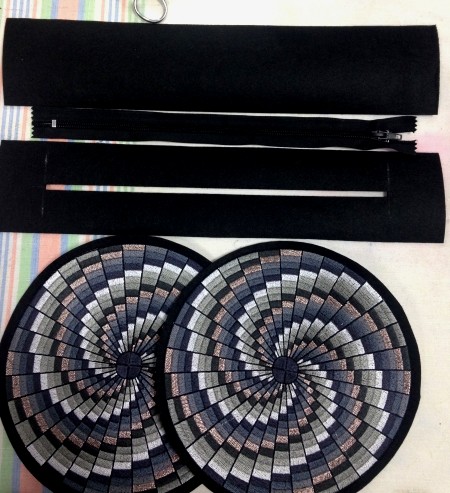 Making the Bag:

Sew the zipper into the slit on one of the strips.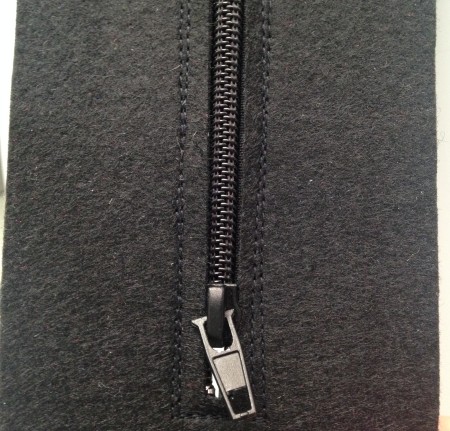 With right sides facing, pin the strip with the zipper along the edges of one of the stitch-outs. Machine-stitch in place, seam allowance 3/8"-1/2".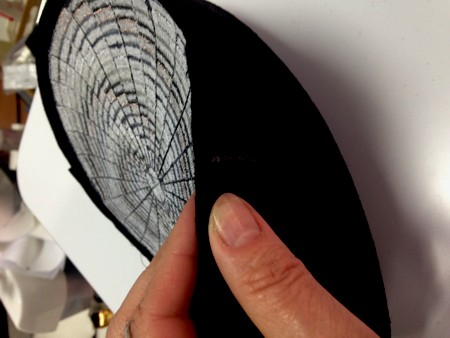 Pin the second strip along the unfinished edge of the same stitch-out. The ends of the two strips should overlap. Pin. Machine-stitch in place.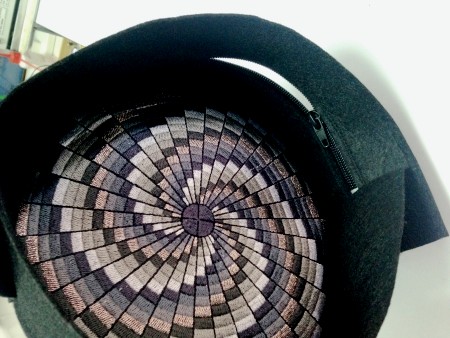 Cut the webbing to the right length for a shoulder strap. Insert the ends of the strap/webbing between the overlapping edges of the side strips. Machine-stitch the strips closed, fixing the webbing in place

Open the zipper. This is important!

Pin, then machine-stitch the second stitch-out to the unfinished edges of the side strips.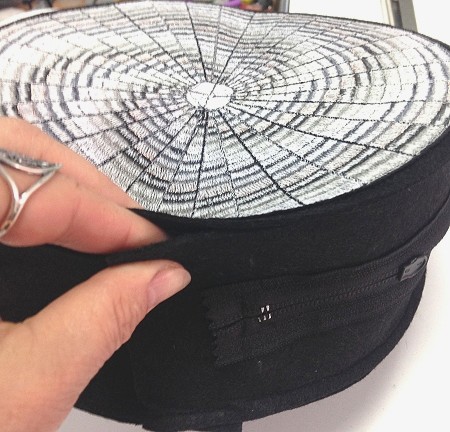 Turn the bag right side out through the open zipper.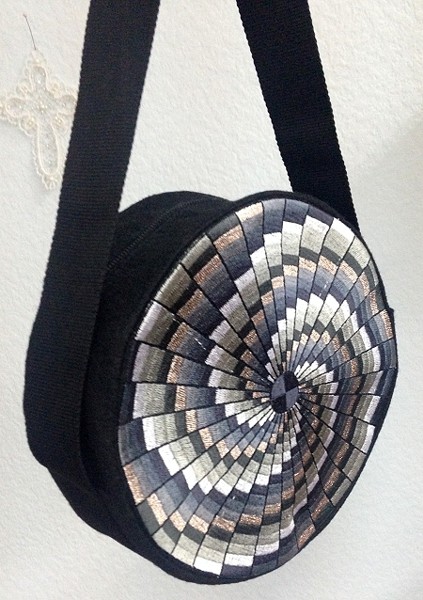 The shoulder bag is done.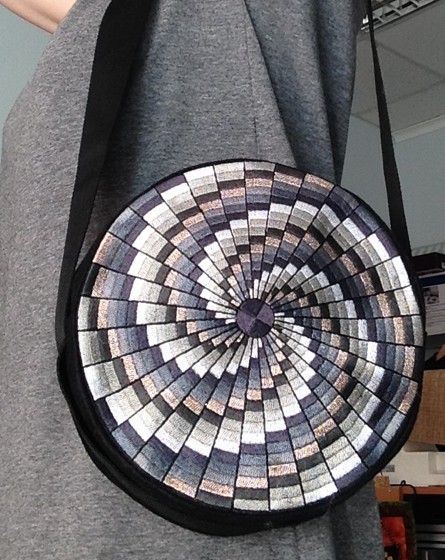 Enjoy!
Back to Mandala
Back to Projects Page