For this lovely table runner, we used designs from the Wild Turkey Set for the large hoop (5" x 7").

The finished size of the table runner is about 16" x 54", but you can easily adjust it to the size you need. It's super easy both to piece and to embroider.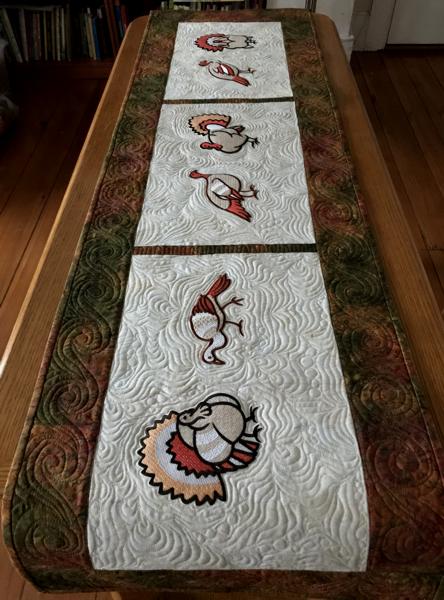 You will need :

embroidery threads according to the JPG color card of the designs,
light-weight cut-away stabilizer,
1/2 yard of light-colored fabric for the background,
1/2 yard of fall-colored patterned fabric for the borders and binding,
fabric for the backing,
batting,
#12 universal sewing needle,
#14 quilting needle,
quilting threads of matching colors,
rotary cutter,
quilter's ruler,
iron.
Cutting:
Out of light-colored fabric, cut 6 squares measuring 11" x 11".

Out of patterned fabric, cut

2 strips measuring 1 1/2" x 10 1/2",
2 strips measuring 3 1/2" x 16 1/2" and
2 strips measuring 3 1/2" x 50 1/2".
Note: If there is not enough width in the fabric for the 50 1/2" long strip, cut 4 strips 3 1/2" and the width of the fabric and sew them together in pairs. Cut away 50 1/2" long piece from each pair, use the remaining lemgth to for the 16 1/2" long strips.

Use the remaining patterned fabric for the binding.
Embroidery

:

Stabilize the center of one of the 11" x 11" squares with light-weight cut-away stabilizer. Hoop it tightly.

Upload the first embroidery file from the Wild Turkey Set into the machine and embroider it.
Embroider the remaining 3 designs.

Press the stitch-outs and trim them to 8 1/2" wide and 10 1/2" high rectangles.
Assembly of theTop:
Note: Seam allowance is 1/4", press each seam to the darker fabric as soon as you make it.
Sew the stitch-outs together in pairs. Open and press the seams flat.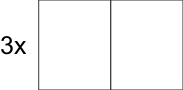 Lay out the stitch-outs on the table in order you want them on the table runner. Sew the 1 1/2" x 10 1/2" dark strips between the neigboring pairs. Press seams to darker fabric.

Sew the 50 1/2" strips to the long sides of the central part.


Sew the 16 1/2" strips to the shorter sides.

Quilting and Finishing

:
Now place the backing on a flat surface (table) face down. Cover with batting. Spread your working piece over it.

Pin all layers together with 1" pins and start quilting. We quilted in a free motion style all over the table runner.

After the quilting is finished, press the work with heavy steam and square the work -- all corners should be 90 degrees and opposite sides should be of the same length.
Finish the raw edges with the binding.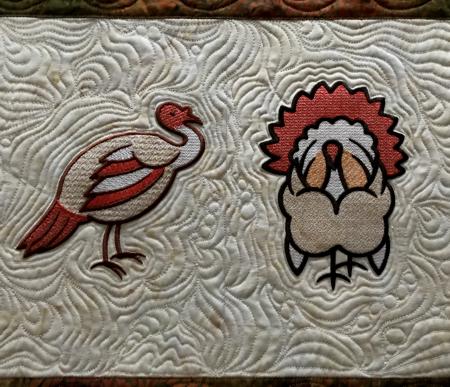 Enjoy!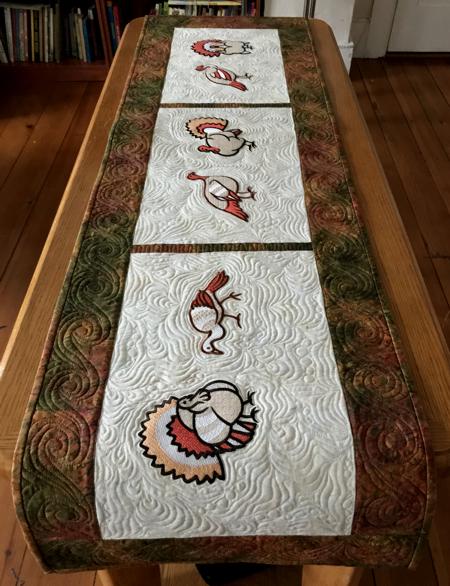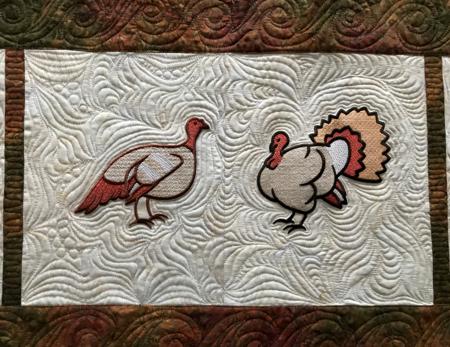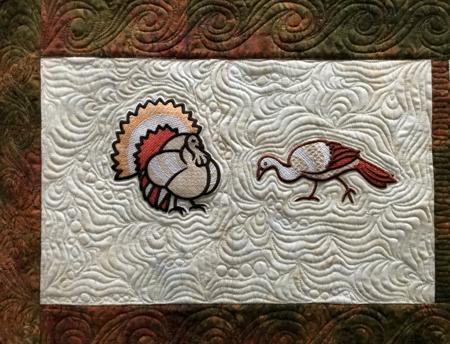 Back to Wild Turkey Set
Back to Projects Page