These are instructions on how to embroider the designs from the Applique Christmas Tree Set.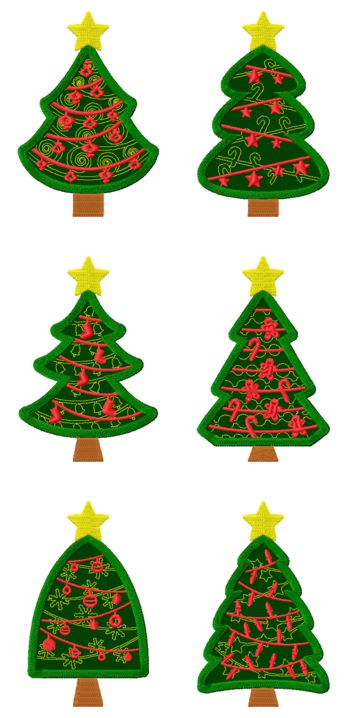 You will need:

embroidery threads, either polyester or rayon, feel free to chose your own colors,
base fabric,
fabric for the applique,
light-to-medium-weight cut-away embroidery stabilizer,
applique scissors.
Embroidery
All files in the set are embroidered in the same way.
Step 1:

Hoop your base fabric stabilized with cut-away stabilizer. Upload any file from the set into the machine. Start the machine. The first color will embroider the outline of the applique fabric placement and stop.
Step 2:

Cover the outline with applique fabric. Start the machine. It will embroider the same outline over the fabric and stop.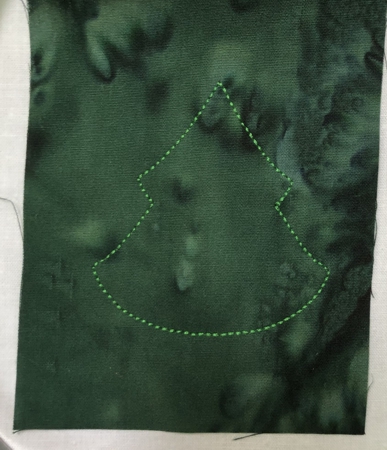 Step 3:

With a pair of sharp scissors, cut away the excess applique fabric around the outline. Cut as close to the stitches as possible, take care not to cut through the stitches.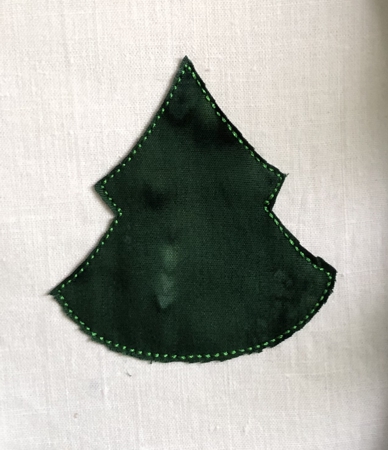 Step 4:

Embroider the design to the end, there will be 5 more color changes, feel free to choose any colors you like.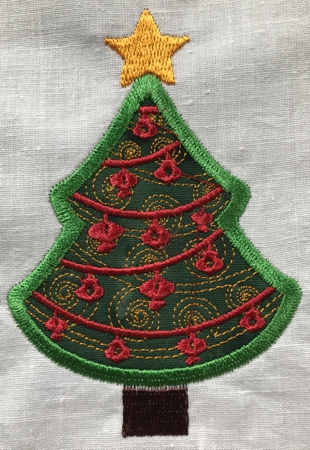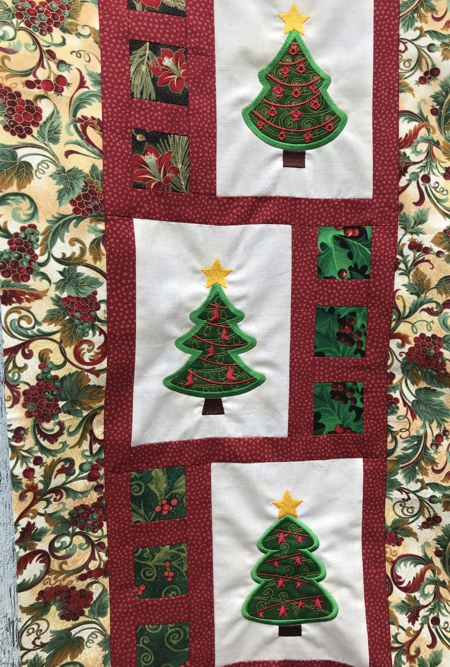 Have fun!

Back to Applique Christmas Tree Set
Back to Projects Page