These are instructions on how to embroider designs from the Cross Stitch Bracelet Set and to make bracelets. All designs from the set are for the large hoop (5" x 7").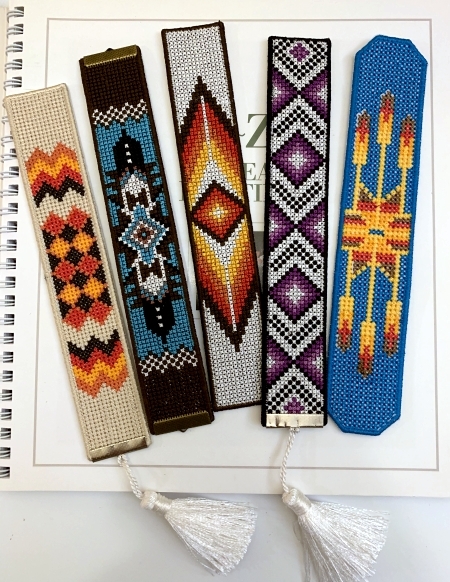 You will need :

embroidery threads either polyester or rayon, the color depends on the color of the fabric used for the borders,
light-weight cut-away stabilizer, preferably of black color, or Oly Fun (multi-purpose craft material) of any color instead of stabilizer,
polyester craft felt of different colors, or thin faux leather,
ribbon ends, 1/2" and 1" wide,
bracelet/necklace closures,
jewelry pliers and other jewelry tools depending on the accessories you use.
Embroidery

:

Hoop the cut-away stabilizer, or Oly Fun.

Place a piece of felt or faux leather over the stabilizer, baste or pin outside the embroidery field.

Print out the color card. Upload the design of your choice into the machine.
Embroider the design up to the last color.


Take the hoop from the machine and with a pair of sharp scissors, cut away the felt/leather around the embroidery close to the stitches, leaving margins about 1mm.


Return the hoop to the machine and finish the embroidery.

Cut away the excess stabilizer.

Attach ribbon ends to the short edges of the stitch-out.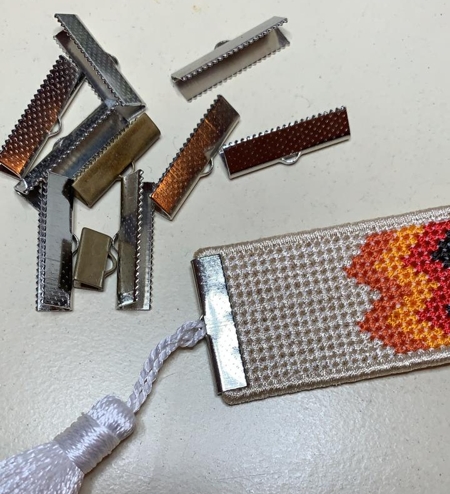 Then the attach closures.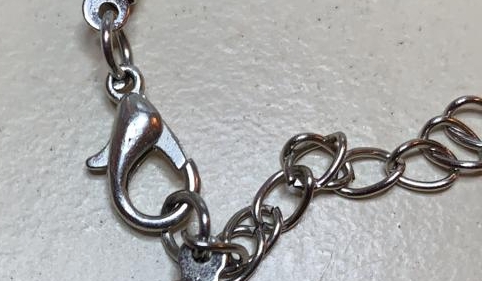 You can use other types of closures as well, such as shown below. You'll have to hand-sew them to the stitch-outs.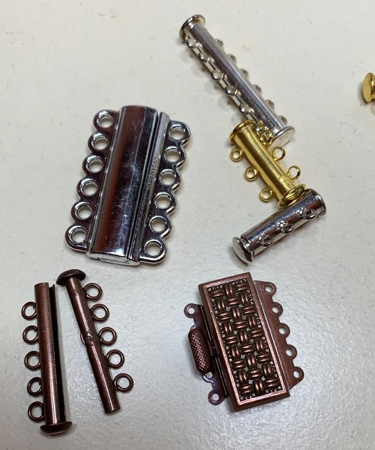 Enjoy!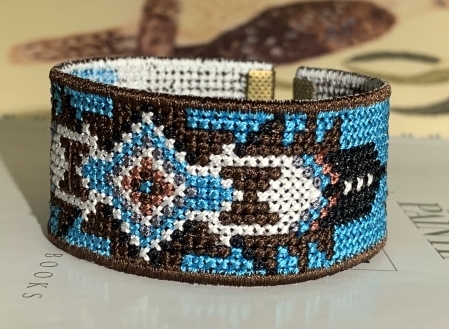 Back to Cross Stitch Bracelet Set
Back to Projects Page