You can quickly and easily spruce up a simple warm weather outfit with some embroidery!

We used the designs from the Balloon Flower Embellishment Set.

Using the embroidery you can make a set of any pair of capris/pants and a t-shirt.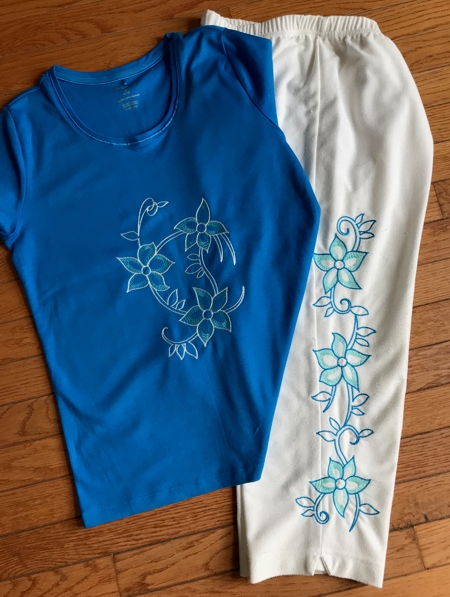 You will need :

embroidery threads either polyester or rayon. Though the color is up to you choice, we recommend to use a color that matches the t-shirt on the pants, and a color that matches the pants on the t-shirt,
light-weight cut-away stabilizer, we recommend No-show mesh by Sulky or by Floriani,
caprisor pants,
a t-shirt
Capris or Pants
To embroider on a pair of capris, pants or jeans, you'll have to rip one of the inseams first. If you are going to embellish both legs, rip both inseams.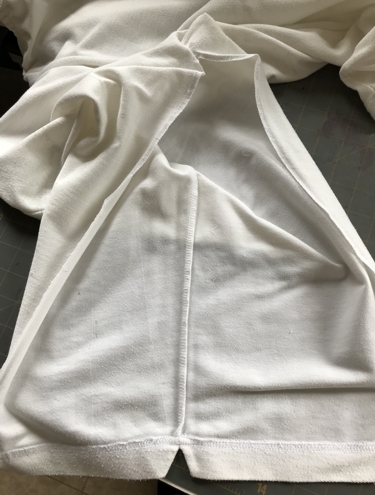 Open the files from the Balloon Flower Embellishment Set in the embroidery software on the computer and print out the files you like most. For the pants we chose 3 designs for the large hoop (5" x 7").

Position the print-outs on the open leg of the pants closer to the side seam.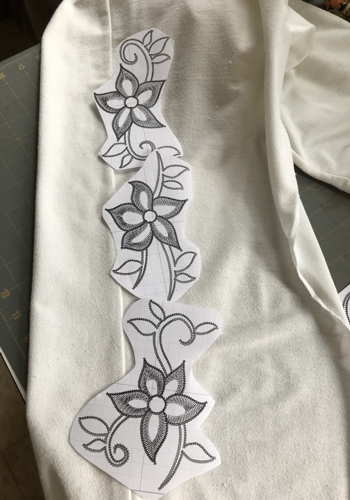 Stabilize the fabric and hoop it. Note that it's very important to hoop the fabric itself when you embroider on a big item! DO NOT hoop the stabilizer and then baste or glue the fabric to the stabilizer. This will not provide enough support.

Be sure that the machine stands in the center of your work table, so that the item does not hang off and pull the carriage. This can not only ruin the embroidery but also damage the machine.

Embroider the files one by one, starting from the lower design. Cut away the stabilizer after every stitch-out.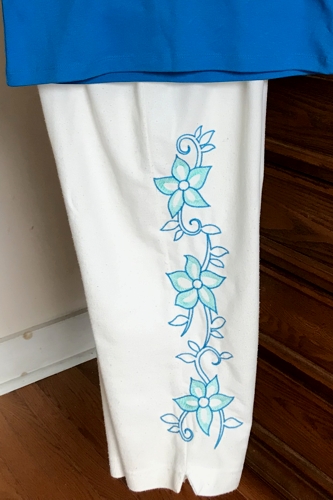 T-shirt
On the T-shirt we used the biggest design from the set.

Stabilize the fabric with light-weight cut-away stabilizer. Again, our recommendation is No-Show mesh from Sulky or from Floriani.
Hoop the front of the t-shirt making sure that the rest of the t-shirt is not in the way.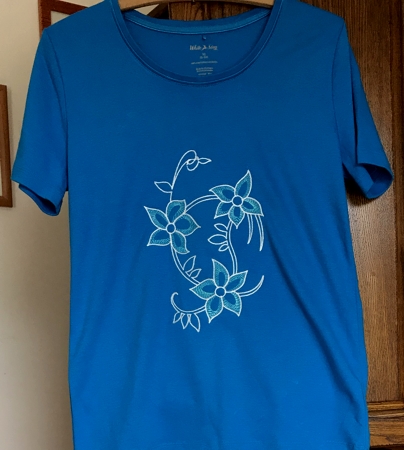 If you like it. you can further embellish the embroidery with rhinestones or hot-fix crystals.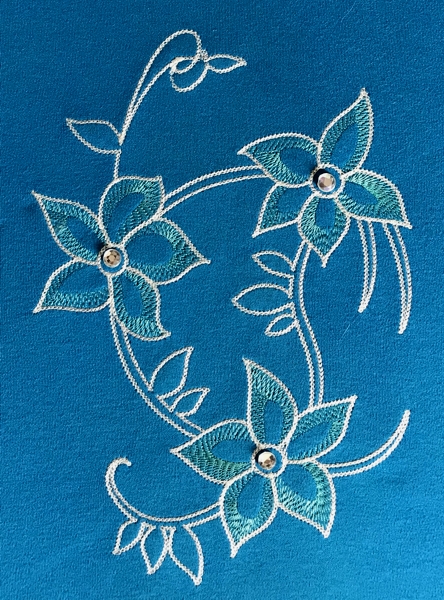 Enjoy!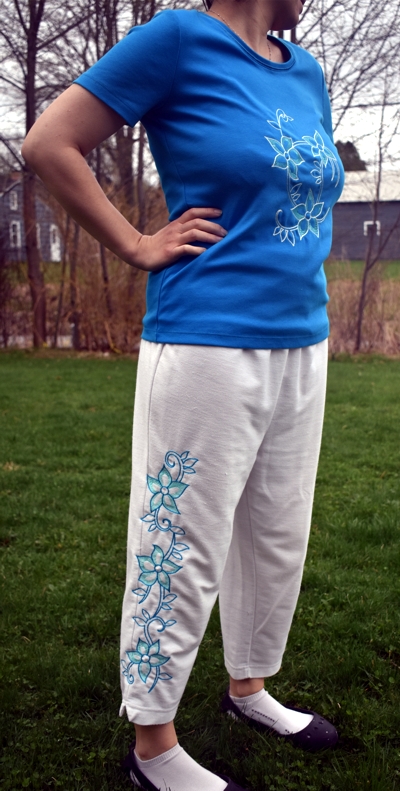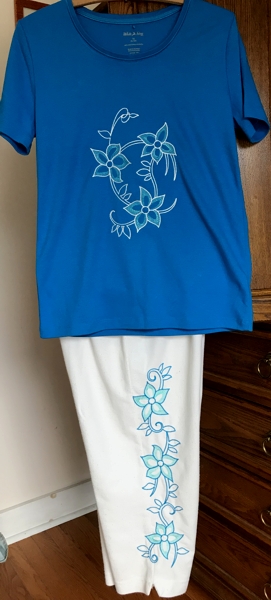 Back to Balloon Flower Embellishment Set
Back to Projects Page