This cute dress for a girl matches the similar In-the-Hoop doll dress from our catalog. It uses the designs from the Clematis Vine Set.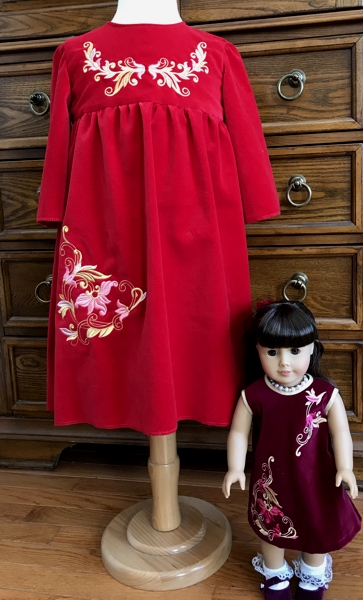 You will need :

embroidery threads either polyester or rayon,
light-weight cut-away stabilizer,
fabric for the dress (we used cotton velvet),
#12 universal sewing needle
sewing thread (cotton or polyester),
chalk pencil or temporary fabric marker (always check fabric markers on a scrap of your fabric to make sure they wash out!)
sewing needles,
iron,
a pattern for the dress. We used NewLook #6591, but you can use other patterns as well,
paper to copy the pattern.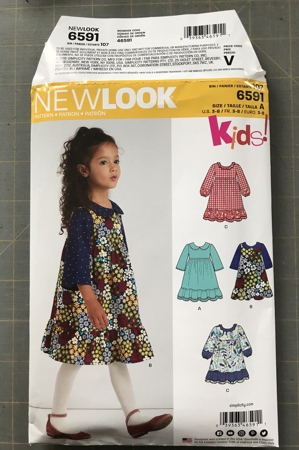 Preparing for Embroidery

.
Cut out the paper pattern in the size you need.
Use the paper pattern to make an outline of the yoke on the back of the fabric. Use chalk. Do not forget to copy all the marks also.

Now baste along the marked lines, so you can see the outline from the front.
DO NOT cut out! The piece should be large enough to be hooped.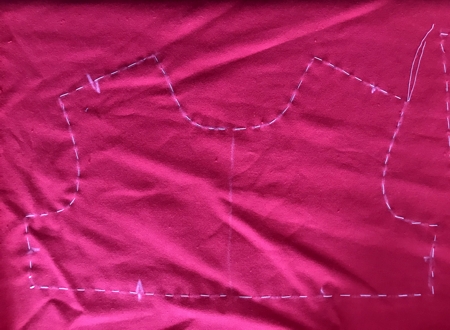 Embroidery

:

Stabilize the yoke with light-weight cut-away stabilizer. Using frame grid, hoop the yoke so that its the central line coinsides with the central line on the grid. This will help you to align the designs around this central line.

Upload one of the small files from the Clematis Vine Set in the machine. Embroider it and its mirror image around the central line.

Use thread colors to match the color of the fabric.

After the embroidery is done, you can cut-out the front yoke.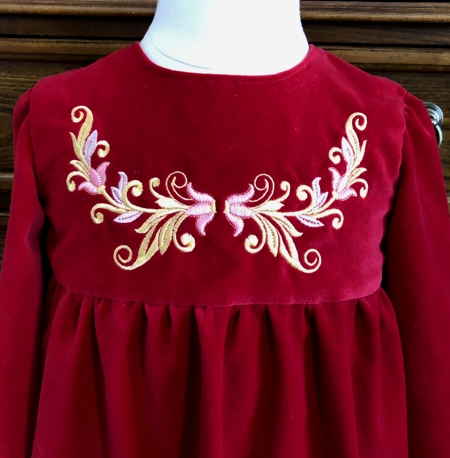 Embroidering the skirt is easier. We cut out the skirt parts, finished the raw edges, then embroidered one of the large designs from the set on the right front, close to the hem.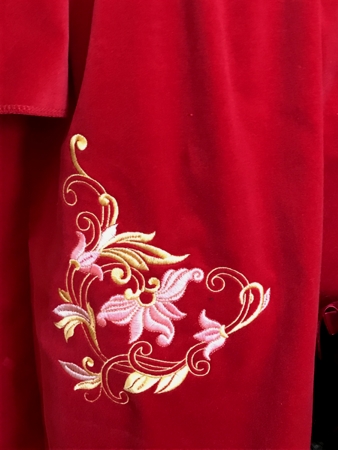 Assembly of the Dress:
Sew the dress following the instructions in the pattern. Have fun!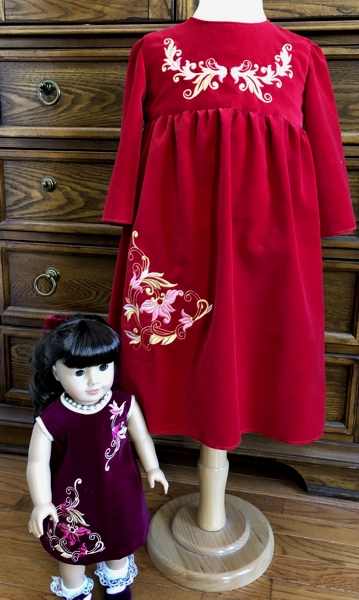 Doll's Dress with the matching embroidery: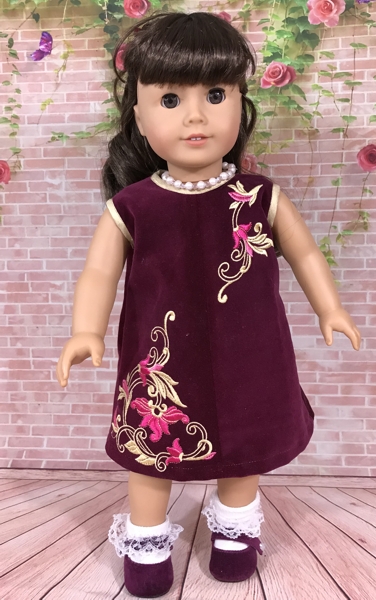 Back to Clematis Vine Set
Back to Projects Page