We made this banner for some friends of ours who have a llama farm, so they can represent their farm at farmers' markets and county fairs.

We used designs from the Llama Silhouette Set.

The finished size of the pennant is 13" x 18".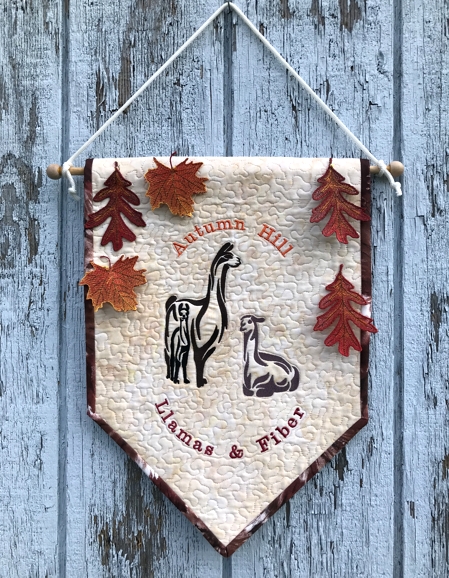 You will need :

embroidery threads, either polyester or rayon; the choice of colors is yours,
a piece of light-colored solid fabric (about 15" x 22"),
fabric for the backing and binding,
light- to medium-weight embroidery stabilizer,
batting,
iron,
quilter's ruler and rotary cutter, or scissors and graphic pencil,
quilting thread of matching color,
pins,
wooden rod about 14"-15" long, and piece of string,
sewing needle for hand-stitching,
additional embellishments, such as buttons, small flowers, are welcome, but not necessary. We used freestanding leaves from the FSL Autumn Leaf Set.
Embroidery
First decide on the composition of the writing and embroidery on the banner.

Upload the embroidery files to the machine. If you have a Commercial hoop (8" x 12" or better), you can embroider everything in one hoop. If not, you'll have re-hoop the fabric.

We decided to embroider llamas in the center and the name of the farm around them. We used the letter feature from our machine to write the name of the farm.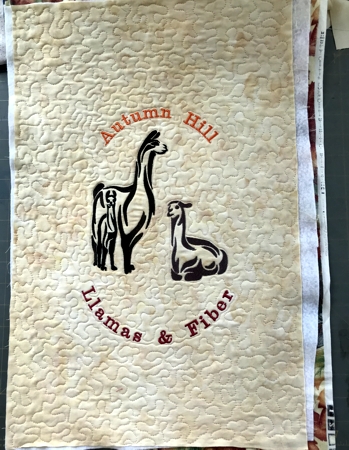 After the embroidery is done, place the backing on a flat surface (table) face down. Cover with batting. Spread your working piece over it.

Pin all layers together and quilt the piece. We quilted in a free-motion meandering style all over the piece.

Press with heavy steam. Trim the piece to 13" x 20 1/2".

Using the quilter's ruler and pins, mark the middle of the bottom edge of the banner.

Measure 6" up from each bottom corner and place pins to mark these points.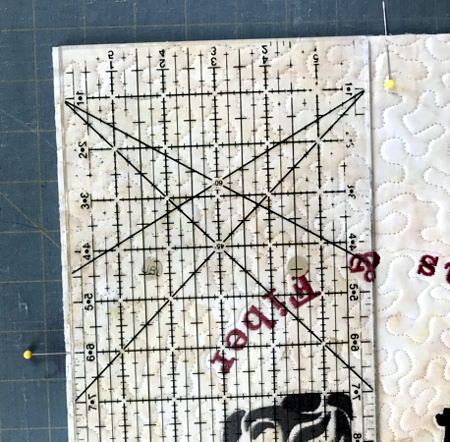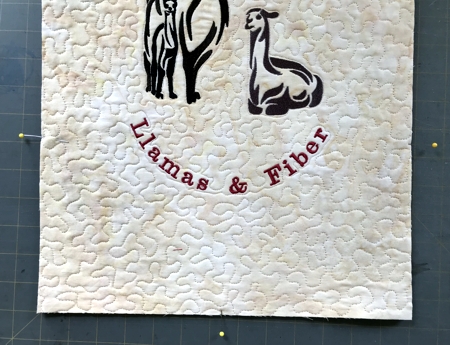 Working with one corner at a time, use the ruler to connect one of the side pins to the bottom pin.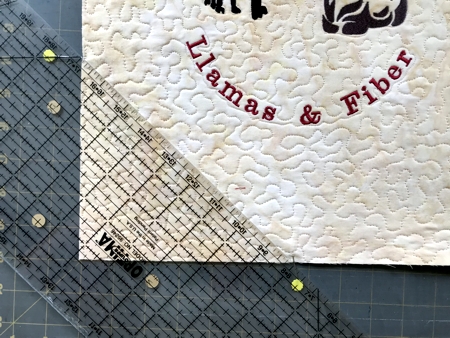 Cut along this line.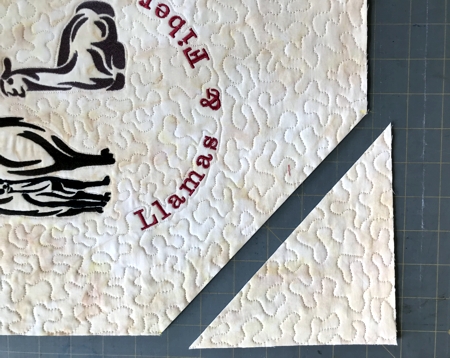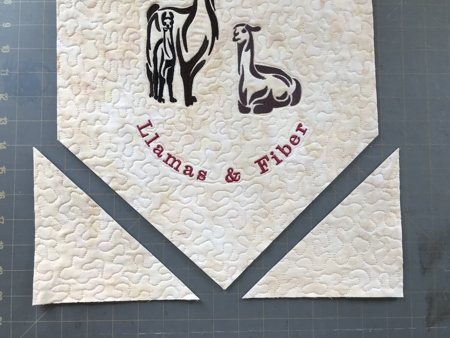 Finish the raw edges with binding.
Fold the upper edge 2" back and press.
Handstitch in place. You can also topstitch on the sewing machine.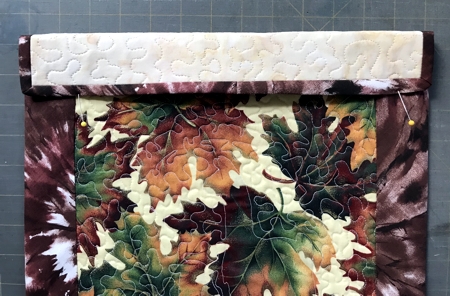 Add embellishments if you have any. Insert the rod into the sleeve. Attach the string.

We also used the same design composition to make matching T-shirts for our friends.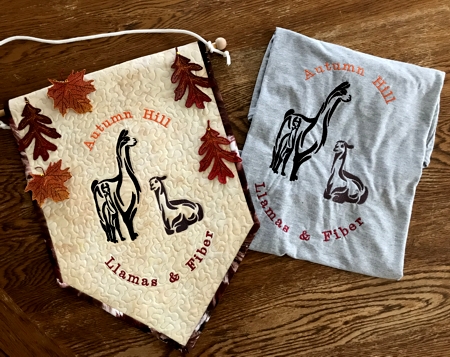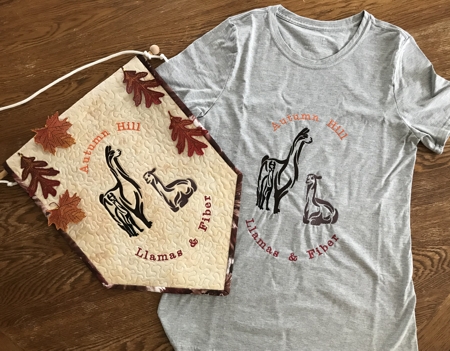 Have fun!

Back to Llama Silhouette Set
Back to Projects Page