These are instructions on how to embroider the designs from the Christmas Sweater Ornament Set and make the ornaments.

All designs are for the small hoop (4"x 4"). The finished size of each ornament is about 2" x 3".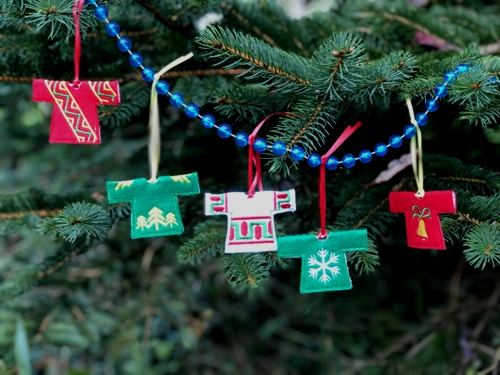 You will need :

embroidery threads, either polyester or rayon, the choice of colors is up to you,
polyester craft felt, again the choice of colors is up to you,
1/8" wide ribbons, or thin cord, or yarn,

light-weight embroidery stabilizer,
applique scissors,
toothpicks,

additional embellishments, such as small beads or rhinestones, are welcome, but not necessary.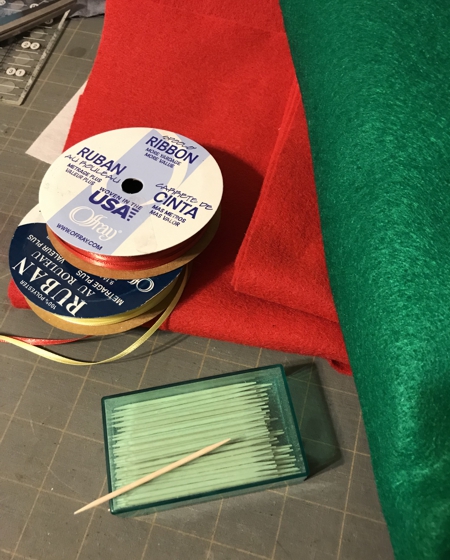 Embroidery:
Note: all ornaments are made in the same way.

Hoop felt with light-weight cut-away stabilizer. Upload any file from the set into the machine. Embroider it.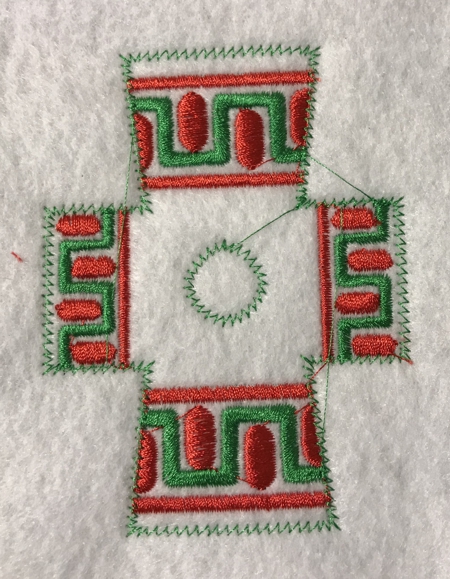 Cut out the stitch-outs close to the stitches. Take care not to cut through the stitches.
Cut out the circle in the center.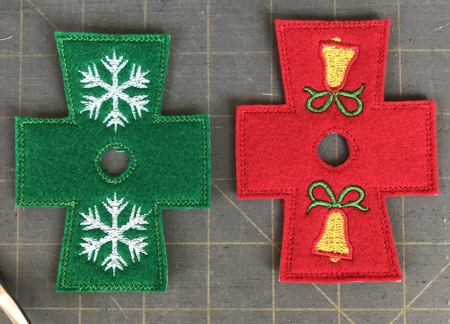 Assembly

:

Fold the stitch-out in half and align the edges. Sew together the sleeve and side seams.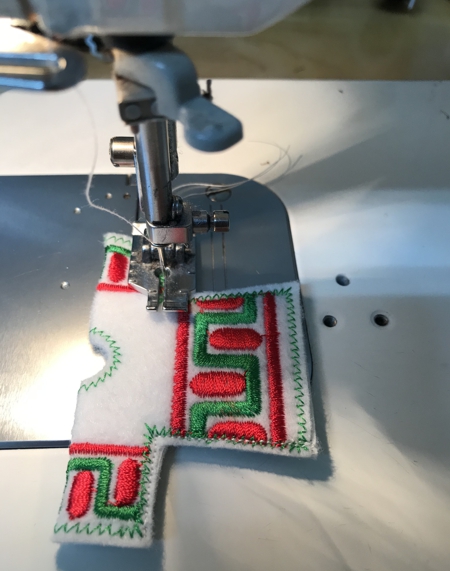 Insert a toothpick through the sleeves. Cut a piece of ribbon 10"-12" long.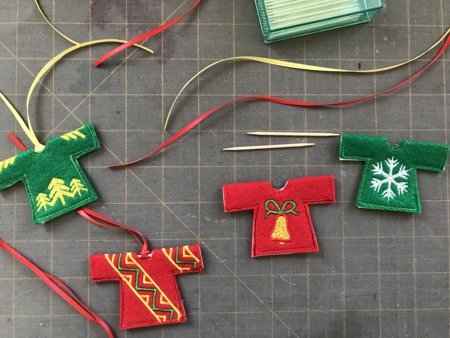 Fold the ribbon in half.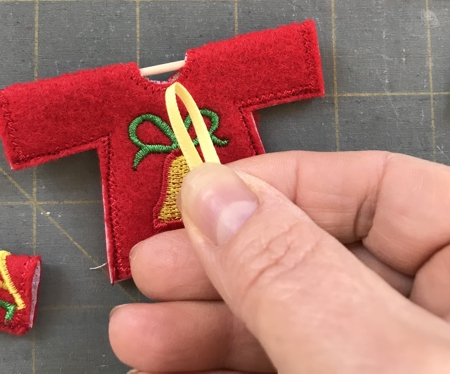 Insert the folded end of the ribbon under the toothpick.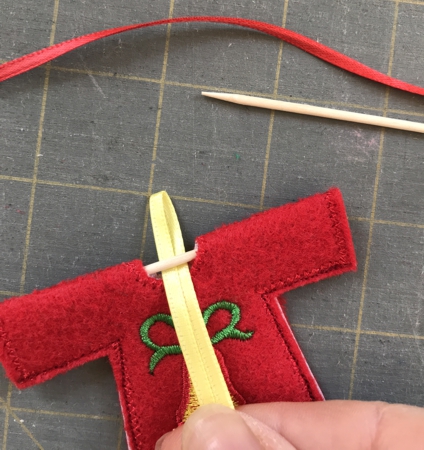 Thread the loose ends of the ribbon through the ribbon loop.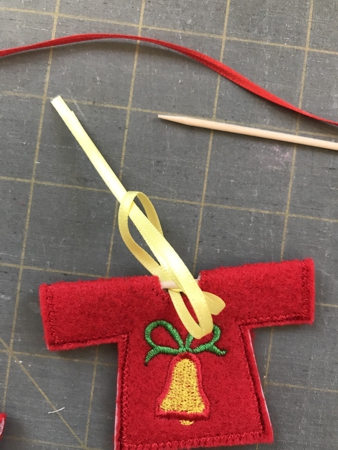 Tie the ends.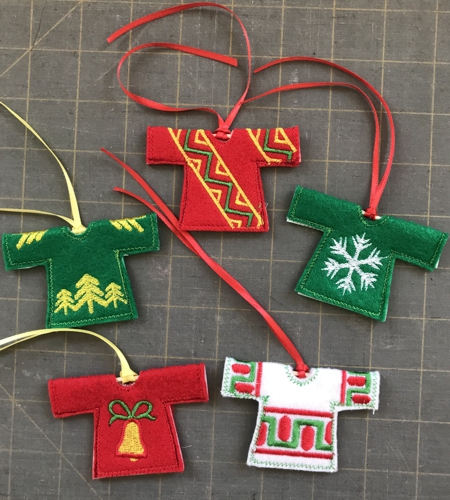 Hang the ornaments.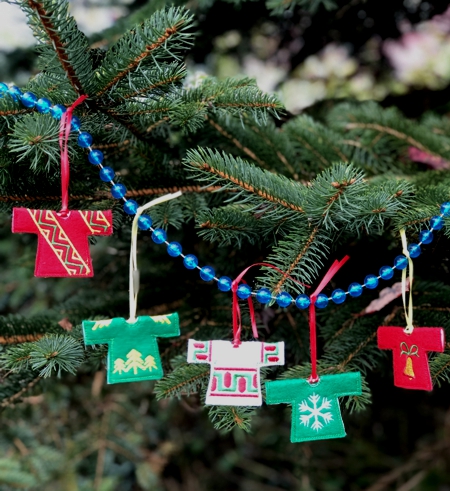 Here are some more pictures.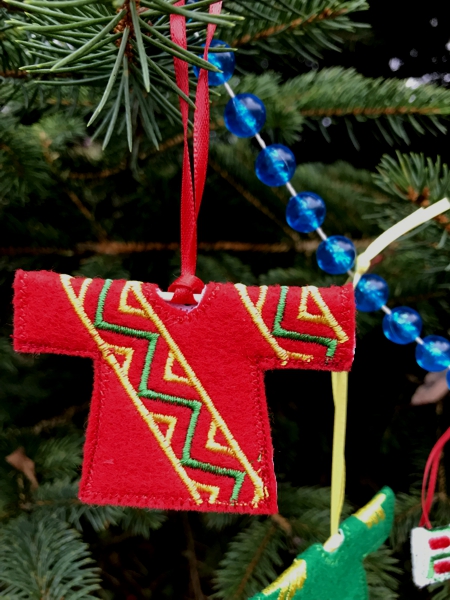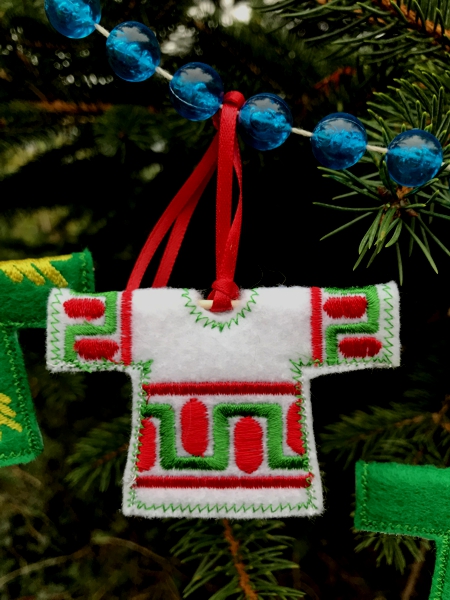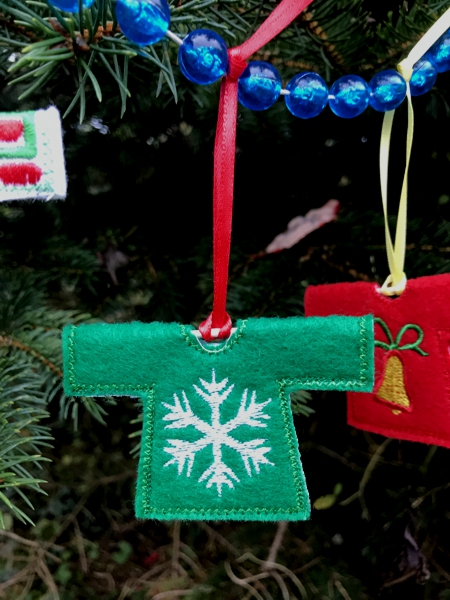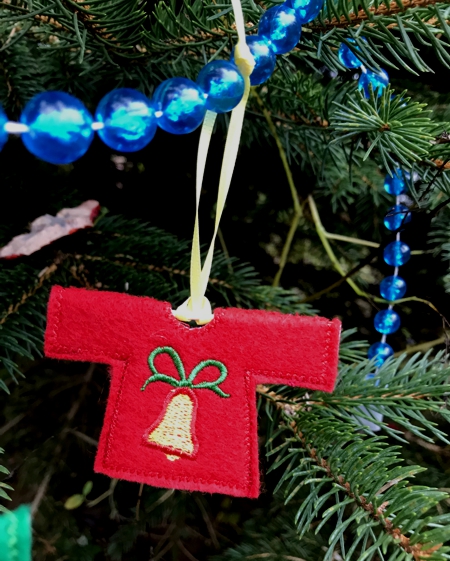 Have fun!

Back to Sweatshirt Ornament Set
Back to Projects Page