This charming wall quilt is super easy to make even for the beginners. Due to its bright colors, it can be an eye-catcher in any room. Designs used are from the Fall Tree Set.

The finished size of the quilt is about 21" x 27".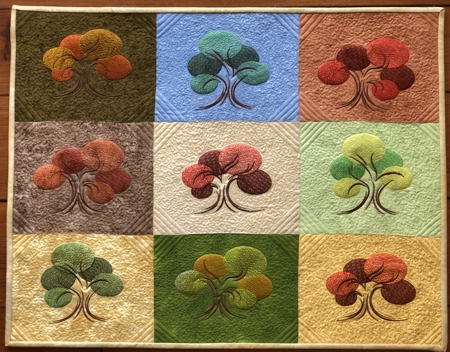 You will need :

embroidery threads either polyester or rayon in Fall colors of your choice,

9 different fabrics in Fall colors,

light-weight cut-away embroidery stabilizer,
fabric for the backing and binding,

batting,
quilter's ruler,
rotary cutter,
iron,
#12 universal needle,
#12-#14 quilting needle.
Cutting:
Out of the pieces of different fabrics, cut 9 rectangles measuring 7 1/2" x 9 1/2".

Assembly:

Note: seam allowance is 1/4", press everyseam immediately after you make it.
On your table, lay out the rectangles in the order you want to see them on the quilt.
Sew the rectangles in 3 rows, 3 rectangles per row.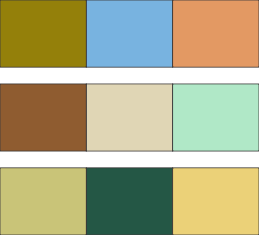 Sew the rows together.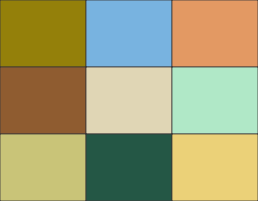 Embroidery:
Upload the files from the Fall Tree Set into the machine. Select threads for each tree individually taking into consideration that the background fabric will peak through the threads of the embroidery and will affect the look of the stitch-outs.

Working with one rectangle at a time, stabilize it. Hoop the fabric tightly and embroider the designs one by one.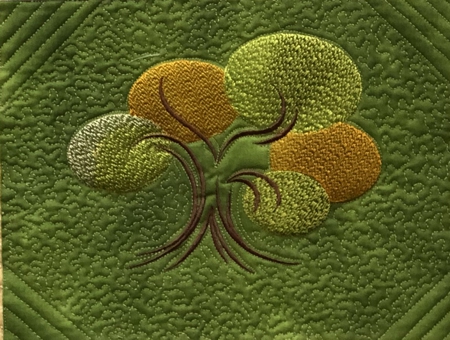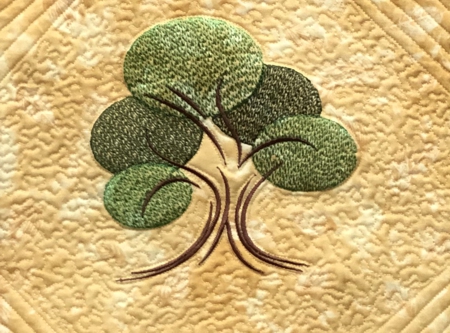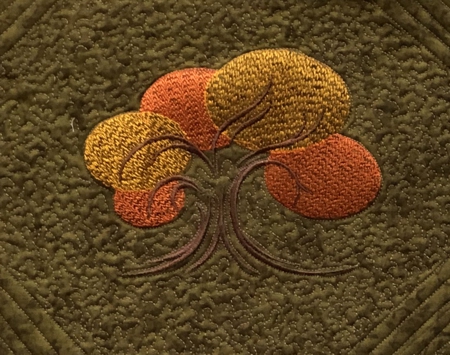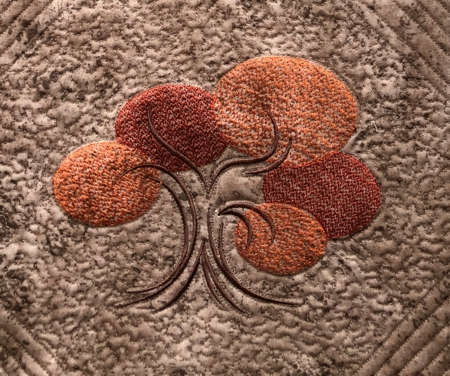 Quilting and Finishing

Now place the backing on a flat surface (table) face down. Cover with batting. Spread your working piece over it.

Pin all layers together.

We quilted in a free-motion style all over the quilt.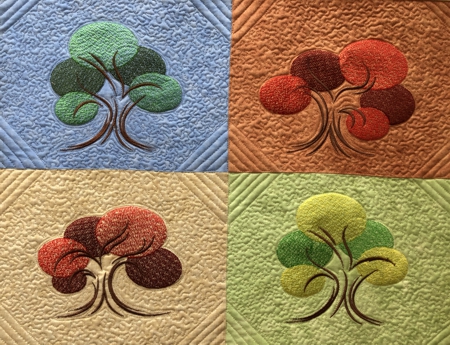 Press with heavy steam. Square the quilt. Finish the raw edges with the binding.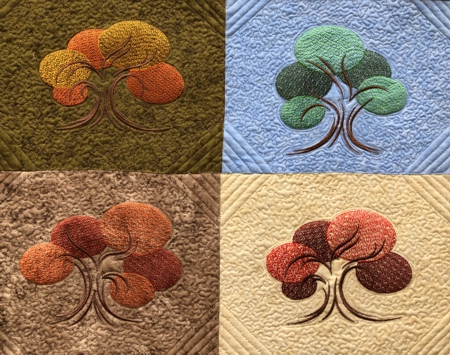 Have fun!
Back to Fall Tree Set
Back to Projects Page