These are instructions on how to embroider the designs from the Stained Glass Coasters In-the-Hoop (ITH) Set.

There are 3 files in the set, but by changing thread colors and the background fabric you can create a great variety of coasters which look very different. The designs are for the large hoop (5" x 7") and measure about 5" x 5".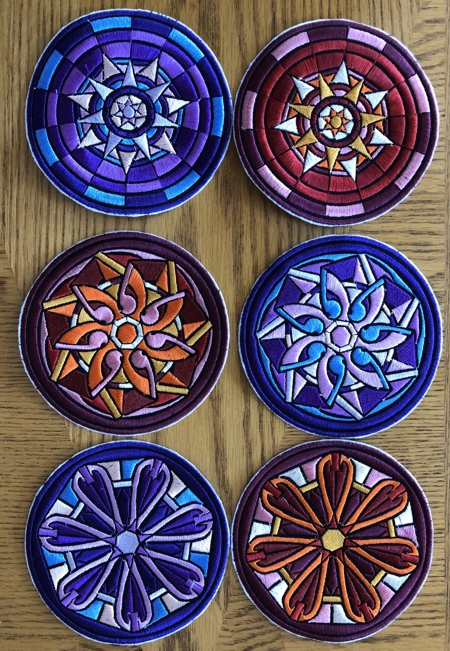 We offer 2 color cards, however feel free to select your own colors.

You will need :

embroidery threads, either polyester or rayon,

water-soluble mesh stabilizer,
fabric for the background, (background fabric is part of the design, it can be of any color, we used white and black),

polyester craft felt,
applique scissors,
iron (optional).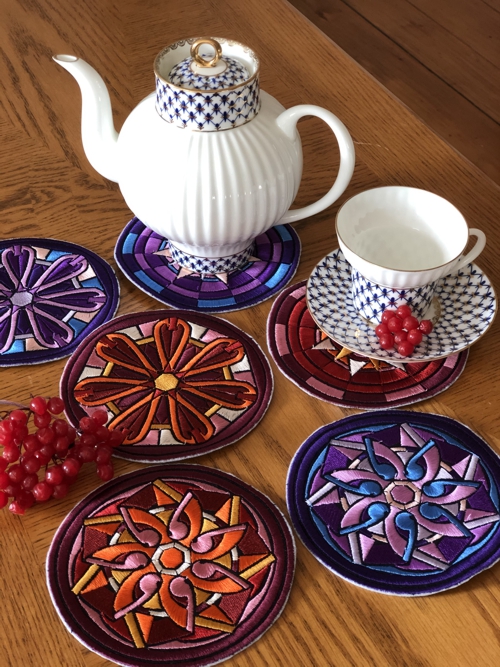 Embroidery
All files are embroidered in the same way. Prepare the threads.
Hoop a layer of watersoluble mesh, craft felt and fabric. Tighten the hoop.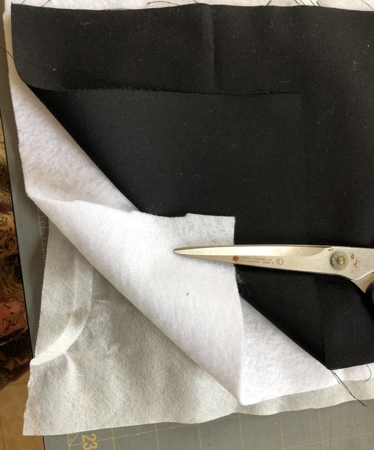 Upload the files into the machine. Start embroidering. Change threads as needed. Stop just before the last color.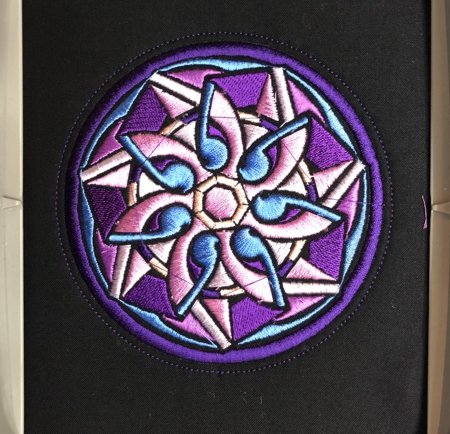 Before the very last color, take the hoop from the machine and working slowly, cut away first the background fabric around the design, then the felt. Take care not to cut through the stitches and the stabilizer.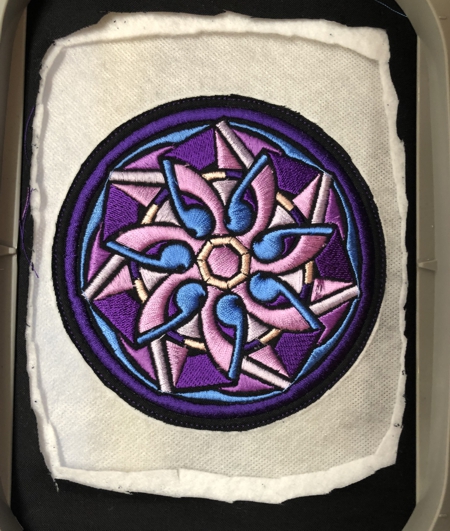 Return the hoop to the machine and start it. The last color will finish the raw edge.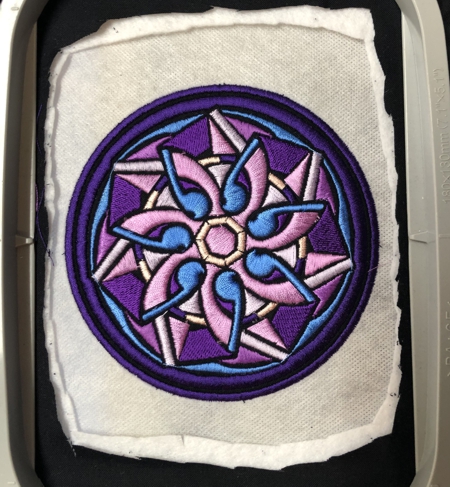 Cut away the excess stabilizer and rinse the remainder.

Leave to air dry. Press if needed. You can do so with a iron or simply place the coasters under a flat heavy item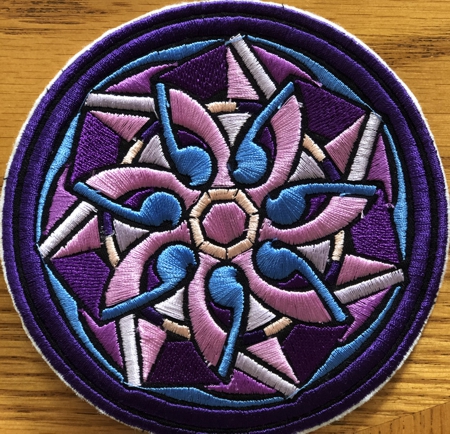 Have fun!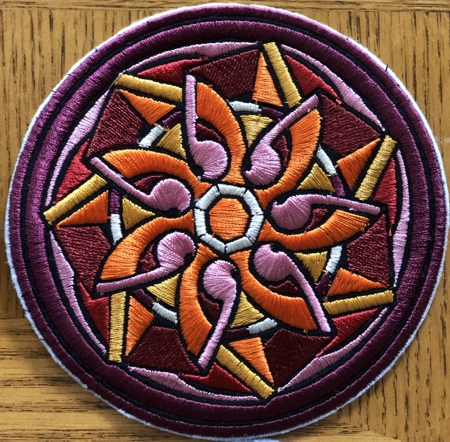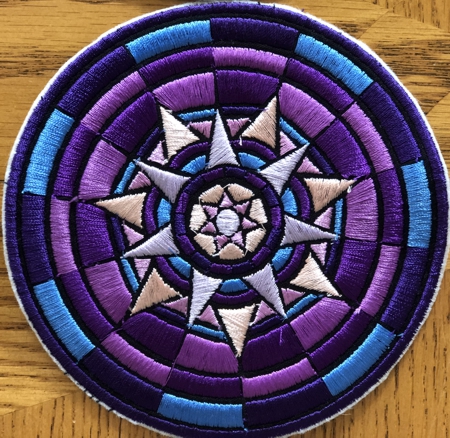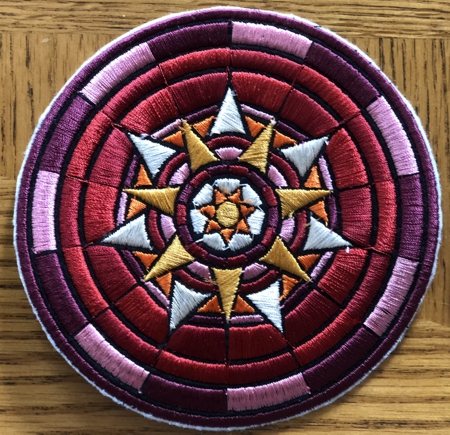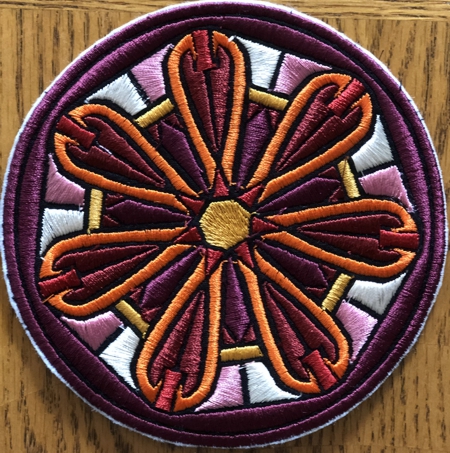 Back to Stained Glass Coasters In-the-Hoop (ITH) Set
Back to Projects Page