For this magical wholecloth quilt, we used designs from the Art Deco Flower Applique Set and Fairies Set.

The finished size of the quilt is about 25" x 34", but since it's a wholecloth quilt, you can easily adjust its size.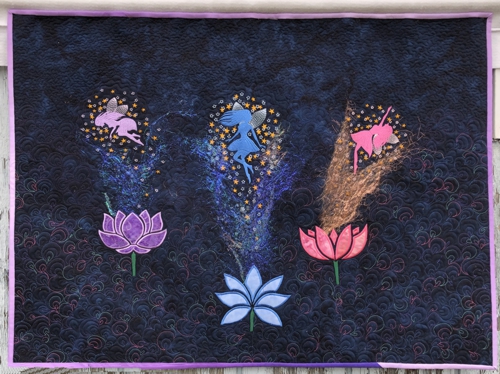 Click to enlarge
You will need :

embroidery threads either polyester or rayon, you can either follow our color card or choose your own colors,

about 1 yard of dark colored cotton fabric for the top (we used a navy blue batik, featuring beatiful color changes),

applique fabrics for the flowers,

medium-to light-weight cut-away embroidery stabilizer,
applique scissors,
iron,
fabric for the backing and binding,
low-loft batting,
quilting threads (we used multi-colored Silky thread, and metallic threads to attach Angelina fiber),

for decoration we used Angelina fibers, but you can also use beads or rhinestones, small silk flowers, etc.

Embroidery:
Decide on the position of the designs on the quilt top. Choose the colors.
Stabilize the fabric with medium-to light-weight embroidery stabilizer and embroider the Fairies one by one.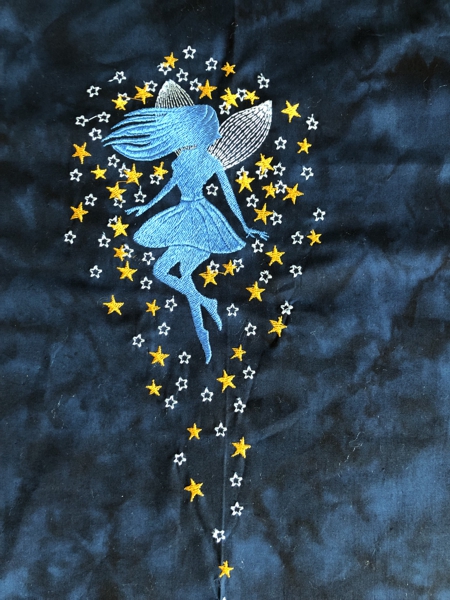 Cut away the excess stabilizer around the stitch-outs.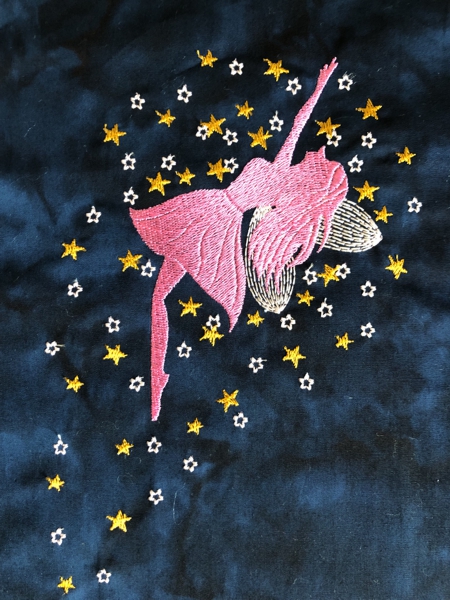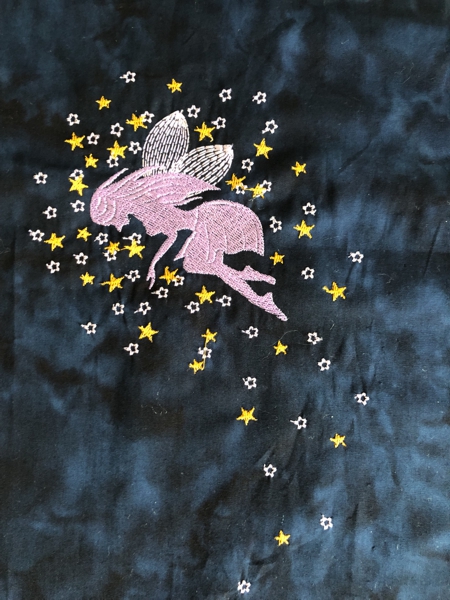 After the fairies are done, embroider the flowers under each fairy. Follow the applique instructions for this set. We selected applique fabric to match the colors of the fairy.

Quilting

:
Now place the backing on a flat surface (table) face down. Cover with batting. Spread your working piece over it.

Pin all layers together.
We quilted in a free-motion style all over the working piece.
Press with heavy steam. Square the quilt, or cut it to any shape you like. Finish the raw edges with the binding.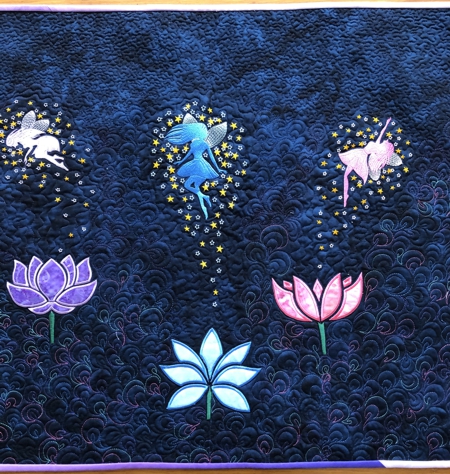 Embellishing

:

Decorate the quilt surface with any embellishments you have.
To add some sparkle, we used Angelina fibers.
Place some fibers between the fairy and the flower. Do not use too much fiber, as it can clump when it is melted.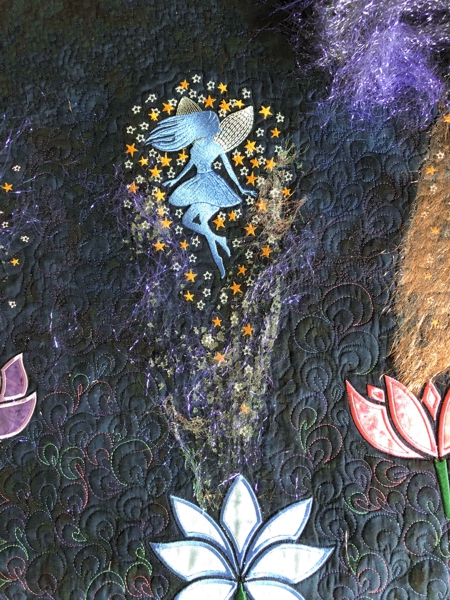 Put the iron on "synthetic" mode. Cover the fiber with parchment paper and lightly press. The fiber melts and adheres to the quilt, but not permanently!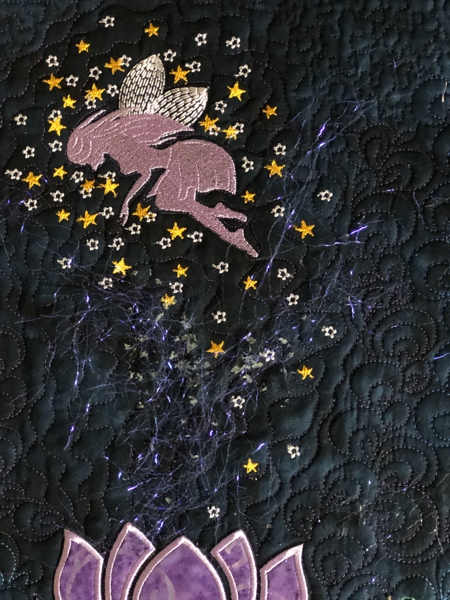 To fasten it permanently, quilt over the melted fiber with metallic threads.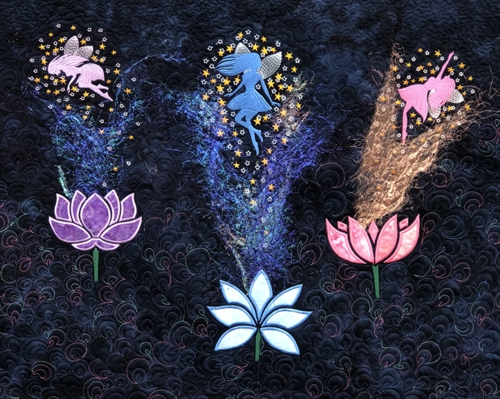 Click to enlarge
Have fun!

Back to Art Deco Flower Applique Set and Fairies Set
Back to Projects Page