These are instructions on how to embroider the design

Glasscase In-the-Hoop

. You can make a glasscase, a smart phone case or a coin purse. It's a nice gift for the upcoming holiday season.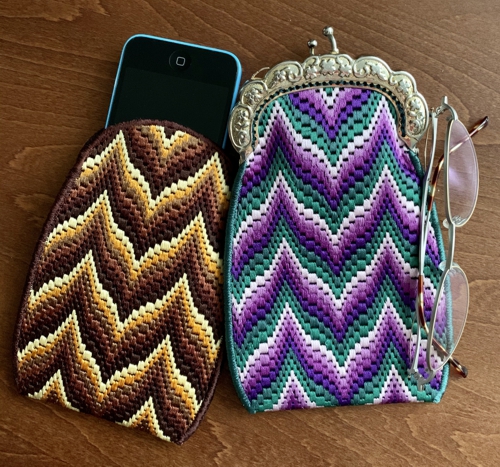 The iPhone case is made with felt. The glass case with nylon netting.

You will need :

embroidery threads, either polyester or rayon, follow our color card or chose your own colors,
organza, nylon netting or polyester craft felt,

watersoluble embroidery stabilizer,

applique scissors,
sew-on metal purse frame (optional)

Embroidery
Step One

: Upload the design into the machine. Select threads.
If you are using polyester craft felt, stabilize it with watersoluble mesh as normal. If you are using nylon netting or organza, sandwich it between 2 layers of the watersoluble mesh.

Tighten the hoop.
Start the machine. The first color will embroider the outline of the design and stop.

Step Two

: The second color embroiders the base. You can skip this color if you are embroidering on felt. However, if you are embroidering on organza or netting, this is a must!

Step Three

: Six colors (3-8) embroider the design. You can select any colors you like, but we do recommend picking colors on a gradient going from lighter to darker.

Step Four

: If you areembroidering on felt, after color 8, take the hoop from the machine and with a pair of sharp scissors cut away the felt around the embroidery. Take care not to cut through the stitches and through the watersoluble mesh.
If you are embroidering on organza or netting, skip this step.

Step Five

: The last color finishes the edges of the design.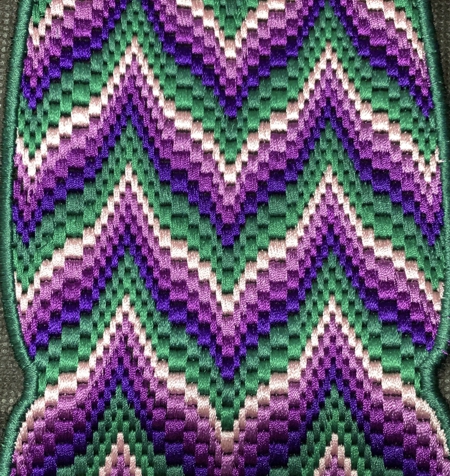 Step Six

: Take the stitch-out from the hoop, cut away the excess stabilizer (organza or netting too), wash away the remainder. Let the stitch-out dry. Press if needed.

Step Seven:

Fold the stitch-out in half and sew the sides closed.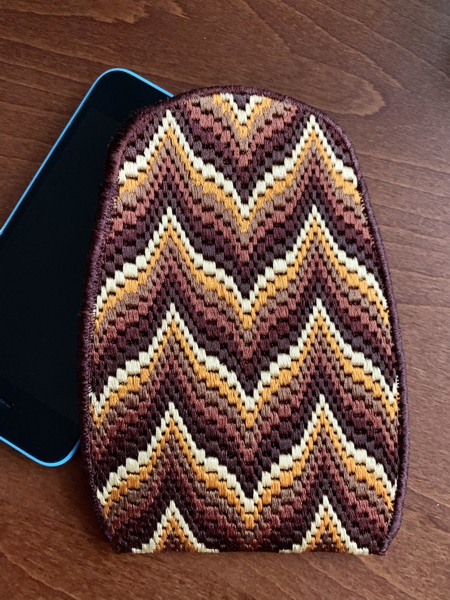 Optionally, sew on a small purse frame.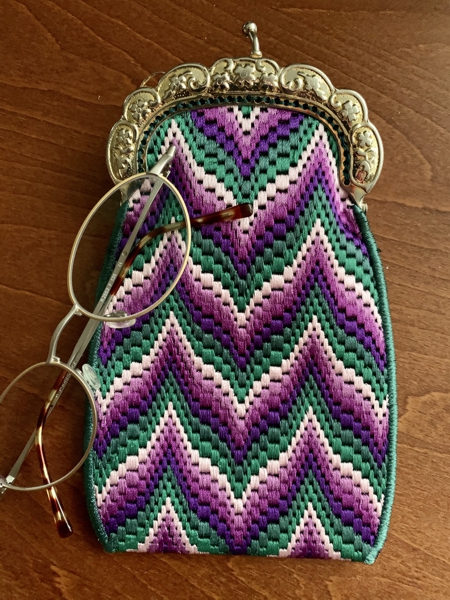 Have fun!

Back to

Glasscase in-the-Hoop