These are instructions on how to embroider the designs from the

Musical Notes Applique Set

.
All designs are for a large hoop (5" x 7") and embroidered in the same way.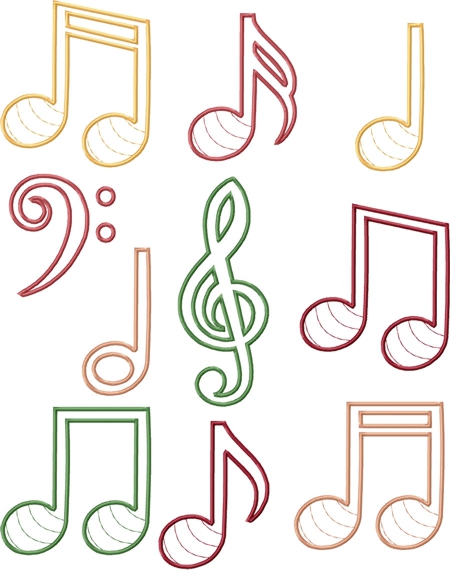 You will need :

embroidery threads, either polyester or rayon, follow our color card or chose your own colors,
base fabric (the fabric on which you make the embroidery),
fabric for the applique,
light-to-medium-weight cut-away embroidery stabilizer,
applique scissors,
either 2-3 sewing pins or temporary fabric adhesive.

Embroidery

:

Step 1:

Upload any file from the set into the machine. Hoop your base fabric stabilized with embroidery stabilizer.

Start the machine. The first color will embroider the outline of the design and stop.
Step 2:

Cover the outline with the applique fabric. Pin the applique fabric to the base fabric. Take care to pin outside the embroidery field. You can also use temporary fabric adhesive.
Start the machine, it will embroider the same outline over applique fabric.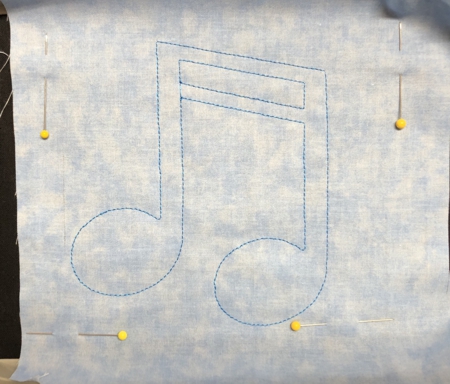 Step 3:

With a pair of sharp scissors, cut away the excess applique fabric around the outline. Cut as close to the stitches as possible, take care not to cut through the stitches.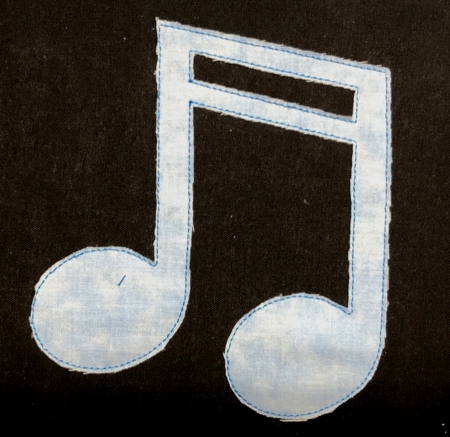 Step 4:

The next color will embroider light basting stitches over the applique fabric. The last color will finish the raw edges of the applique fabric.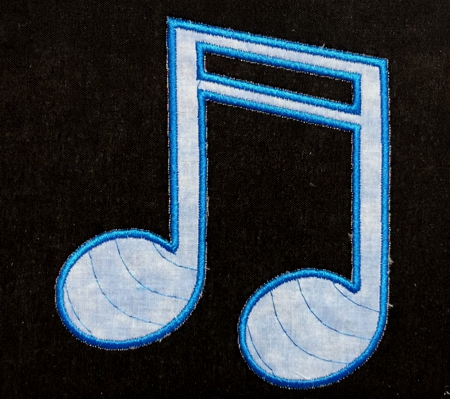 Have fun!

Back to

Musical Notes Applique Set