This cute table runner is fast and easy to make, especially if you use 2 1/2-inch by 42 inch cut sets, called Jellies. You can find a good choice in your local quilting shops or on the Internet, e.g. Amazon.com or Equilter.com.

The designs are from the Spiral Flower Set for the 4" x 4" hoop.

The finished size of the tablerunner is about 17 1/2" x 33".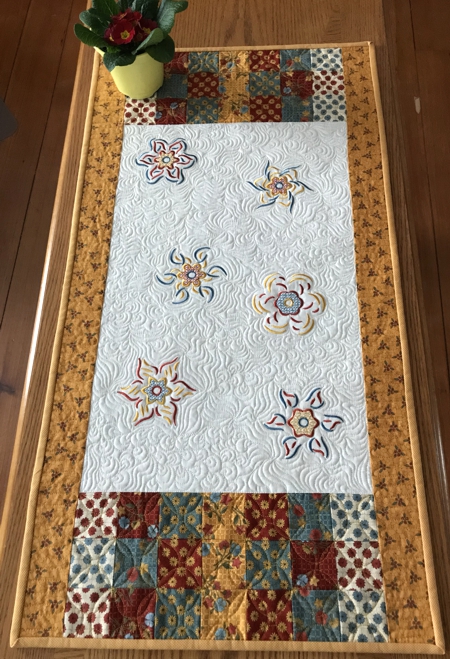 You will need :

embroidery threads in either polyester or rayon; select them to match the colors of your fabrics,

light cream cotton fabric for the central part, measuring 13 1/2" x 21 1/2",

8 matching patterned fabrics (the pre-cut 2 1/2" x 42" strip sets are ideal!)

light-weight cut-away embroidery stabilizer,
fabric for the backing and binding,

batting,
quilter's ruler, rotary cutter, iron,
sewing and quilting threads of colors matching your fabrics.

Cutting:
Out of 7 patterned fabrics each, cut a strip measuring 2 1/2" x 15 1/2".
Out of the 8th patterned fabric, cut 2 strips measuring 2 1/2" x 33 1/2" .

Out of the fabric for the central part, cut a piece measuring 13 1/2" x 21 1/2".

Assembly

:
Note: seam allowance is 1/4", press each seam immediately after you make it.
Lay out the seven 2 1/2" x 15 1/2" strips in order you want to sew them.
Then sew all 7 strips together along the long sides.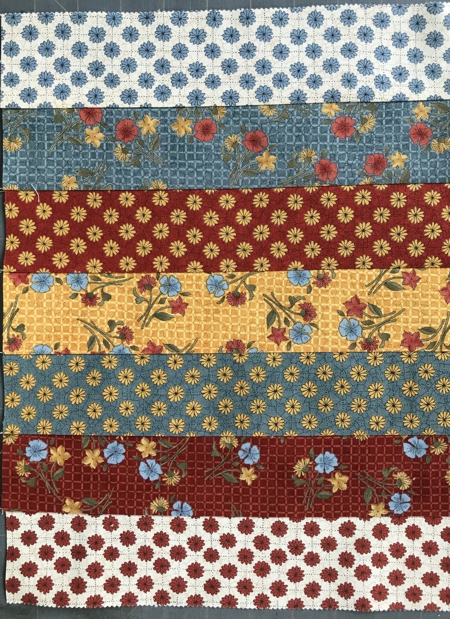 Press seam allowance to one side.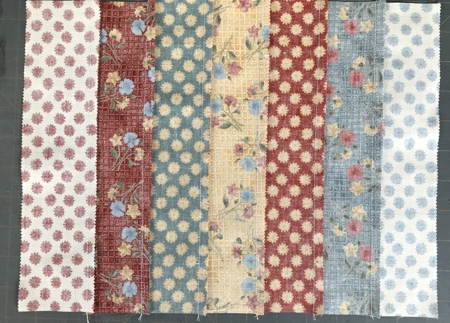 The new block is slightly larger then we need. It's done so that you can trim the upper and lower edges to make them square.

Cut the block into 6 strips 2 1/2" wide and separate them into 2 groups, 3 strips per each group.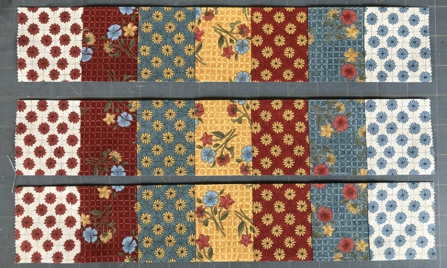 Flip the middle strip in each group.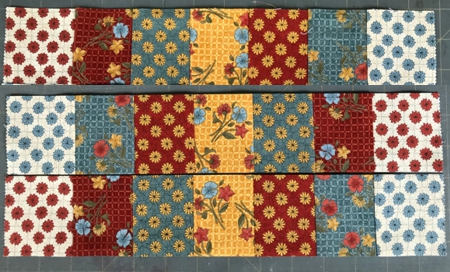 Sew the 3 strips together. The new block will measure 13 1/2"x 6 1/2".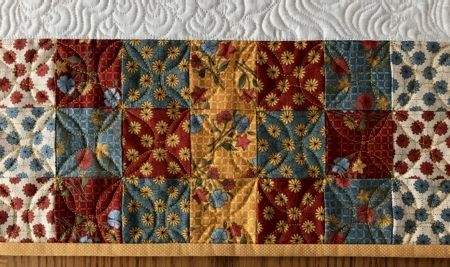 Sew both units to the short edges of the central part.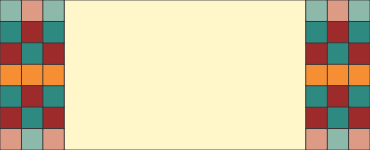 Sew the border strips to the long edges of the working piece.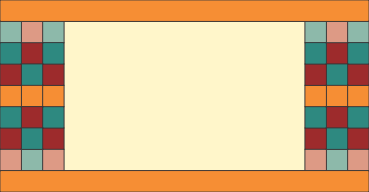 Embroidery:

Embroider one design at a time. Randomly distribute them over the central part. Select thread matching the colors of your fabrics.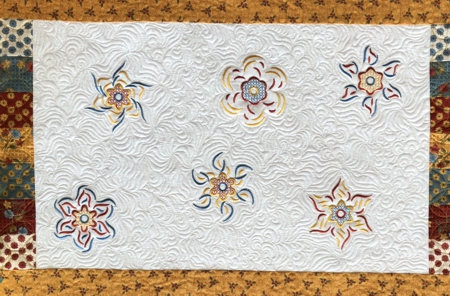 Quilting and Finishing:
Now place the backing on a flat surface (table) face down. Cover with batting. Spread your working piece over it.

Pin all layers together.
We quilted in a free-motion style all over the table runner.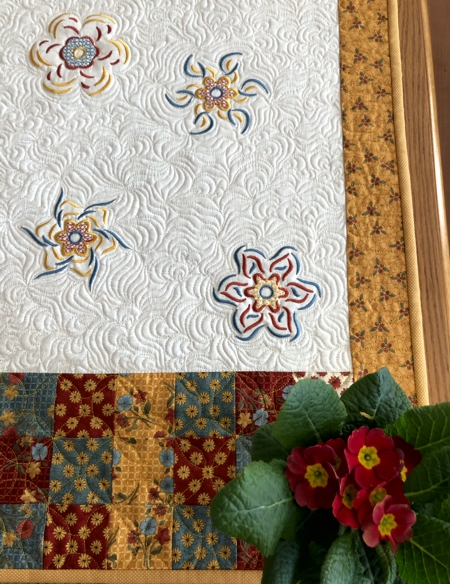 Press with heavy steam. Square the quilt. Finish the raw edges with the binding.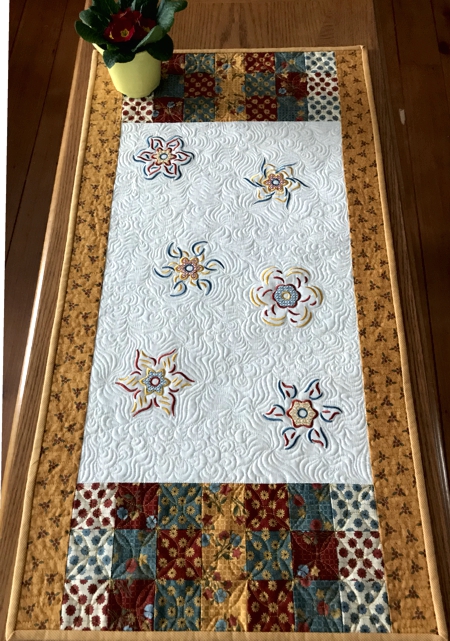 Have fun!

Back to Spiral Flower Set
Back to Projects Page