For this sweatshirt makeover we used the designs from the Ornamental Square Set.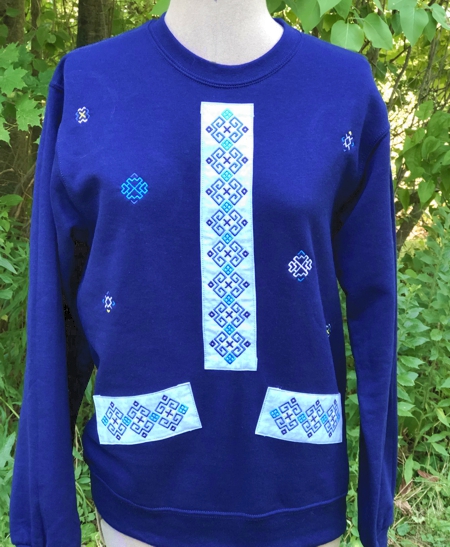 You will need :

embroidery threads, either polyester or rayon for embroidery, choosing colors to match your sweatshirt

light-weight cut-away embroidery stabilizer,
1 fat quarter of fabric for the placket and faux pockets,
either sewing pins and sewing needle and threads, or Steam-a-Seam2 fusible net,

quilter's ruler, rotary cutter,
iron,
#12 universal sewing needle,
Embroidery
For the placket we used the files "gbborder_square1triple" and "gbborder_square1".

Upload the files into the machine, select threads. Stabilize the fabric with light-weight cut-away stabilizer. Hoop very tightly.

Open the file "gbborder_square1triple" on the screen of your machine, move it to the upper margin of the embroidery field.

Open the file "gbborder_square1" and position it to extend the placket. As long as your machine's hoop is big enough, you can keep using the file "gbborder_square1" to make the placket any length you like in just one hoop.

If you do not have a hoop long enough, you'll have to re-hoop the stitch-out and using the "gbborder_square1" file achieve the required length. Our placket is 12" long.
For the faux pockets, use the file "gbborder_square1triple". Again, if you need longer stitch-outs, build-on the design with the help of the "gbborder_square1" file.

While we used only the 2 files from the set, you can use any of the files from the set and combine them in any order you like.

Sewing:

Cut the stitch-outs out with 3/4" margins around the embroidery.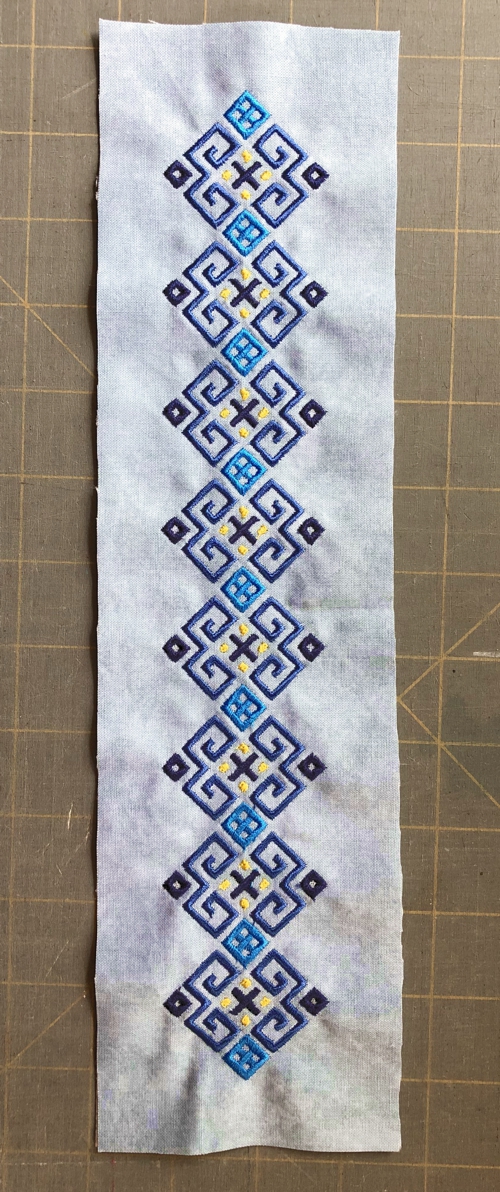 Fold all the edges 1/2" back and press.


Embroidered placket, from the front.


Repeat for the faux pockets.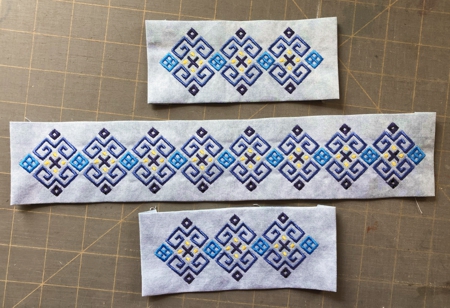 Position the placket and pockets on the sweatshirt. You need either to pin and then baste them in place, or attach them using Steam-a-Seam2 fusible net as a temporary bond.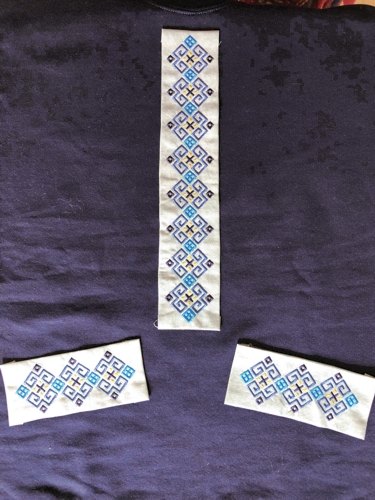 Topstitch along all the edges to fix the placket and the faux pockets in place.
Upload the files "gbborder_orn1", "gbborder_orn2", "gbborder_orn3" into the machine and embroider them all over the sweat-shirt.

Remove the excess stabilizer. Press.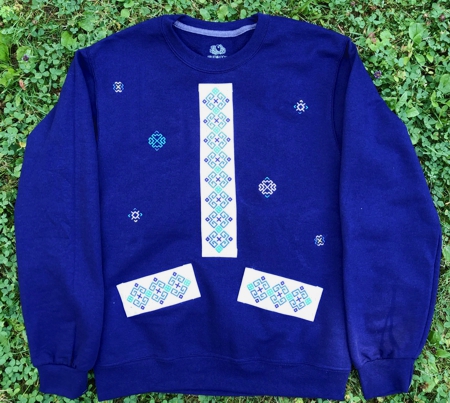 Have fun!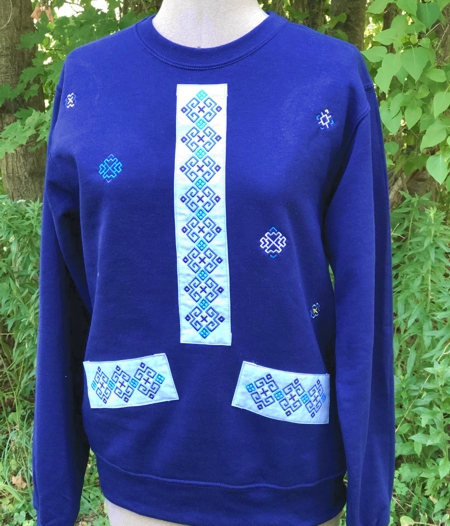 Back to Ornamental Square Set
Back to Projects Page