These felt ornaments are super easy to make using your favorite embroidery designs. They are also kid-friendly, because they will not shatter if they fall.

For our ornaments we used the designs from the Snowflakes and Stockings and Snowmen Set.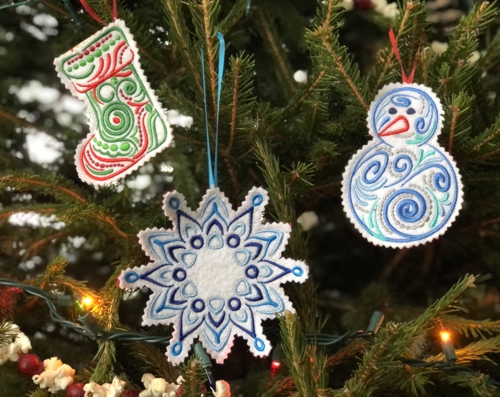 You will need :

embroidery threads, either polyester or rayon,

polyester craft felt, it can be of any color, but we chose white,

scraps of fabric for the backing,
light-weight embroidery stabilizer, either cut- or tear-away,

crimping shears (scissors which make a wavy design on the edge of what you're cutting),
scissors,

#12 sewing needle and sewing thread,

narrow satin ribbon for loops.

Embroidery:
Stabilize a piece of felt. Hoop the fabric tightly and embroider the designs one by one. Cut away the excess fabric, leaving about 1/2" margins.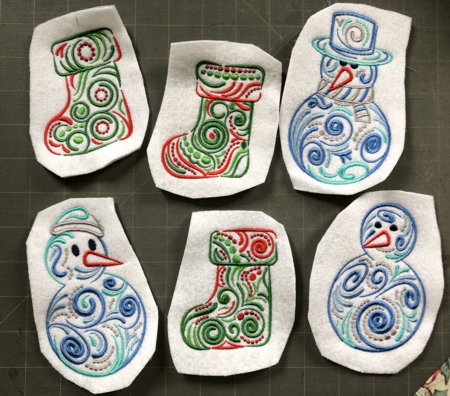 Assembly:

We decided to make the stocking ornaments functional - they can be used as tiny bags for small gifts or candy.
Prepare the stitch-outs and backing fabric.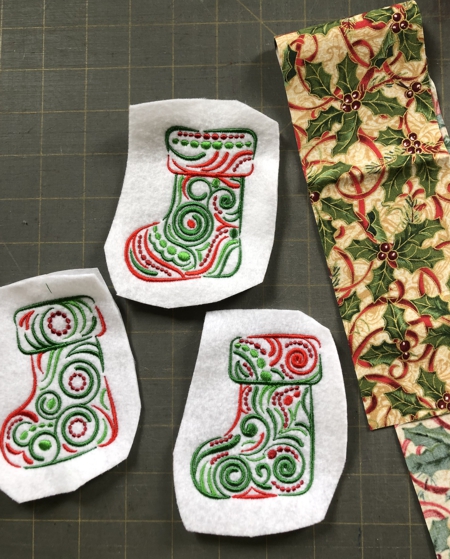 Fold the upper edge of the backing fabric back and press.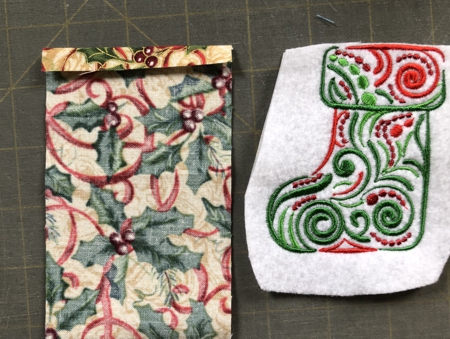 Fold a piece of ribbon in a loop and pin it to the folded edge. Topstitch the folded edge and the loop in place.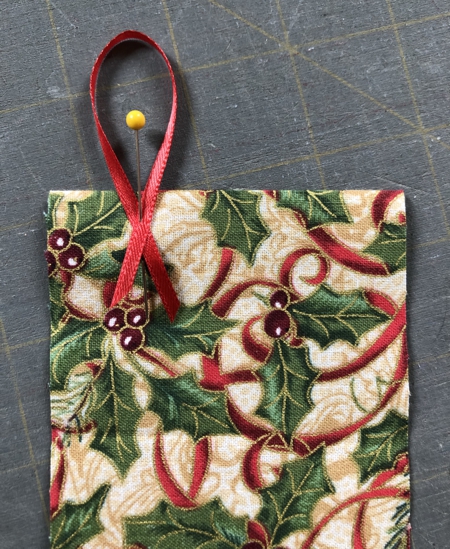 Cut away the fabric from the uper edge of the stocking as close to the stitches as possible. Position the backing and the stocking, wrong sides together. Pin, if needed.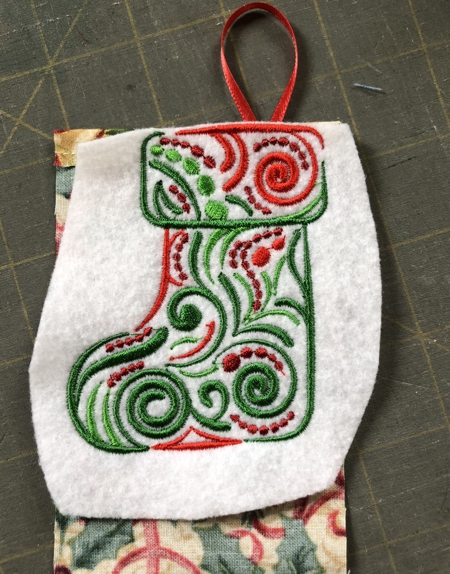 Topstitch along the outline of the stocking, leaving the upper edge unstitched.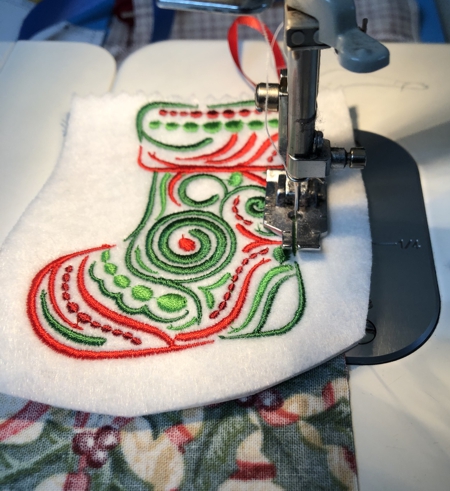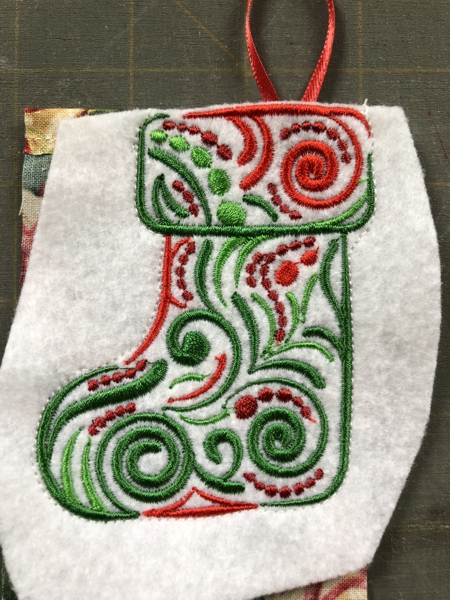 With shears, cut away the excess fabric. The ornament is ready!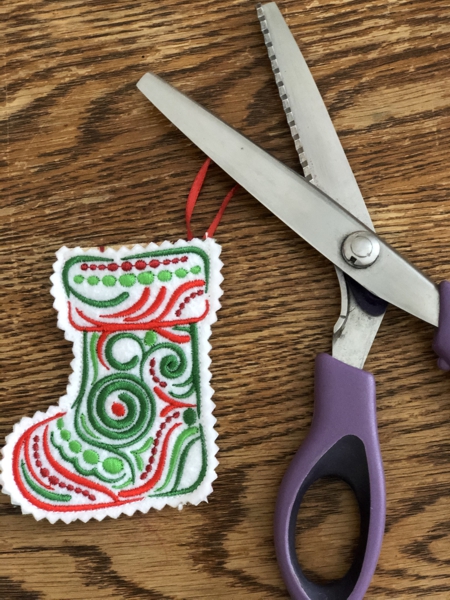 The back of the stocking ornament.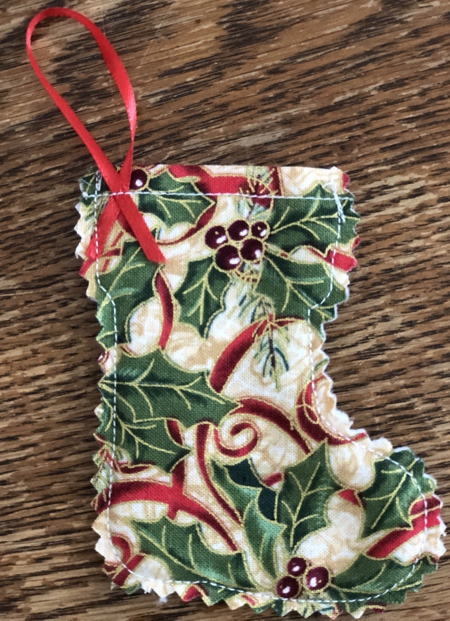 You can put candy candy in the stockings and put them on the Christmas tree.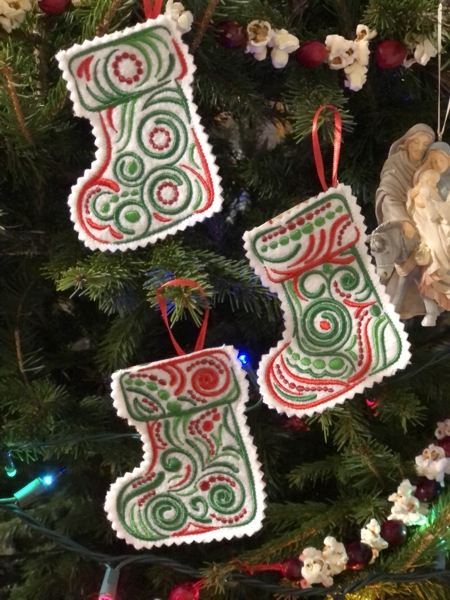 These small stockings are also perfect for dolls.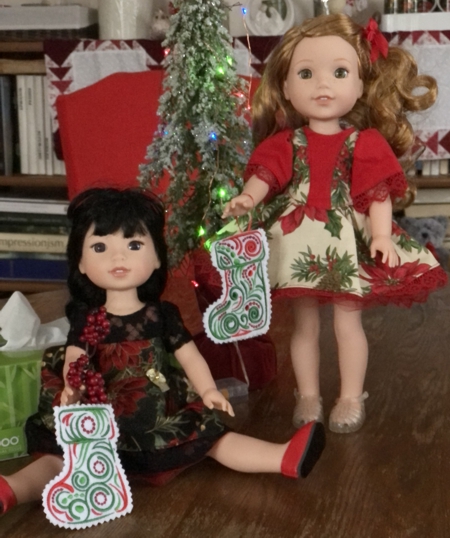 The snowmen and snowflakes ornaments are even easier to make!

Position the stitch-out on a piece of scrap of fabric, wrong sides together. Topstitch along the edges of the stitch-out as close to the embroidery stitches as possible.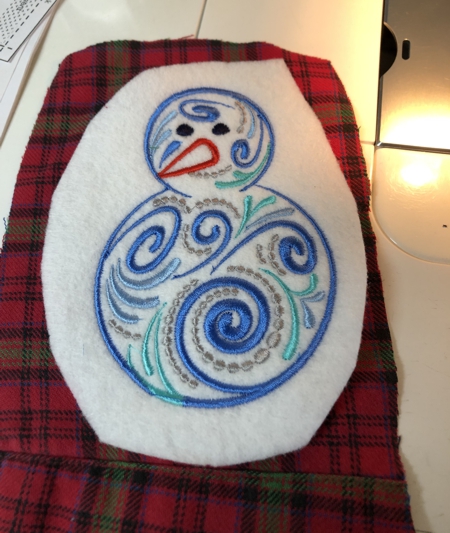 With a pair of shears cut away the excess fabric. Fold a piece of ribbon in a loop and topstitch to the top from the back of the ornament.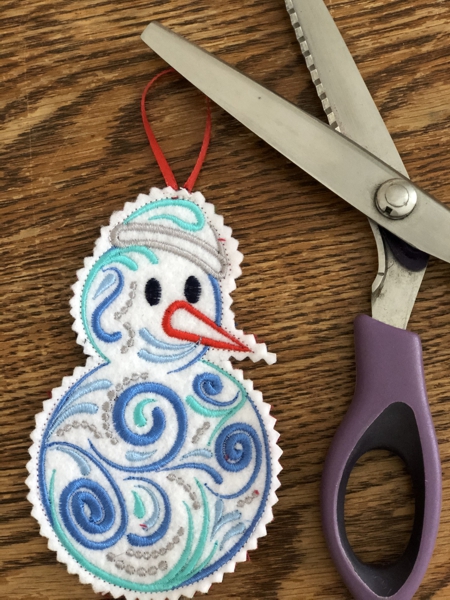 Have fun!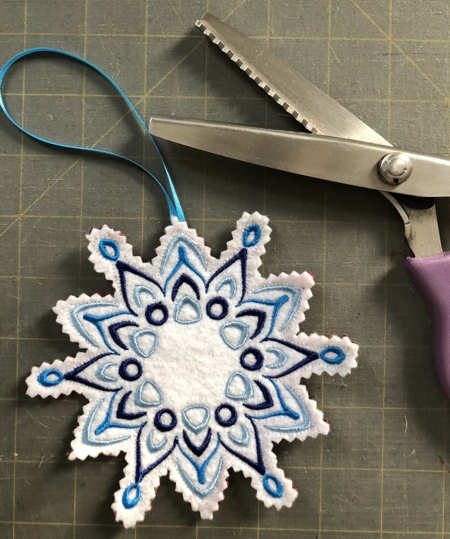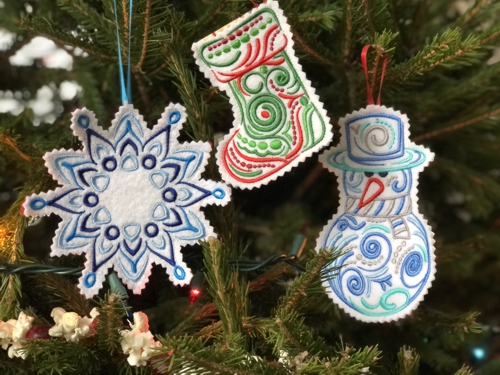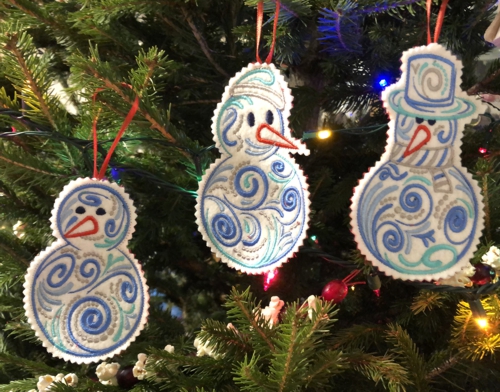 Back to Snowflakes and Stockings and Snowmen Set.
Back to Projects Page