This winter-themed tablerunner is a wholecloth quilt, meaning no piecing is necessary. It's decorated with the designs from the Frost Border Linen Set.

The finished size of the tablerunner is about 20" x 40".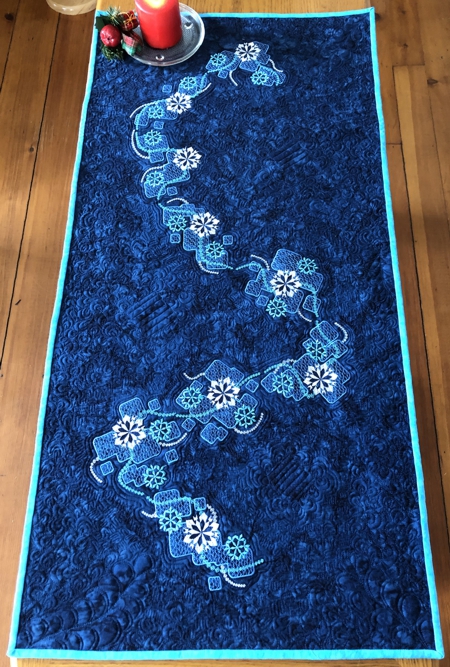 You will need :

embroidery threads, either polyester or rayon - the colors need to match your fabrics,

1 yard of dark blue fabric,

light-weight cut-away embroidery stabilizer,
fabric for the backing,
batting,
binding, of a color to match the the embroidery,

quilter's ruler,
rotary cutter,
iron,
#12 universal needle,
#12-#14 quilting needle and quilting thread of matching color,

fabric markers,
embroidery software, printer and paper (optional).
Cutting:
Cut out the rectangle al least 2" larger than the final product. Thus, our tablerunner is 20" x 40", we cut the piece of fabric 22" x 42".
Embroidery:
Open the designs in your embroidery software and make print-outs.
Arrange them on the fabric. Pin them in place.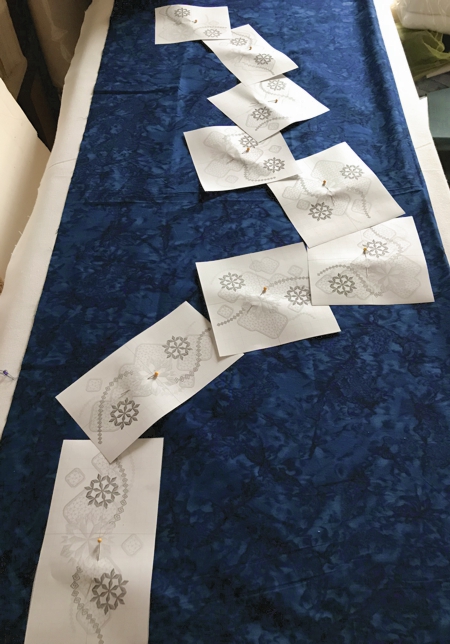 Starting from the center of the tablerunner and moving outwards, stabilize the chosen area, hoop the fabric tightly and embroider the designs one by one.
On the photo below, the first design is stitched. You can work in either direction from here. We tried to have the embroidery follow the flow of the dotted lines.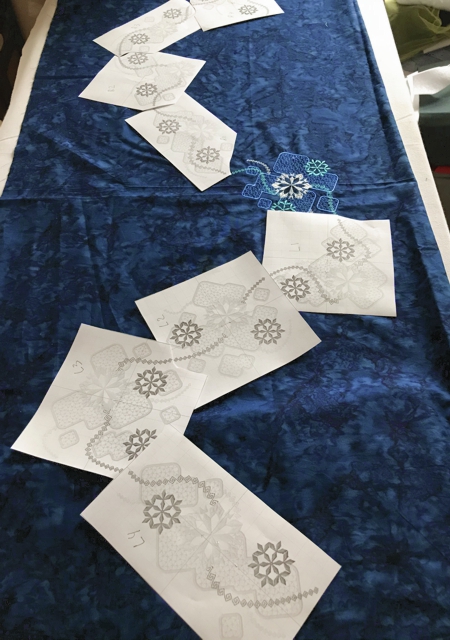 All designs are stitched out, now the piece is ready for quilting.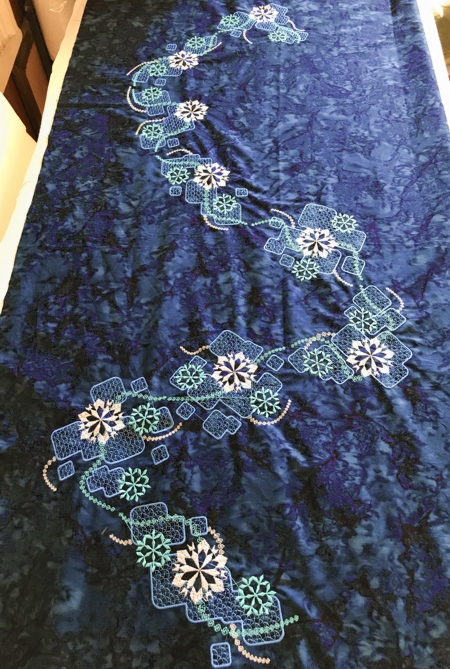 Quilting and Finishing

Now place the backing on a flat surface (table) face down. Cover with batting. Spread your working piece over it.
Pin all layers together. There is a lot of room for quilting, so you can use any quilting patterns you like. But first all quilt around the embroidery to fix it in place. Then quilt all over the piece.

We quilted in a free-motion style all over the quilt.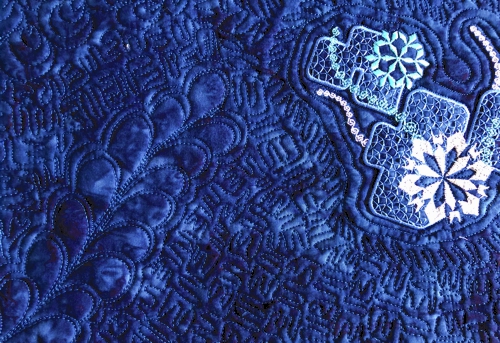 Press with heavy steam. Square the quilt. Finish the raw edges with the binding.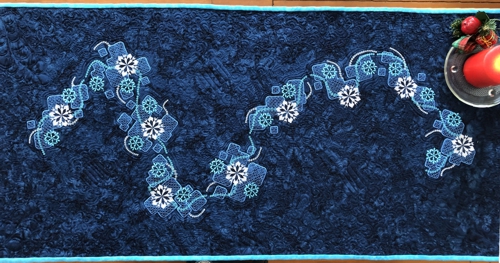 Have fun!
Back to Frost Border Linen Set
Back to Projects Page