For this project we used the designs from the Christmas Ornament Set.
The set includes designs in 2 sizes, both sizes are for the small hoop (4" x 4"). You can use either of them.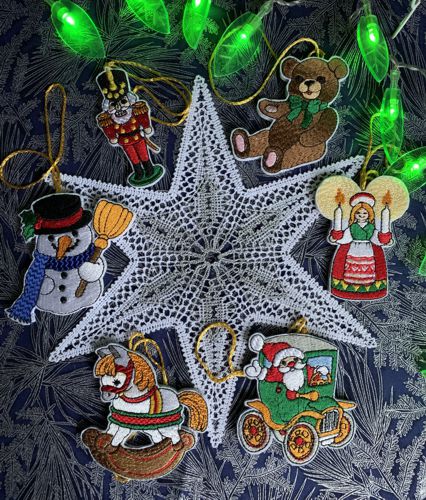 You will need :

embroidery threads in accordence with the color card,

polyester craft felt,

light-weight cut-away embroidery stabilizer,
scissors,
universal glue,
thin cord or heavy yarn for the loops.
Embroidery
For all ornaments, you need to embroider each file twice - the pattern as it is and its mirror image.

Upload the files into your machine. Select threads. Stabilize a piece of polyester craft felt. Hoop the fabric tightly. Embroider the first design.

Stabilize another piece of felt, hoop it tightly. In your embroidery machine, use the function "flip" to make the mirror image of the same design. Embroider the mirror pattern.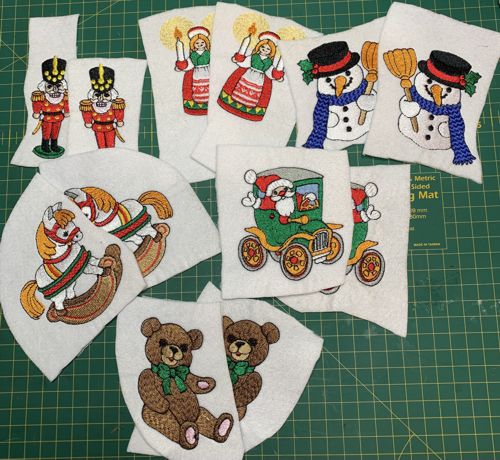 Making the Ornaments

Cut out the stitch-outs very close to the stitches. Take care not to cut through the stitches.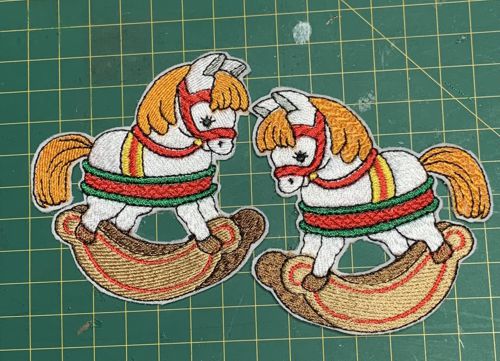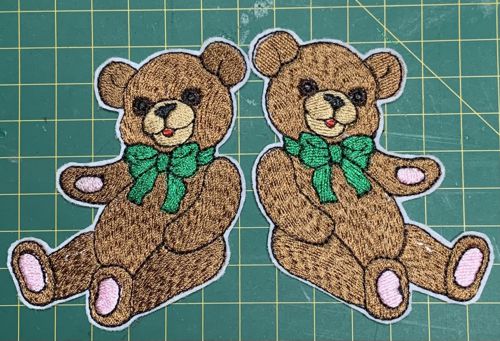 Cut cord or yarn into 12" - 14" long pieces. Fold in half to make loops.

Place all stitch-outs in pairs.

Coat the wrong side of the first pair with a thin layer of glue.

Place the ends of the cord loop onto the glue, approximately 1"-2" deep, the loop should extand over the upper edge of the stitch-out. Cover with the second half of the pair. Press with fingers. Leave to dry.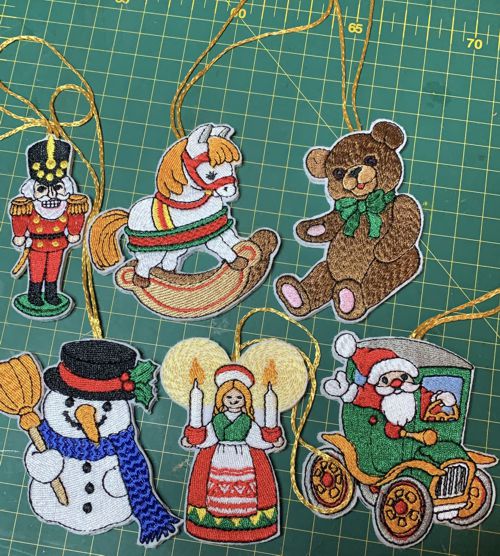 Have fun!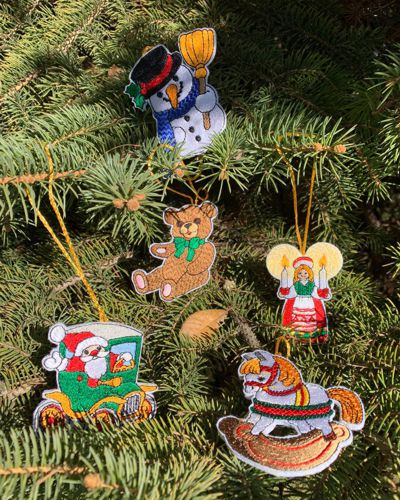 Back to Christmas Ornament Set
Back to Projects Page