It can be difficult to embroider on small items. They can be hard or even impossible to hoop. In this tutorial, we show a technique used by professional tailors to get around this problem. The embroidery is made on netting and then attached to clothes.

To decorate this children's T-shirt, we used the designs from the Kitties and Puppies Set.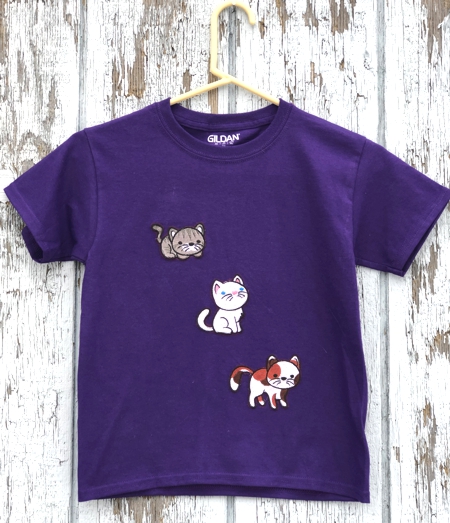 You will need :

embroidery threads, either polyester or rayon. Use our color cards.

a T-shirt,

nylon netting, (try to choose netting close to the color of the T-shirt),

water-soluble stabilizer,
temporary fabric adhesive and/or sewing pins,

scissors,
#12 universal needle, sewing threads.

Embroidery
Step One

: Cut a piece of netting and 2 pieces of water-soluble mesh, large enough to be hooped in a 4"x4" hoop. Sandwich the netting between the sheets of the stabilizer. Tighten the hoop.

Upload any file from the set into your machine. Open the JPG color card on your computer and select threads.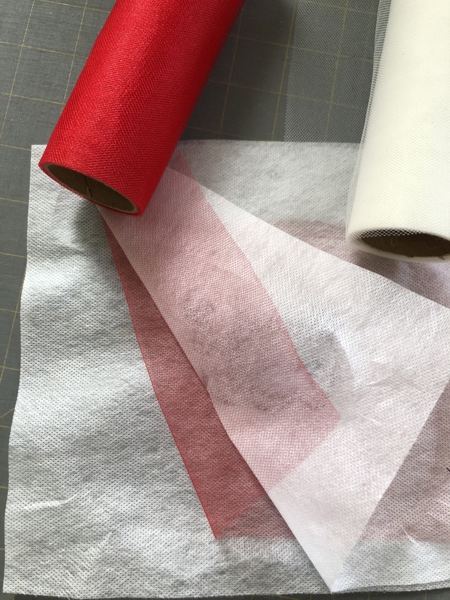 Step Two

: Embroider the design.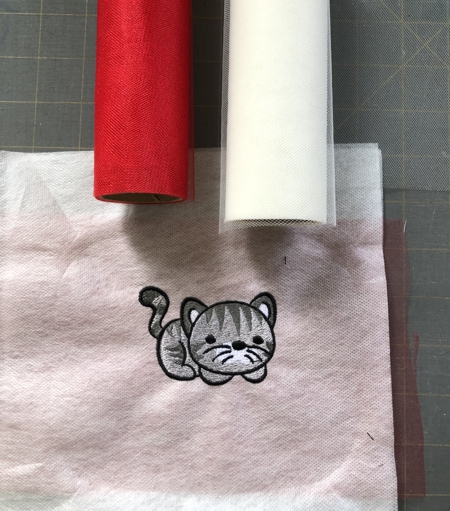 A close-up of the stitch-out.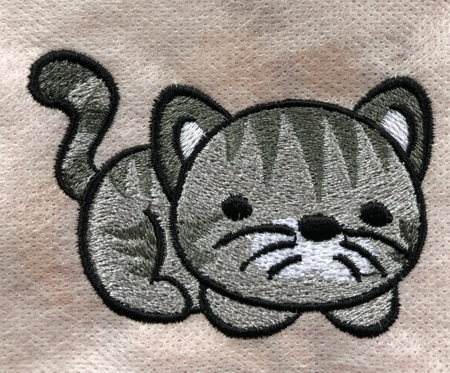 Step Three

: Neatly cut away the excess stabilizer, but do not cut the netting.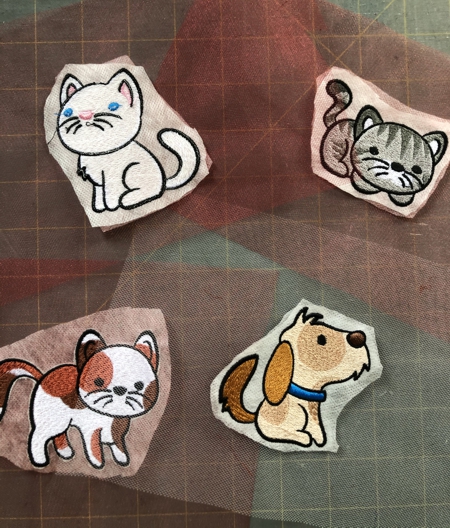 Step Four

: Wash-away the remaining stabilizer and leave the stitch-outs to air dry.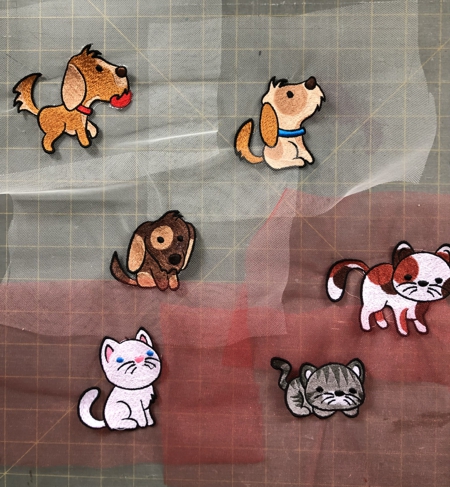 Attaching the Stitch-outs:
Step Five

: Lay out the stitch-outs on the t-shirt as you like. Mark the position of each design.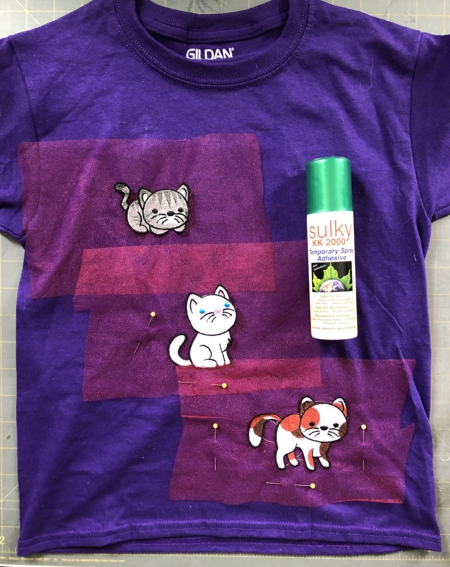 Step Six

: Working with one design at a time, Apply some adhesive to the back of the design, trying not to get any on the netting. Press with your fingers. If you do not have adhesive, use pins to anchor the design in place.

On your sewing machine, stitch the design in place following the inside of the black outline.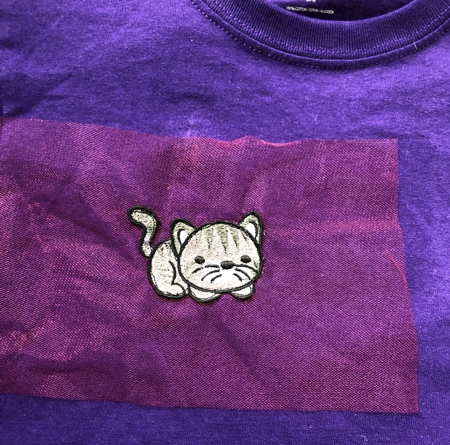 Step Seven

: Using a pair of sharp scissors, neatly cut away the netting around the design.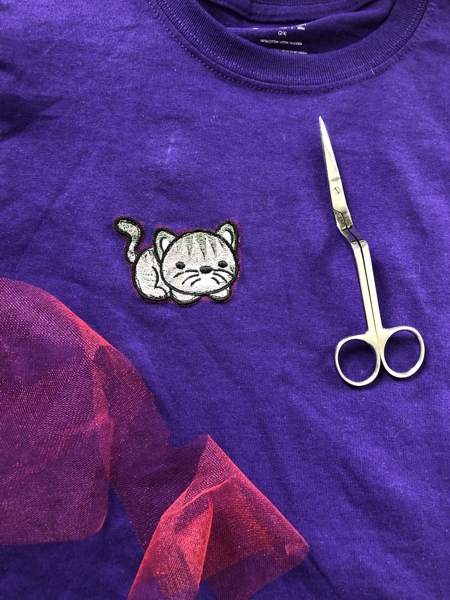 Repeat

Steps 5-7

with the remaining stitch-outs.
Have fun!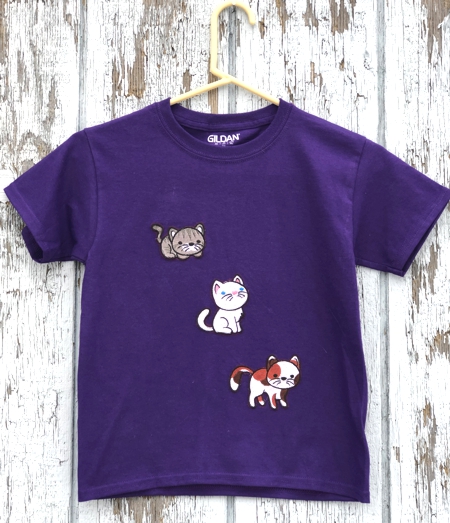 Back to Kitties and Puppies Set
Back to Projects Page