Spruce up your wardrobe for the Fall! In this project we show how to easily embellish a pair of jeans with bright leaves embroidery. We make the embroidery on nylon net and then sew the stitch-outs onto jeans.

There are several advantages to this method:

you do not need to rip the seams of the jeans for hooping and then sew them together again,
you can apply the embroidery in places which are next to impossible to hoop, and
if you decide you don't like the embroidery, you can easily take it off to get your jeans back.

For the project we used the designs from the Fall Leaf Set. All designs are for the small hoop (4" x 4").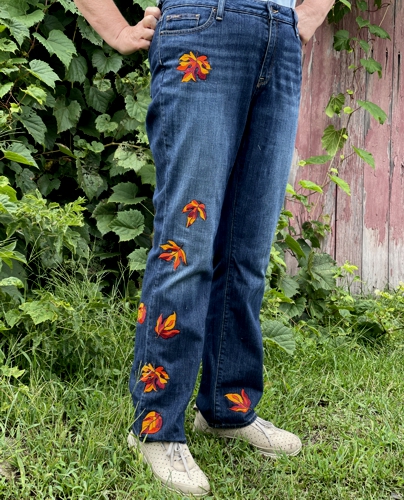 You will need :

embroidery threads either polyester or rayon - use our color cards or pick colors to your taste,

nylon net, use fine mesh, the type sold by the yard, not on bobbins,

a pair of jeans,

water soluble embroidery stabilizer,
scissors,

sewing pins,

#12 universal machine needle,

universal sewing thread.

Embroidery:
Sandwich a piece of net between 2 layers of water soluble stabilizer. Hoop tightly. Embroider a leaf. For this project we used the designs with short stems.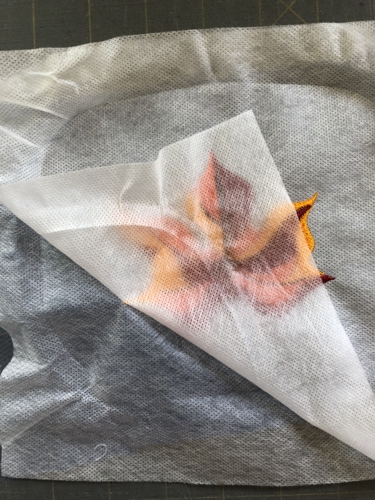 Embroider as many leaves as you need.
Carefully cut away the stitch-outs leaving margins of about 1" around. Wash away the stabilizer. Leave to air dry.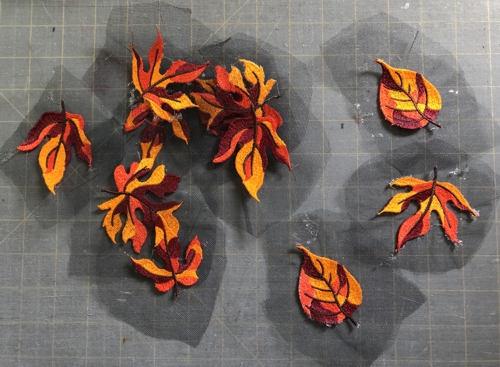 Pin the stitch out to your jeans.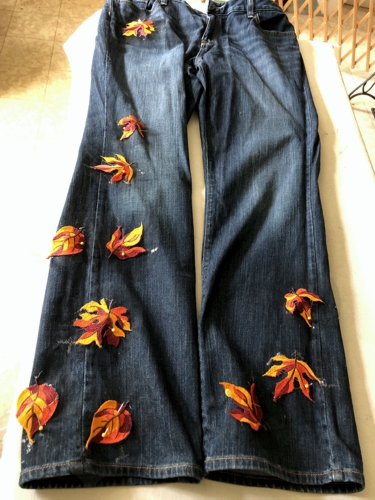 Carefully, one by one, topstitch the leaves along the outer edges and through the central vein.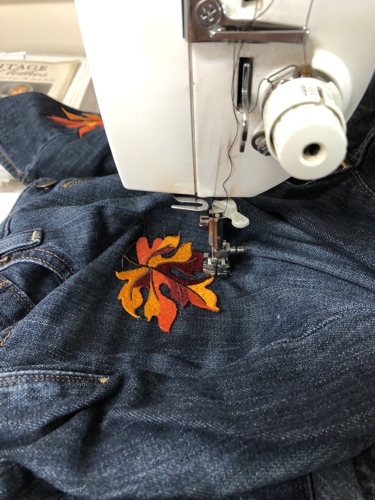 Cut away the excess net.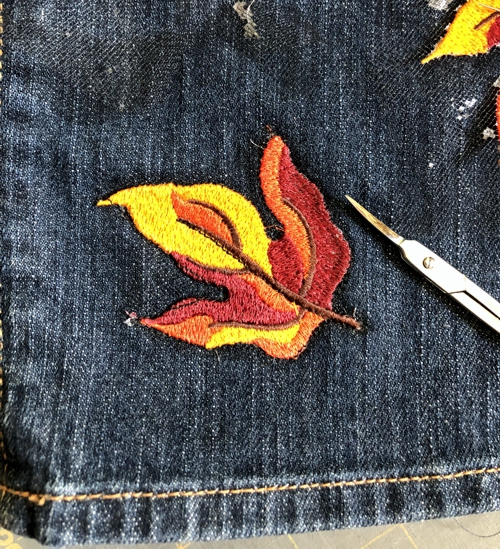 This is how the back side will look like. If you do not need the embellishment any longer, you can easily remove the stitch-outs by ripping these seams.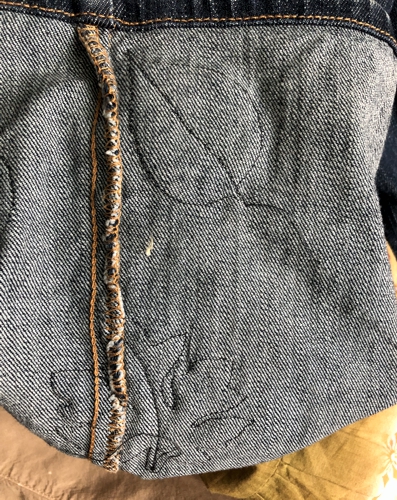 Have fun!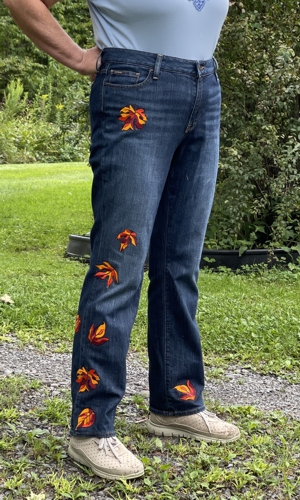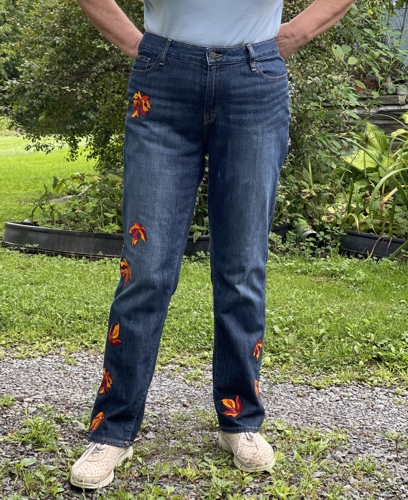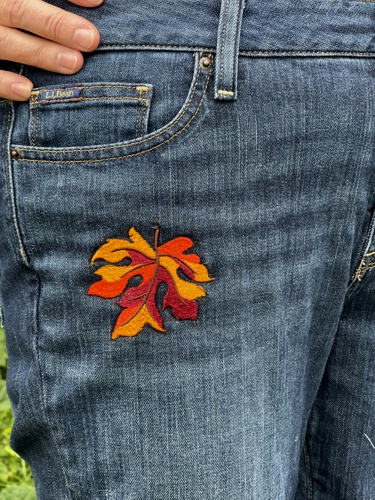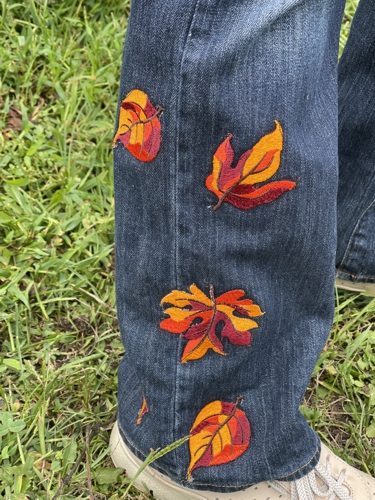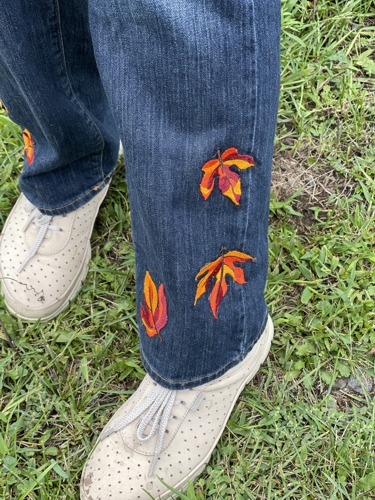 Back to Fall Leaf Set
Back to Projects Page