For this simple tote we used the design Migrating Birds Mandala for the commercial size hoop (8" x 8").

The finished size of the tote is about 15"H x 15"W x 6"D.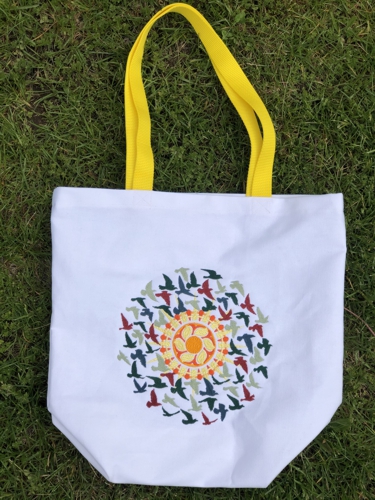 You will need :

embroidery threads either polyester or rayon ,

dense cotton or cotton blend fabric, such as duck cloth, canvas, etc.

polyester webbing for the handles,

medium- to high - weight cut-away embroidery stabilizer,
quilter's ruler, sewing pins,

rotary cutter, or scissors and graphic pencil,

iron,
#12-#14 universal needle,
sewing machine,
serger (optional).

Cutting and embroidering:
Out of the fabric cut a piece measuring 16" x 26". Finish all 4 edges with either zig-zag or serger.

Fold the short sides 1" back and press with steam.

Fold the piece in half widthwise and mark the placement of the embroidery 4"-5" from one of the short edges and centered on the fabric.

Stabilize the fabric, hoop tightly and embroider the design.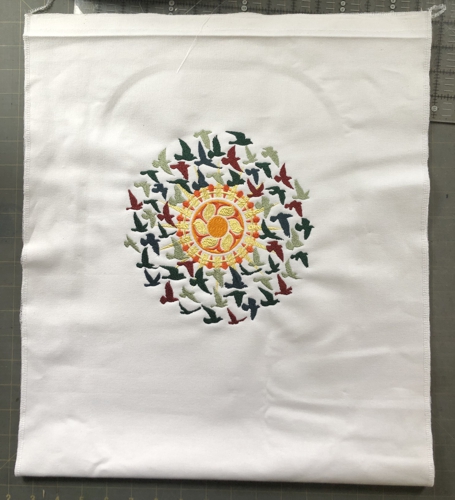 Assembly:

Note: seam allowance is 1/2".

Fold the working piece in half, right sides out, and aling all edges.

Measure 3" from the folded (bottom) edge. Mark with pins, or pencil, on both edges. Repeat on the back. If you want a narrower tote, you can measure 2" from the bottom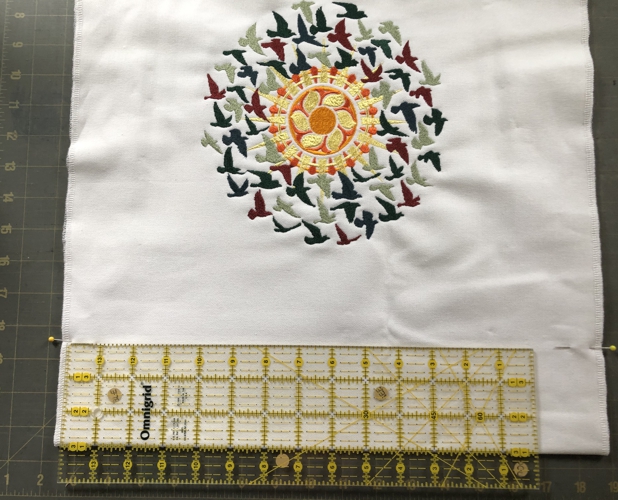 Now fold the back and front panels down, over the bottom portion you have marked. Align all edges.

Pin the sides together.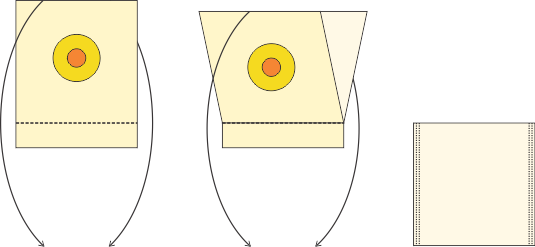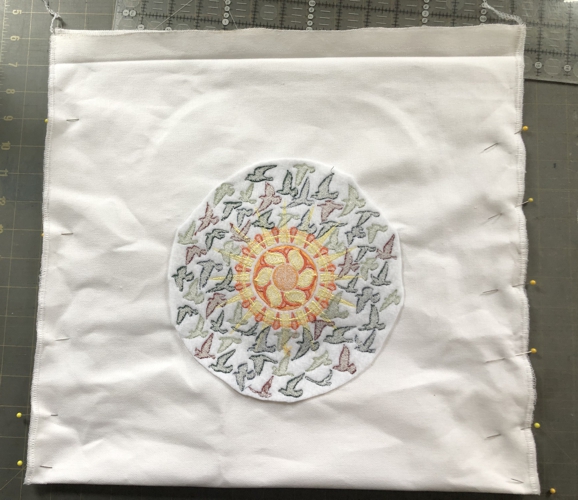 Stitch the sides twice, seam allowance 1/2". Turn right side out.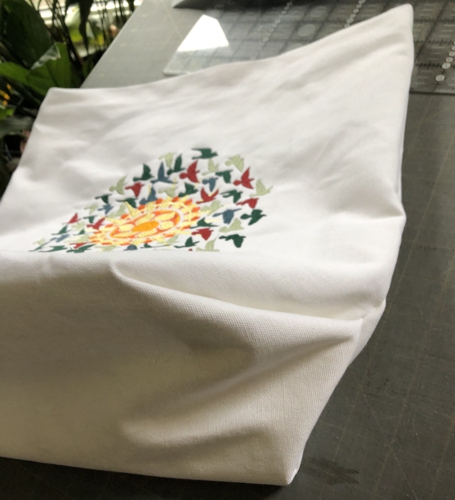 Fold the upper edge inside along the creased line and topstitch in place.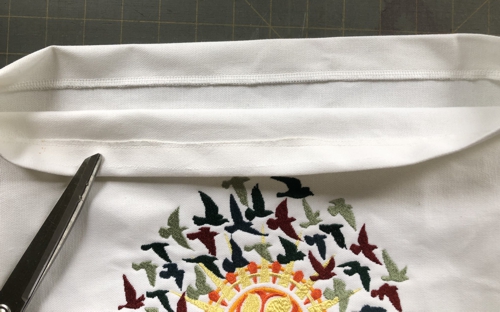 Mark the position of the handles. Pin, then stitch in place.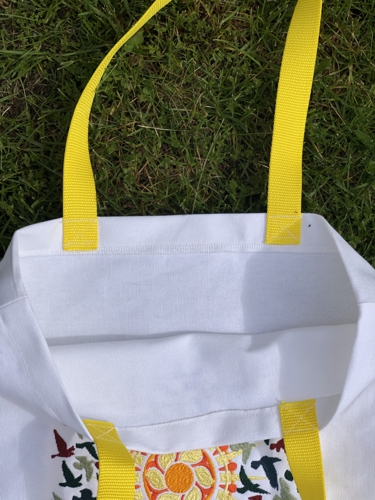 Have fun!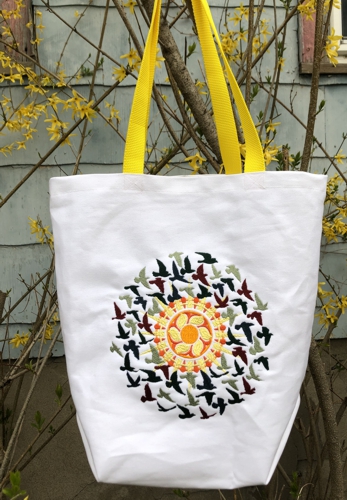 Another great design for this project is Dancing Butterly Mandala.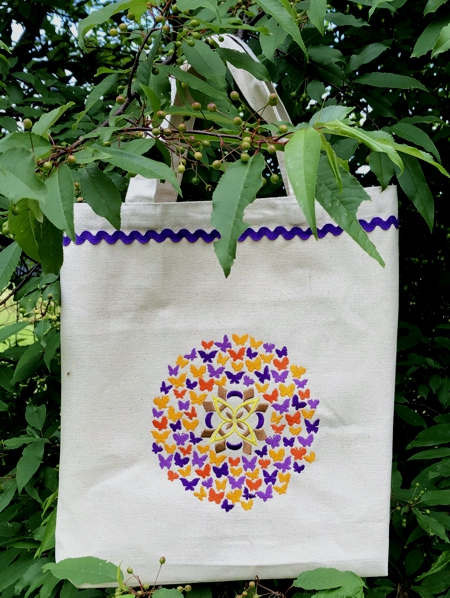 Back to Migrating Birds Mandala
Back to Dancing Butterly Mandala
Back to Projects Page