For this sweatshirt makeover project we used the designs Fall Gale and one of the designs from the Autumn Flurry Set.

We decorated the front of the sweatshirt.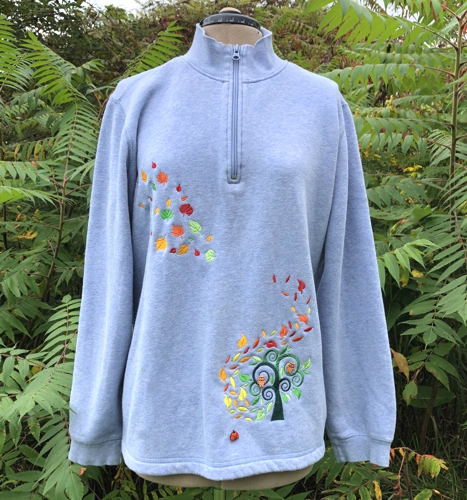 You will need :

embroidery threads, either polyester or rayon for embroidery (follow our color cards or choose colors to match your sweatshirt),

light-weight cut-away embroidery stabilizer (it's very important to use a cut-away stabilizer!),
a sweatshirt,

iron,
printer and embroidery software (optional),
themed decorative buttons (optional).

Embroidery
Mark the position of the embroidery on the hoodie. If you have a printer and embroidery software, print-outs of the designs will be helpful. If not, you can cut out rectangles of the size of the designs and use them to position the designs.

This step is important. If you have a mannequin, we recommend putting the sweatshirt on it to get the positioning right. Or you can use yourself and a mirror.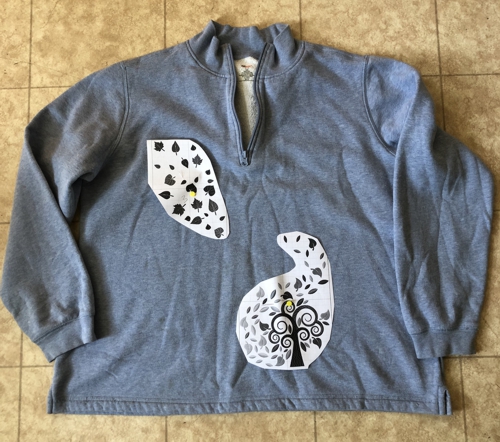 Stabilize the chosen areas with light-weight cut-away stabilizer. Hoop the fabric tightly and embroider the designs one by one.
Cut away the excess stabilizer after every stitch-out. Cut close to the stitches, but do not try to remove it from under the embroidery. After washing, the stabilizer should remain under the embroidery and help maintain its shape.

If you have themed decorative buttons, you can add them for fun. We added 2 small owls to the tree and a jack-o-lantern under the tree.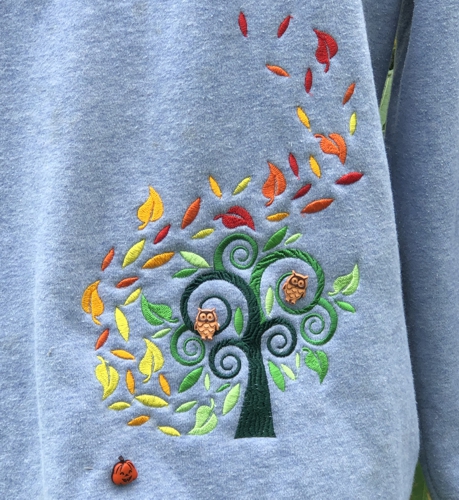 Have fun!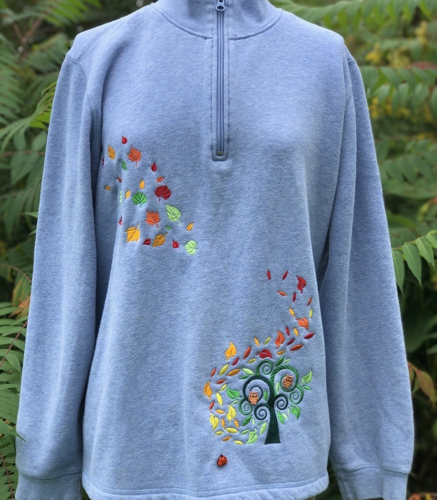 Back to Fall Gale and Autumn Flurry Set.
Back to Projects Page