These are instructions on hoe to embroider the designs from the 3D Flower Set.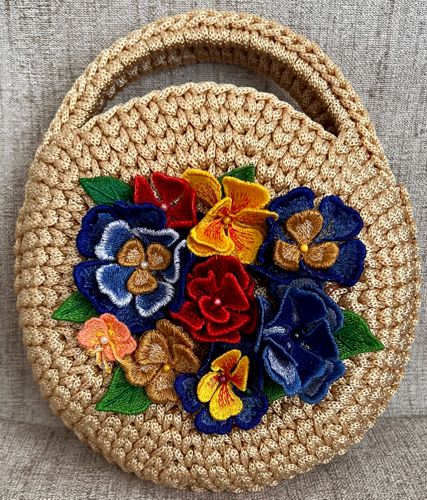 You will need :

embroidery threads either polyester or rayon , choose the colors to your taste;

organza or tulle fabric;

wash-away embroidery stabilizer;
sewing thread and needle for hand sewing, alternatively, you can use universal glue;
small embellishments - beads, buttons, etc.
There are 5 files in the seat, 4 files with flowers and 1 file with leaves. The files fit into a Large hoop (5" x 7"). The final flowers are of different sizes ranging from 1" to 3". All files are embroidered in the same way.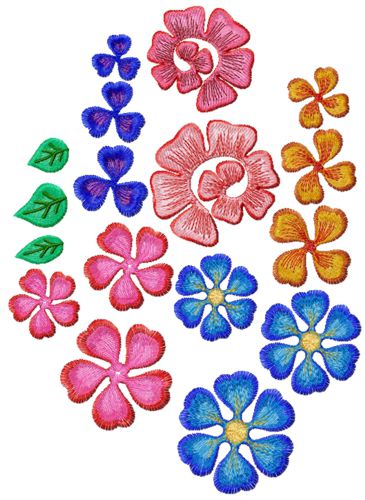 Hoop a layer of organza or tulle with 1-2 layers of wash-away stabilizer. Prepare threads. Upload the files into your embroidery machine.
Embroider the files.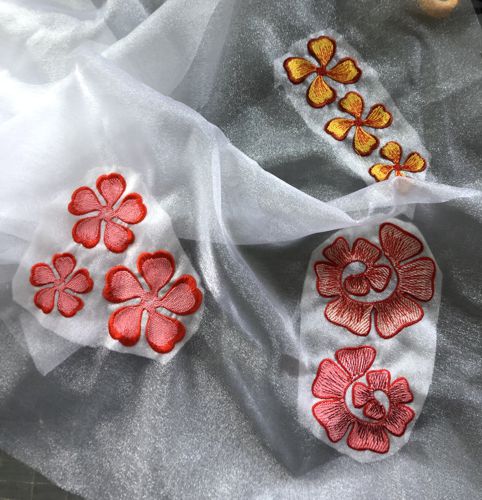 Cut out the stitch-outs close to the stitches. Take care not to cut through the stitches.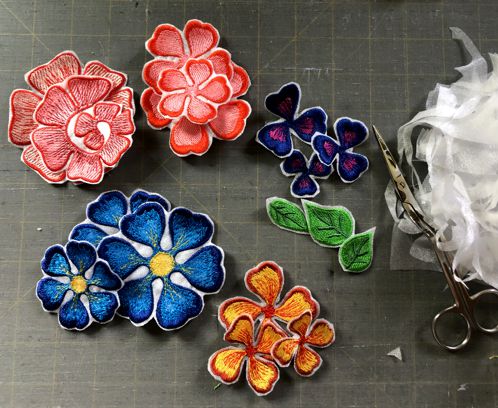 Place in a bowl with luke-warm water to dissolve the stabilizer.

Put out on a towel and leave to air-dry.

Alternatively, you can first wash-out the stabilizer, let the organza/tulle air dry, then cut out the embroideries.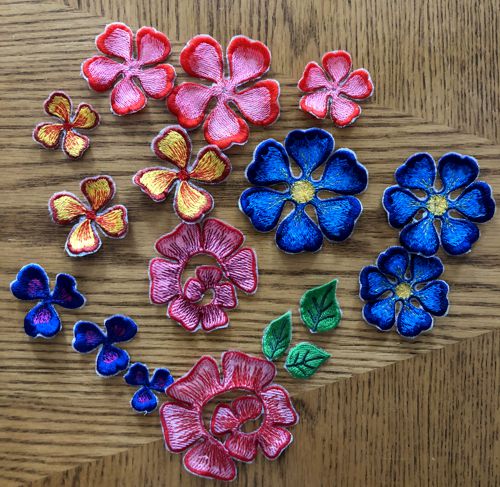 Prepare the needle, sewing thread and embellishments.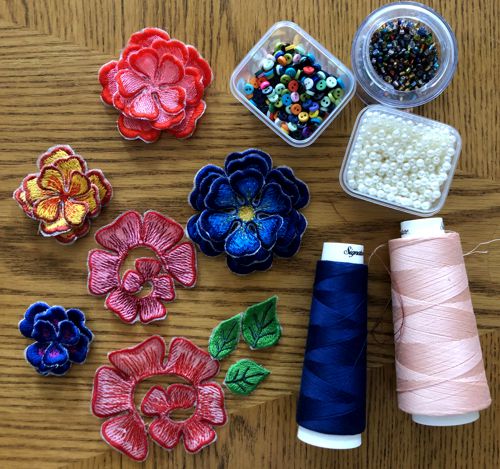 The "spiral" flower is worked by winding the spiral from the short edge to the wider edge.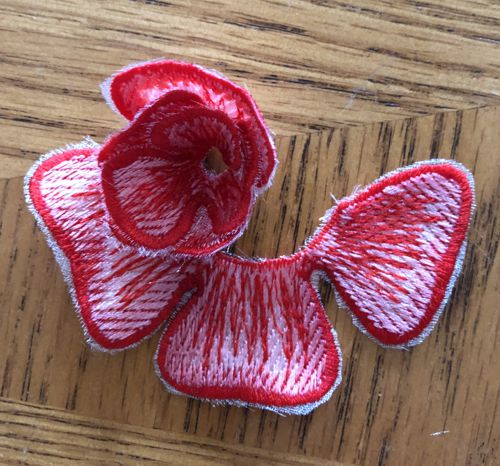 You can use each spiral separately, or insert the smaller spiral into the larger one to get a fuller flower. Sew the bottom edges, add a bead to the center.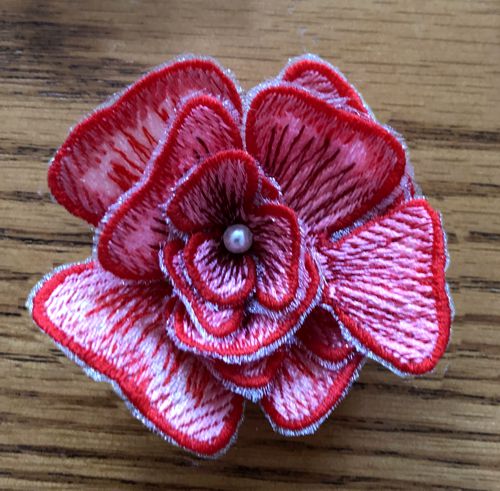 You can sew the flowers as they appear in the files...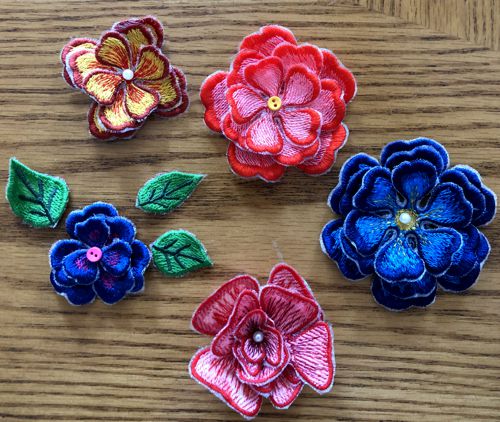 or you can mix the petals from different files to get a variety of flowers.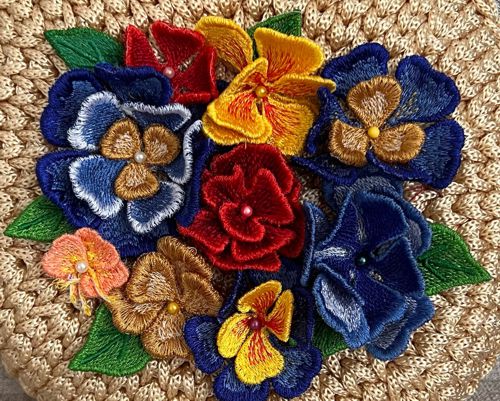 Have fun!
Back to 3D Flower Set.