This panel features an eye-catching modern style. It's easy to make and it makes a great Fall touch for your home or office.

We used the design of the Acorn Panel for an 8" x 8" hoop.

The finished size of the project is 15 3/4" x 19 1/2", which was the size of our frame. Please note that you can use a differently sized frame, and adjust the fabric to it.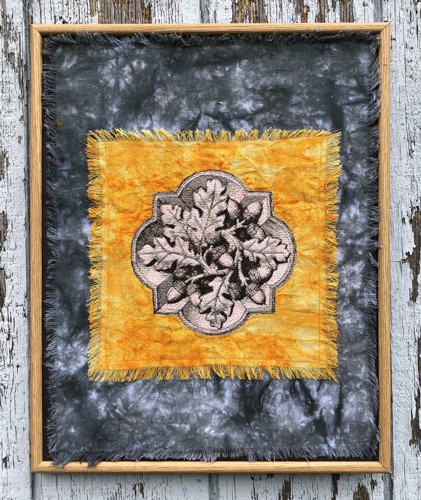 You will need :

embroidery threads either polyester or rayon - according to our color card,

1 fat quarter of cotton fabric for the background (we chose gray hand-dye),
1 fat quarter of cotton fabric for the embroidery (we chose bright yellow hand-dye with orange splashes),
a frame (the size of our frame is 15 3/4" x 19 1/2", you can use any size, but not smaller than the embroidery),
black foam board,
medium-weight tear-away embroidery stabilizer,
cardboard knife,
quilter's ruler,
rotary cutter or scissors,
iron,
#12 universal needle,
double-sided scotch or universal glue.

Embroidery:
Stabilize the yellow fabric with medium-weight tear-away stabilizer. Hoop both layers tightly. Upload the Acorn Panel into the machine. Select threads.

Embroider the design.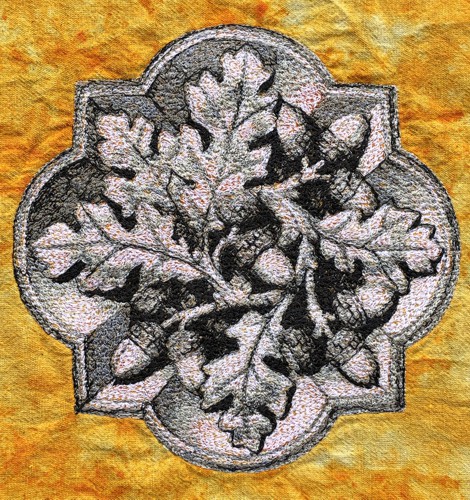 Remove the excess stabilizer around the embroidery. Cut into a square of desired size. In our case it's 11" x 11".

Start pulling threads along all edges.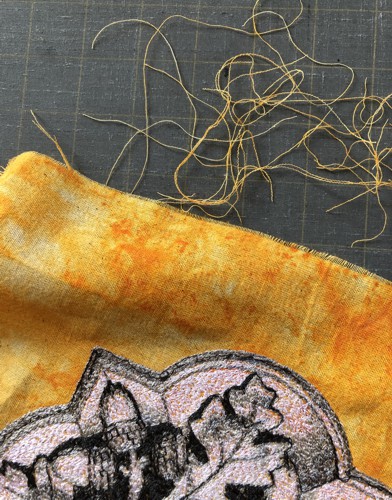 Pull out threads untill the fringe is 1/2" wide.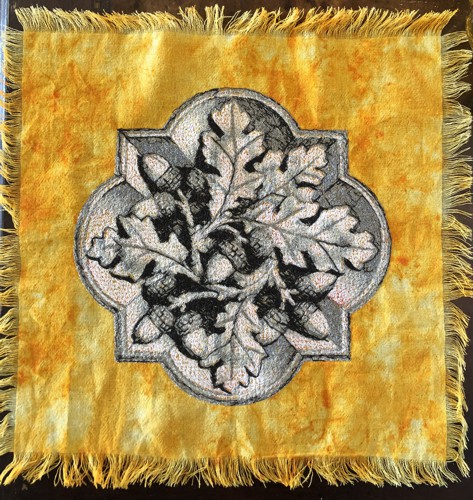 Measure the inner size of the frame. Our frame measures 14 1/2" x 18 1/2". Cut the gray fabric to this size, then pull threads out of its edges until the fringe is 1/2" wide.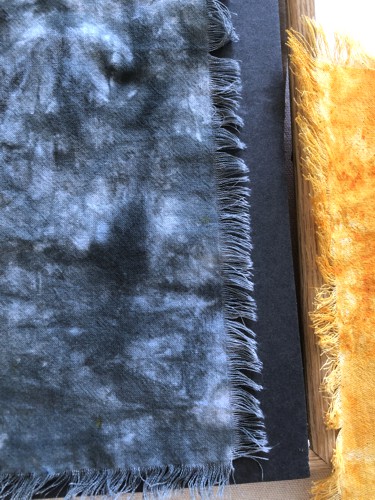 Place the stitch-out onto the gray piece. Check that it is centered. Pin.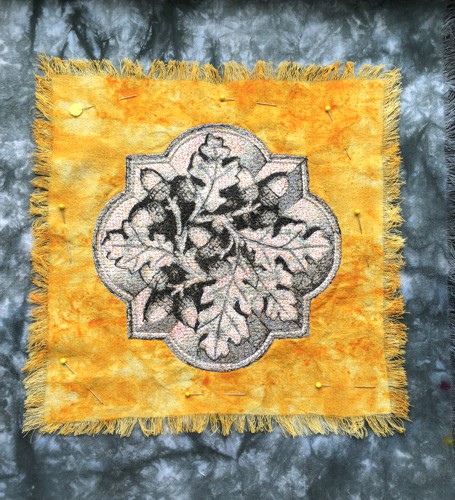 Using thread of matching colors, topstitch the yellow piece to the gray one: first along the outer edges of the embroidery, then along the outer edges of the yellow piece, about 1/4" from the fringed edge.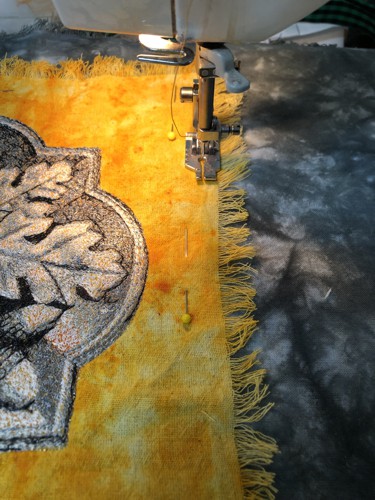 Using the back cardboard panel of the frame as a template, cut your black foamboard to fit the frame.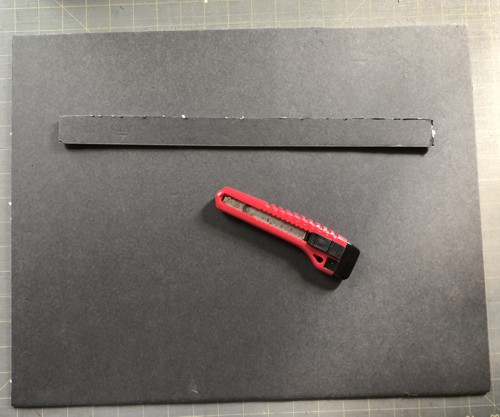 Apply the strips of the double-sided scotch onto the board.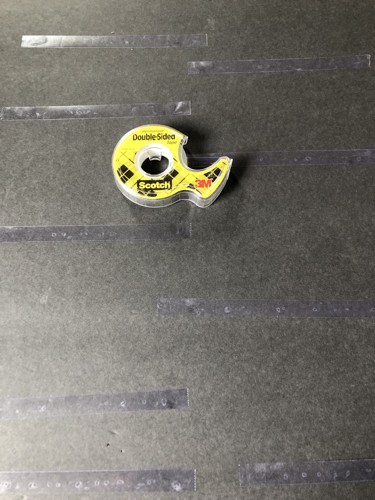 Place the fabric working piece over the foamboard and lightly press with your hands to adhere it to the scotch.
Place into the frame.
Have fun!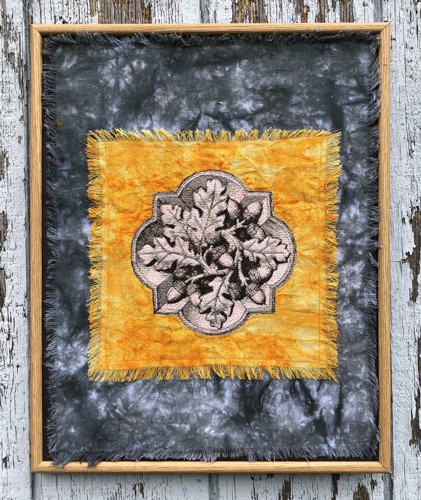 Back to Acorn Panel
Back to Projects Page