These Christmas conversation pieces are easy to put together last minute, to add a decorative touch to your coffee table.

We used designs used from the Christmas: Freestanding Lace and Ornaments sections of our catalog.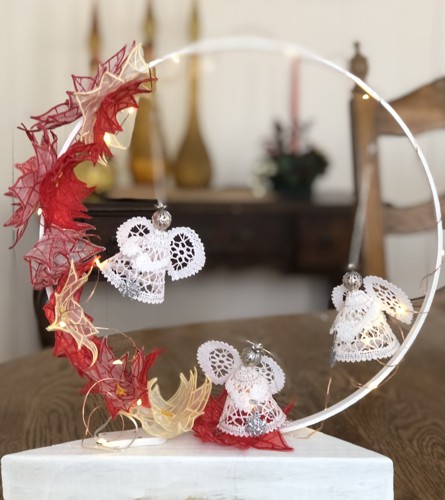 For this hoop we used stitch-outs of 3D Lace Angel Ornament and 3D Organza Poinsettia
You will need :

embroidery threads, watersoluble mesh, organza or tulle for your stitch-outs,

an embroidery hoop for hand embroidery,

a piece of wood,

screw and screwdriver (preferred), you can also use hot glue for this step,
acrylic paint and a brush (optional),
branches of holly or fir tree, either man-made or natural,
hot glue gun,
wire hangers for the ornaments, alternatively you can use narrow ribbons,
battery operated fairy lights are optional, but recommended.
For this hoop, we used a stitch-out of the Snowflake, an artificial fir tree branch and small glass balls.

Step One:

Attach your hoop to the piece of wood. We used a screw, but you can use a glue gun instead.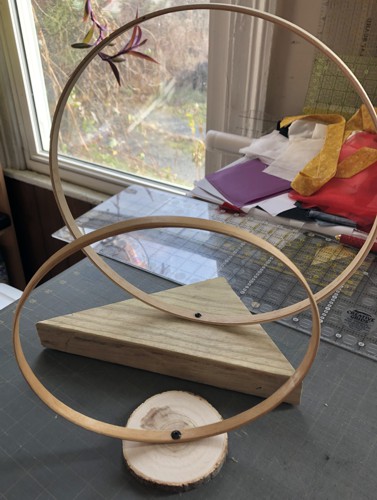 Step Two (optional)

: You can leave the hoop as it is, natural wood looks fine, but if you'd like, you can paint the hoop and the stand with acrylic paint.
Step Three

: Prepare the stitch-outs.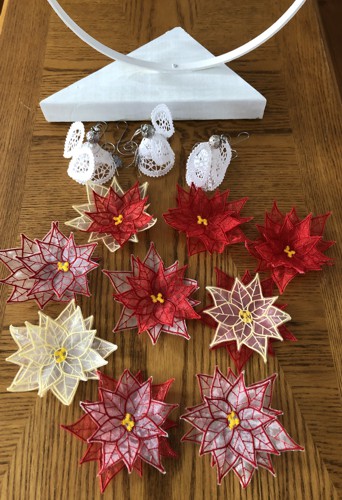 Assembly:
We show the step by step assembly of one of the decorations, but the procedure is basically the same for all.
Using a glue gun, start attaching the poinsettia stitch-outs (or fir branches) to the hoop along the bottom.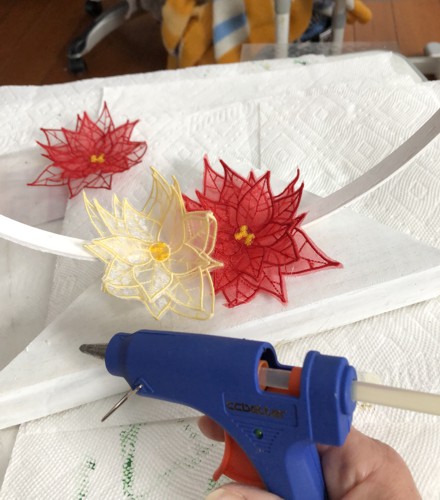 We attached the poinsettias to the bottom and along the left side of the hoop, mostly on the inside, but some on the outside too. The number of poinsettia stitch-outs is going to depend on the size of the hoop.
Then add the fairy lights and the angels. You are done!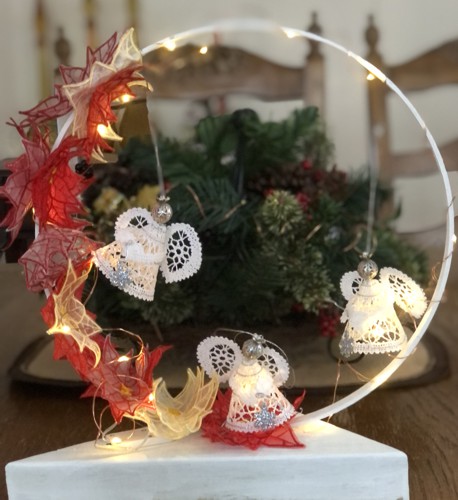 This easy project is great to make with kids, just be careful with the hot glue gun. Here are the pictures of what our little girls made.

The four-year old painted her hoop and stand red, glued a man-made fir-tree branch to the stand and hung red stitch-outs of Jingle Bells.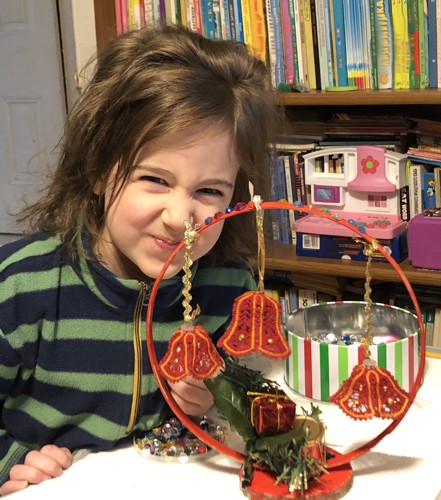 She added gem stickers to the hoop.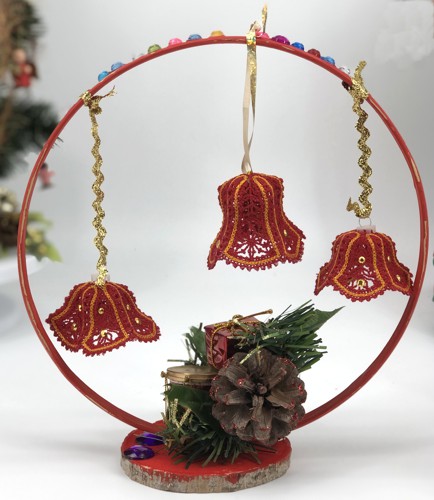 The 7-year old chose different colors.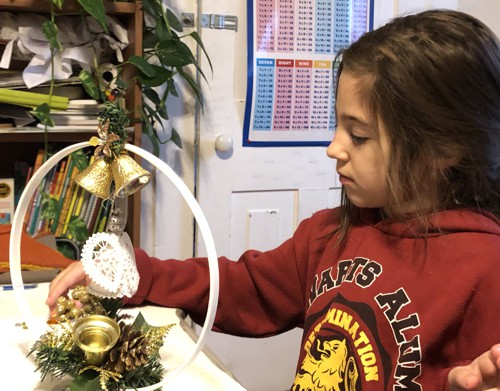 She painted her hoop in white, used a golden branch for the stand, white (3D Lace Angel) and blue (Miniature Angel) angel stitch-outs.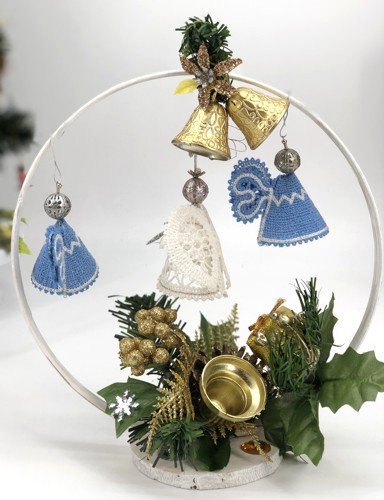 Have fun! Merry Christmas!
Back to Projects Page