For this easy and quick project we used the designs from the Spring Easter Egg Set.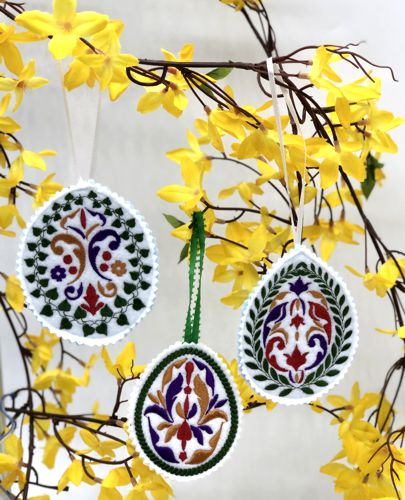 You will need :

embroidery threads either polyester or rayon - choose colors to your taste,

polyester craft felt,

light-weight cut-away or tear-away embroidery stabilizer,
1/8" wide ribbon or cord,
zig-zag shears or scissors.

Embroidery:
Choose a design from the Spring Easter Egg Set. Upload into the machine. Select threads. Stabilize a piece of felt. Hoop the fabric tightly and embroider the design. If you want 2-sided ornament, embroider the design twice or you can embroider only the frame.

Assembly:

With a pair of scissors or zig-zag shears cut out the designs.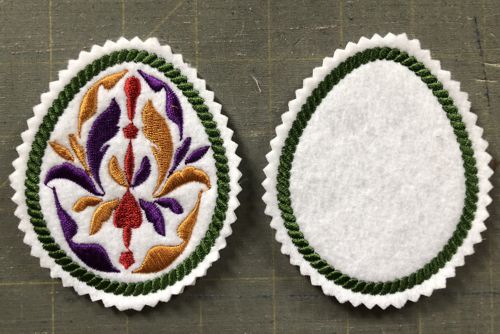 Place one of the stitch-outs on the table face down. Cut a piece of ribbon, fold it in a loop, pin to the upper edge of the ornament.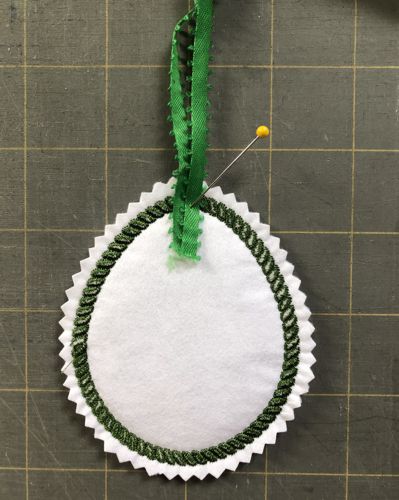 Cover the back with the front stitch-out.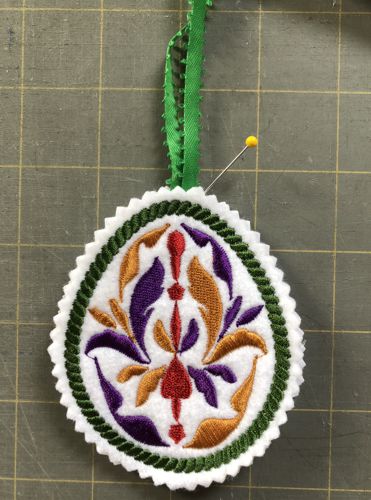 On your sewing machine, stitch along the edges.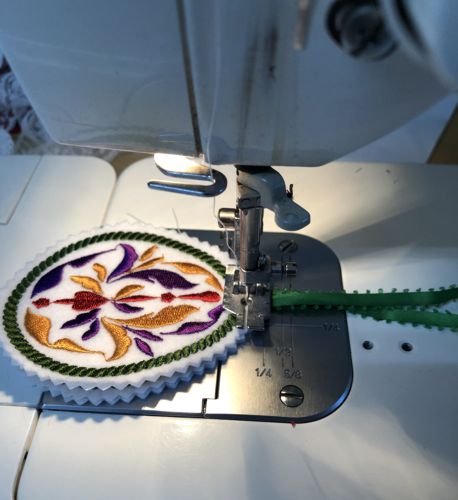 If you do not need the ornaments to be 2-sided, make the stitch-out, cut it out, place on a piece of felt.

Stitch along the edges. Then trim the backing felt.
Cut a piece of ribbon, fold into a loop and pin to the back.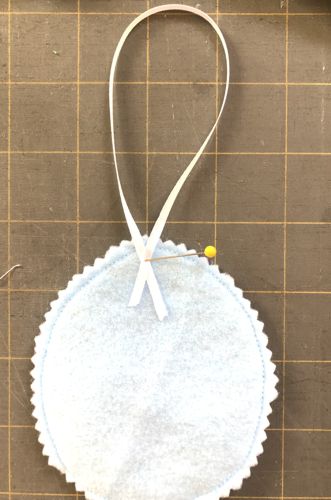 Stitch the ribbon in place.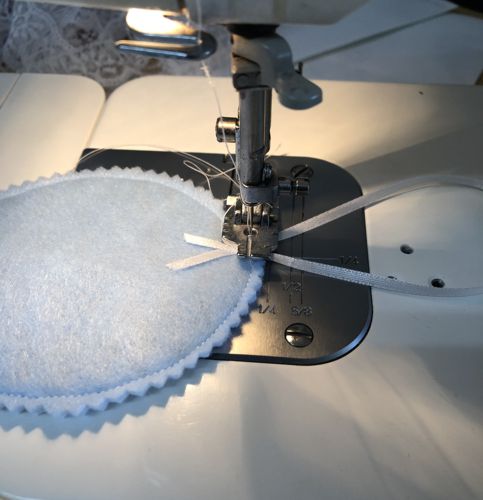 Have fun!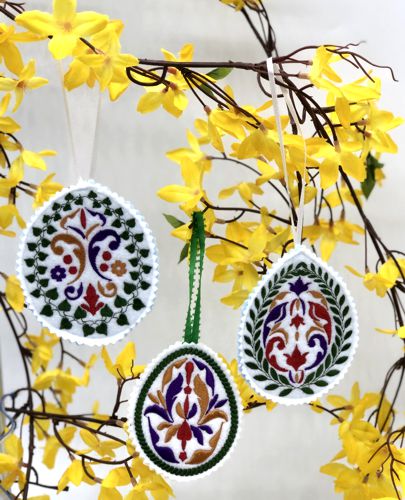 Back to Spring Easter Egg Set
You can find more designs which can be used for this project in our Easter Section of the Catalog.
Back to Projects Page