This quick project can be done over a weekend, and the results are stunning! The tablecloth is perfect for your Thanksgiving dinner. The designs used are from the Fall Leaves Applique Set.

The designs are available in 3 sizes: for the Large, Mega and Commercial hoops. Choose any size for your project.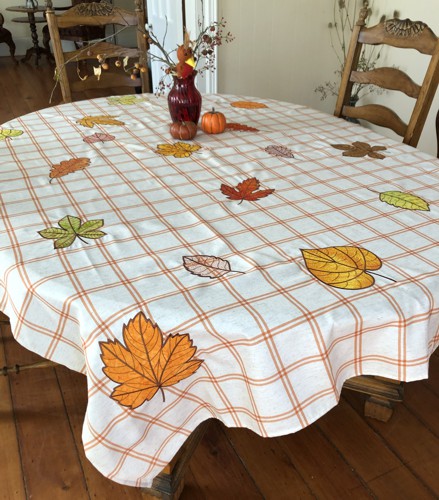 You will need :

embroidery threads either polyester or rayon, color choice is up to you,

a blank tablecloth of any size and color,

cotton fabric of different Fall colors for the applique, (please note that you can also embroider the designs without applique fabric, the embroidery will not be so bright, but subdued colors will also look nice);

light-weight cut-away embroidery stabilizer,
applique scissors,
#12 embroidery needle.
Embroidery:
We chose a cream and orange table cloth.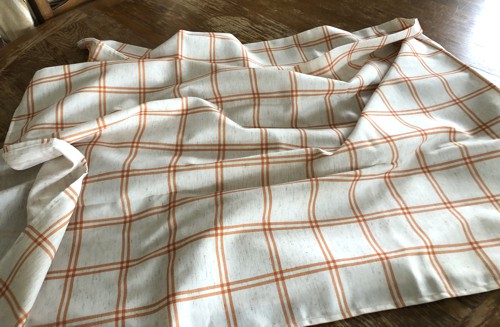 Decide on the size of the designs you are going to use.

Mark the position of the embroidery on the cloth. If you have a printer and embroidery software, print-outs of the designs can be helpful. If you do not, you can cut out rectangles of the same size as the designs and arrange them on the fabric to determine the position of the embroidery.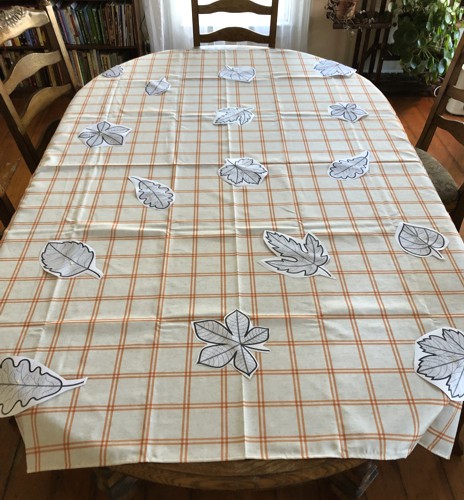 Upload the designs into the machine. Position the machine in the center of the table. Please note that the tablecloth should be supported by the table and not hanging - its weight can damage the carriage of the machine.

Working with one design at a time, stabilize the chosen area. Hoop the fabric tightly and embroider the designs one by one following the applique instructions.

You can also embroider the designs without applique fabric, if you wish, or use a mix of both.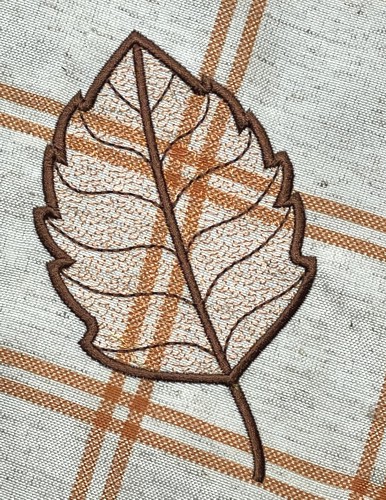 After every stitch-out, cut away the excess stabilizer around the embroidery. Please note that stabilizer should remain inside the embroidery, it will help to keep its shape after the item is washed. Do not use water-soluble stabilizer for the project - without support the embroidery may shrink.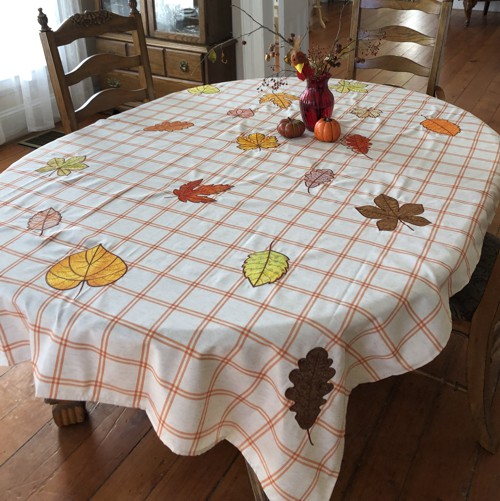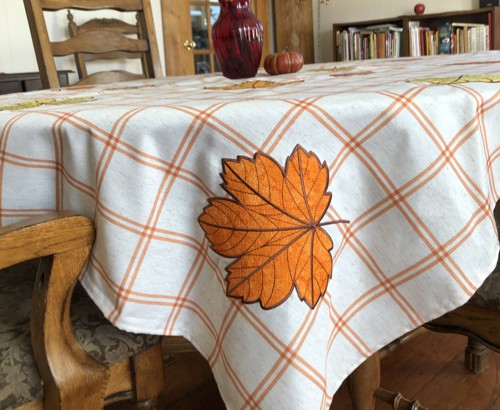 Your tablecloth is ready for guests!
Have fun!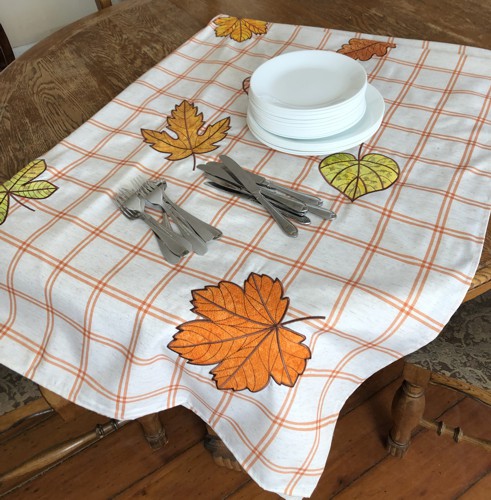 Back to Fall Leaves Applique Set
Back to Projects Page