Happy Easter Table Runner
For this project we used the designs from the Flower Garden Alphabet and the Art Nouveau Flower Border Set.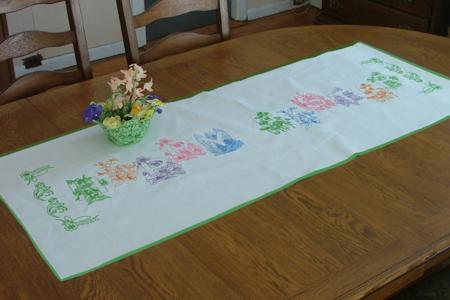 Click to Enlarge
The finished size of the tablerunner is 24" x 59". We used white heavy-weight linen fabric and bias tape to finish the raw edges.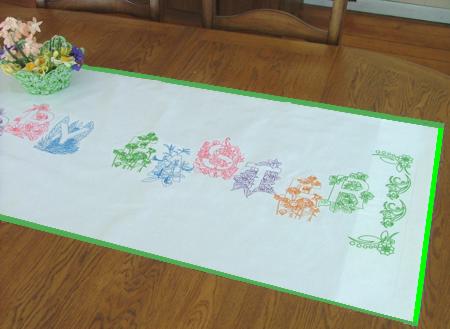 First we marked the placement of each letter, then embroidered them one by one in different colors.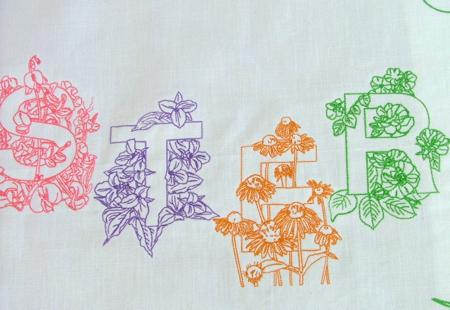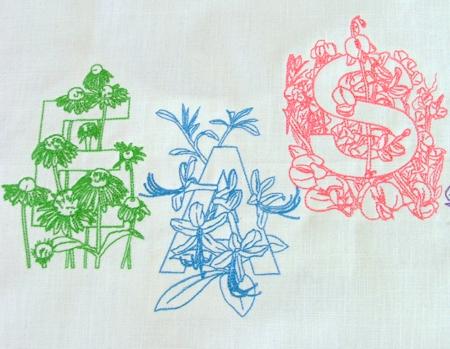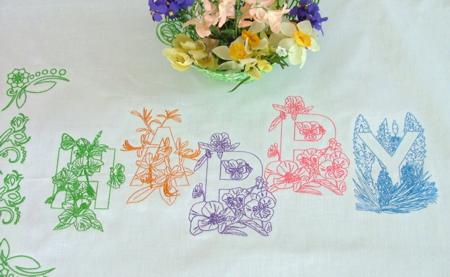 The short sides of the tablerunner were also embellished with designs from the Art Nouveau Flower Border Set.
We finished the raw edges with green bias tape.
We hope that you liked our idea and will come up with many of your own.
Back to Projects Page