Double Irish Chain Shamrock Quilt
For this wall quilt we used the traditional pattern of the Double Irish Chain and embellished it with designs from the Shamrock Quilt Set.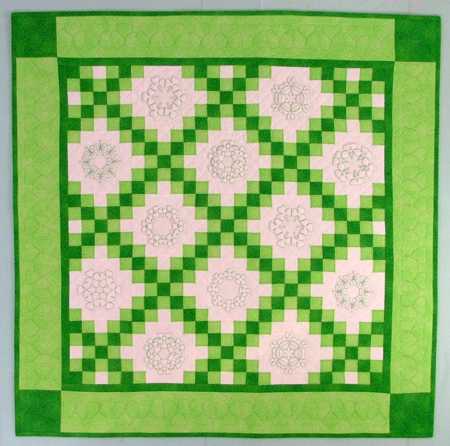 Click here to enlarge
The finished size of the quilt is 50" x 50". The size of the block is 7 1/2" x 7 1/2".
We used three different 100% cotton fabrics - plain white fabric for the background, light green fabric for the outer chain and the second border, and the dark green fabric for the center chain, the first border and the binding.
The Irish Chain quilt is an old favourite that dates back to the mid-1800s. The pattern is ideal for machine embroidery.
The Irish Chain pattern can be found in many books and magazines. We recommend Time for a Chain by Nancy J.Smith and Lynda S.Milligan as the most comprehensive source of patterns and tips on Irish Chain.
Time for a Chain teaches basics, contains patterns of single, double and triple Irish Chain patterns for different block and quilt sizes, and describes an updated, improved method of pressing, which makes Irish Chain easier than ever.
Embroidering
We first pieced the quilt top, then started to embroider the blocks one by one. We tried to get a trapunto effect. To achieve this, we stabilized each block with medium-loft Dream Poly batting and embroidered the centers of the white blocks with the designs from the Shamrock Quilt Set. Then, we cut away the batting as close to the embroidery as possible.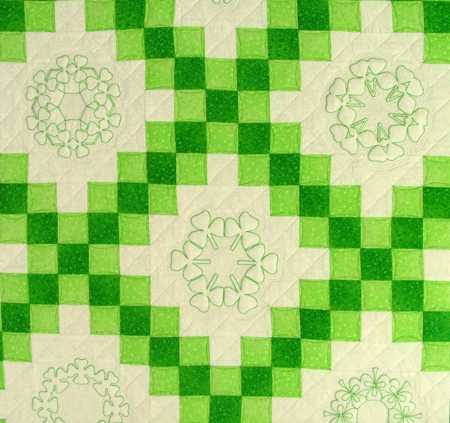 When the embroidery was finished, we made a traditional "sandwich" out of the backing, batting and top, pinned all three layers together with 1" pins and started quilting. We quilted along the lines of the embroidery, made echo quilting around the embroidery and then made a cross hatch on the white blocks. The green chain was quilted in a free-motion style.
We quilted the borders with shamrocks in a free-motion style.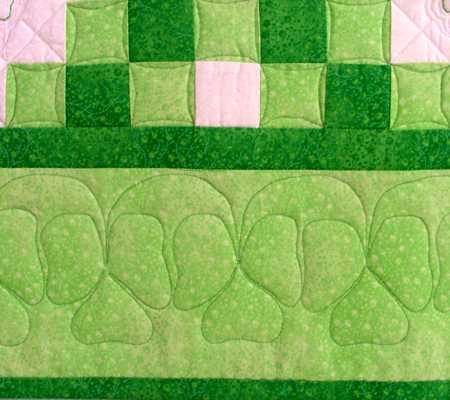 After the quilting was finished, we squared the workpiece and finish the raw edges with the binding.
Here are some more close-ups of the quilt: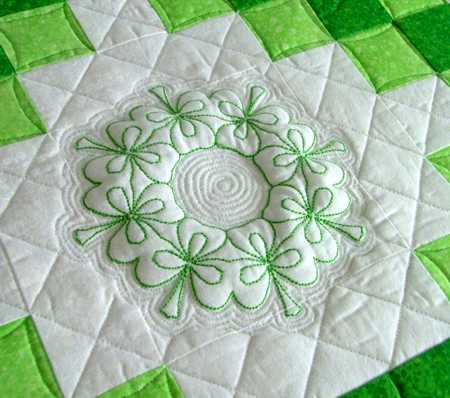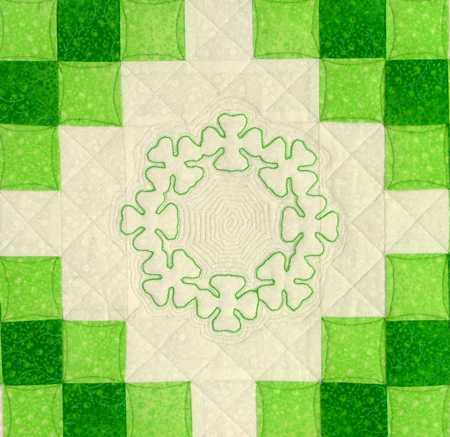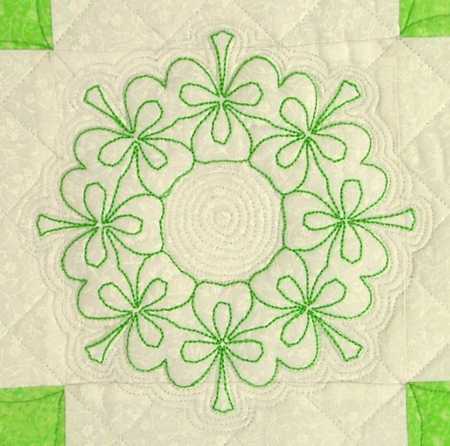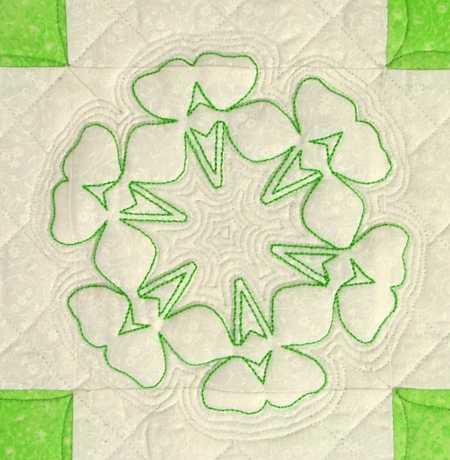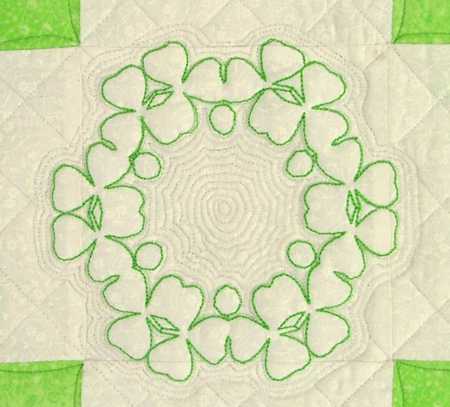 Back to Projects Page