Cat Faces Appliqué Set
Machine appliqué is easy, quick and fun to make. By changing appliqué fabrics you can get very different-looking patterns with only one design.
The Cat Faces Appliqué Set consists of three machine embroidery designs.
You will need scraps of fabrics for the cat faces and embroidery threads.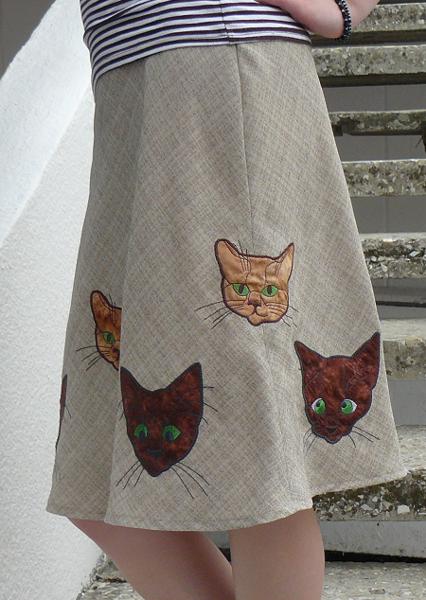 Hoop your base fabric (the fabric on which you are making the embroidery) with cut-away mesh stabilizer. Thread the needle with embroidery thread. Start embroidering. The machine will embroider an outline of the cat face and stop.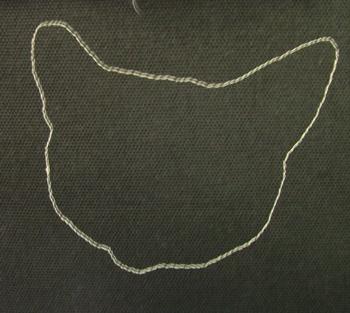 Place a piece of fabric over the outline, and start the machine. It will embroider the outline of the cat face again and stop.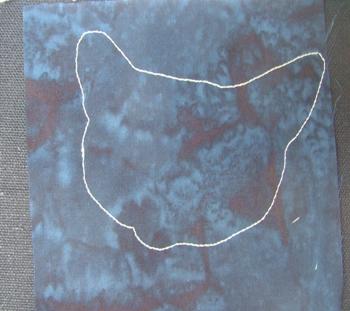 With a pair of sharp scissors cut away the excess fabric as close to the outline as possible.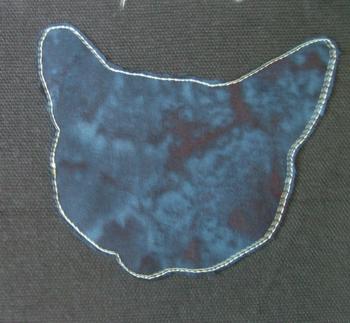 Return the hoop to the machine, change the thread, if needed, to embroider the eyes. The machine will embroider the eyes of the cat and will stop again.
Change the thread to embroider the pupils of the eyes, the facial features and the outline of the appliqué. Start the machine and finish the design.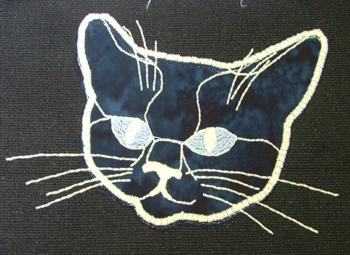 Our choice of colors may seem a little strange, but that's because we embroidered with glow-in-the-dark threads. We used blue and yellow ones. The tote is a great Halloween accessory.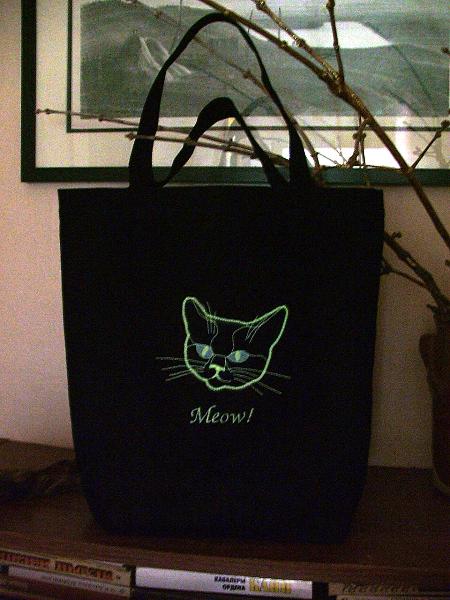 To make the bag more attractive in daytime, you can embellish it with bows, beads, trim or anything else you like.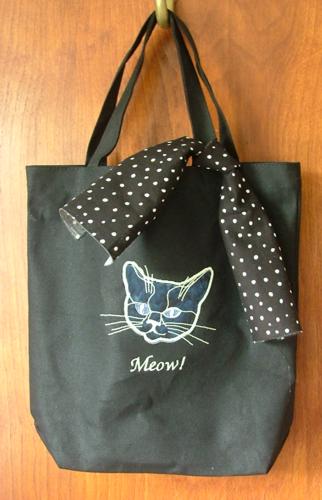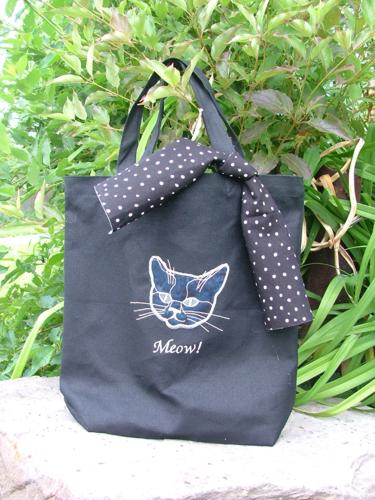 Another idea on how to use these appliques is to embellish clothing. You can use them on ready made clothes or sew and embellish your own. To make this skirt we used McCall's pattern #2029. First, we cut out the pattern and joined the side seams. Then we made the applique. After that we finished the hem and the waist line.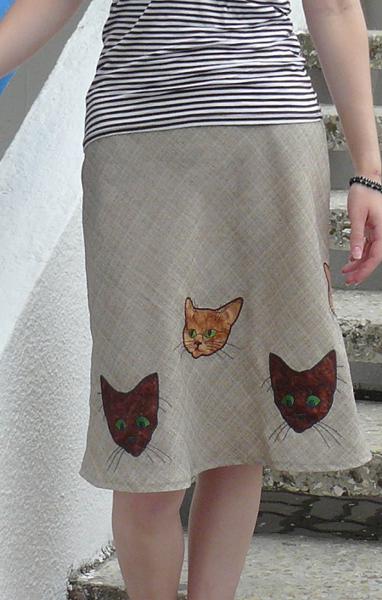 We hope that you liked our ideas and will come up with many of your own.We would be very glad to receive photos of your projects.
Back to Cat Faces Appliqué Set
Back to Projects Page